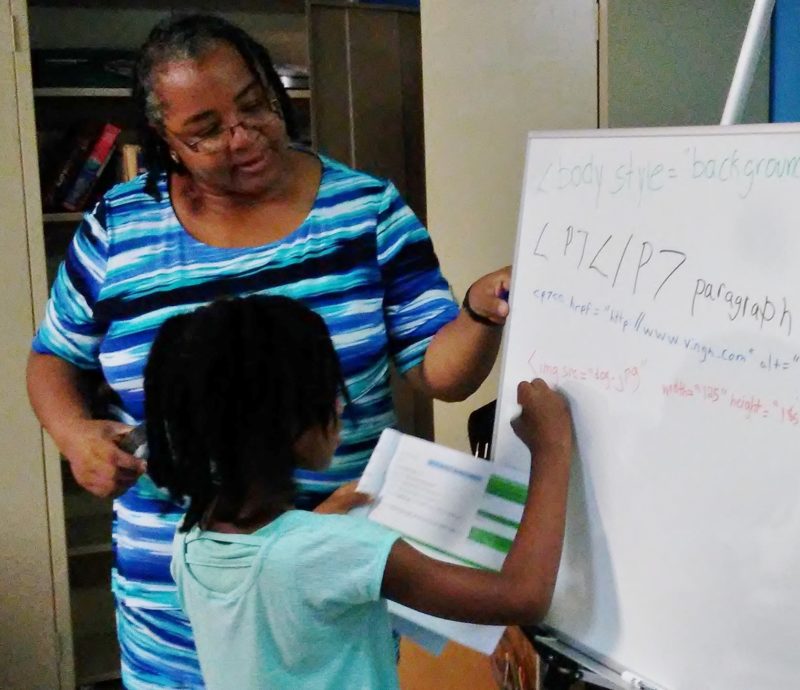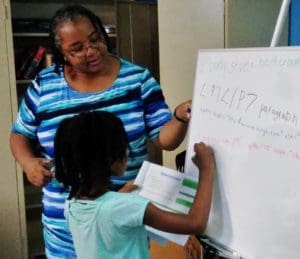 Anita Davis, the manager of the Virgin Islands Next Generation Network (viNGN) Public Computer Center (PCC), is providing an introduction to coding web pages for the ongoing "Code Like a Girl" Summer Camp (Aug. 7-11) at the All Saints Cathedral School.
Code Like a Girl, which began in Australia in 2015, is a series of events providing girls and young women with the opportunity to delve into technology in a nurturing atmosphere. It has since become a global movement, with scheduled activities provided around the world.
Local tech pros, instructors and industry executives will provide hands-on workshops and insightful presentations to help the students engage further in Science, Technology, Engineering and Mathematics (STEM) opportunities and to help see themselves in technical careers of their own. viNGN's Anita Davis provides an "unplugged" workshop on web page coding starting with HyperText Markup Language (HTML).
"HTML is really the baby steps to modern web design, which includes HTML5, Cascading Style Sheets (CSS) and JavaScript (JS)," said Davis. "Coding can be learned at any age, regardless of educational background. People of all ages who are interested in creating interactive websites, designing games and becoming developers can start with the basics and work their way forward with no boundaries."
Following the camp, participants will come together and share what they have learned at a forum and presentation of projects from 6:30-9:30 p.m., Saturday, Aug. 12, at Chase Auditorium (B110) in the Business classrooms area at the University of the Virgin Islands – St. Thomas Campus.
"This is also a tremendous program to help encourage the involvement of girls and young women in the continuously growing STEM industry, and we are proud to be involved with helping provide more access to such opportunities," said Davis.
This Saturday showcase is open to the public and press; everyone is encouraged to come out and applaud these young ladies and their families in celebrating their accomplishments and all they have learned during the Code Like a Girl Camp.