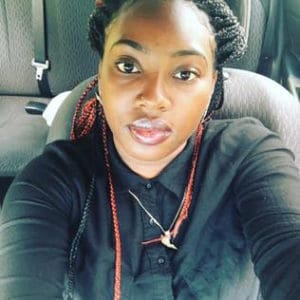 A missing persons case on St. Croix turned into a horror show Tuesday as the V.I. Police Department officials announced that they had found the bodies of two minor boys near Ha'Penny Beach and were still searching for the mother. Meanwhile, a person of interest in the case is being investigated, they said.
During a press conference Tuesday afternoon, police said they believe the bodies discovered in the bushes a quarter mile west of the beach to be those of brothers Jordan and Jeremiah Serieux, but, pending DNA testing, there is still no official confirmation. The bodies were in an "advanced state" of decomposition when they were found mid-morning on Tuesday by an landscaper working in the area, according to V.I. Police Commissioner Delroy Richards, and had been in there "for some time."
The boys' mother, Lyana Serieux, is also the target of a police manhunt and according to Richards, was last seen driving with her sons on Friday to their residence in Estate Cane.
"That gives you an idea of how long it could have possibly been," Richards said when asked at the press conference about the state of the bodies and how long it would have taken them to decompose. Territorial Police Chief Winsbut McFarland added that the bodies were thrown over a barbed wire fence and could have also been visible from the road to anyone jogging or traversing the area.
There is also no official confirmation that the burnt car found on Monday evening in the Lower Love area belongs to the Lyana Serieux, officials added.
"We don't have any indication of where the mother might be," Richards said. "That is why we are appealing to the general public for any information that you might have heard or anything you might have seen. Just provide us with the information." So far, police said the burnt vehicle fits the description of Serieux's car, but officers have not been able to match all of the VIN numbers.
Meanwhile, Territorial Police Chief Winsbut McFarland said police have identified a person of interest in the case but have not arrested anyone.
"We are following up on all leads but there is somebody of interest," he said. "As we go along with the investigation, we will determine how we deal with that person, but right now this is all an active investigation."
Police are asking anyone with information to call VIPD at (340) 778-2211 or 911.