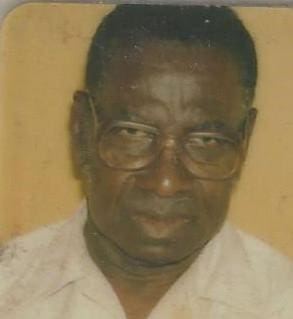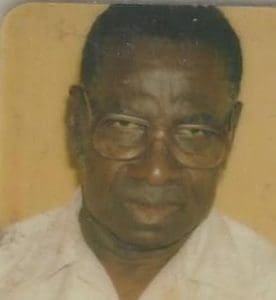 George Richards of Antigua died on Saturday, July 15, at his residence. He was 93 years old.
He was preceded in death by his brothers: Olive Andrew and Charles Richards; and sisters: Sarah Skepple, Juanita Martinez.
He is survived by his sisters: Claudina Barnard (Connecticut), Maudeline Sackey (St. Croix), Daphney Harvey (St. Croix) and Ruthlyn Hanson (Orlando, Florida); brothers: Theodore Richards, (St. Croix) and Ernestine Brooks (Tampa, Florida); and grandchildren: Dale Matthias Sr., Betty Matthias, David Matthias, Stephen Matthias, Theresa Matthias-Tyrell and Nicole Ayo-Matthias.
He is also survived by great-grandchildren: Akoya' Emmanuel, Latoya James, Brian Hunt Jr., Philecia G. Tyrell, Patricia M. Tyrell, Althea M. Tyrell, Davita A. Matthias, David A. Matthias, Omauri D. Grosvenor and Dale Matthias Jr.; great-great-grandchildren: Aryanna Hermon and Nila Hermon; grandson-in-law , Brian Hunt Sr.; as well as many other family and friends too numerous to mention.
Relatives and friends are respectfully invited to attend the viewing from 9-10 a.m. on Friday, July 28, at the Celestial Chapel of Hurley Funeral Home. The service will immediately follow at 10 a.m. Interment will be at Smith Bay Eastern Cemetery.
Arrangements are under the care of Hurley Funeral Home and Cremation Center of St. Thomas, St. John, St. Croix and Tortola.
For directions and online condolences, please visit www.hurleydavisfuneral home.com