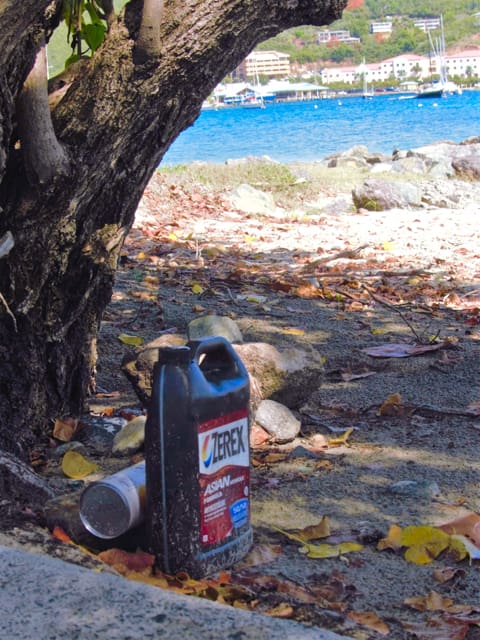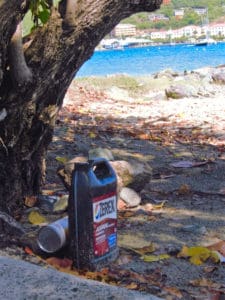 Instead of sending plastics collected during beach cleanups to the territory's nearly full landfills, a new program will recycle them and see to it that they become something new – in this case, a shampoo bottle.
Working in partnership with the recycling company TerraCycle and the consumer goods producer Proctor & Gamble, the Department of Planning and Natural Resources' Division of Coastal Zone Management is working to collect thousands of pounds of beach plastic to fill one 40-foot container.
Once the container is full, it will be sent to New Jersey and the plastics will be recycled by TerraCycle, an industry leader in the collection and repurposing of hard-to-recycle post-consumer waste. The company reuses, upcycles or recycles waste into a variety of consumers products, including gardening pots, office supplies and totes.
The plastic program is funded by Proctor & Gamble, which intends to use all the plastic collected in the Virgin Islands and from around the world to manufacture its Head & Shoulder Shampoo bottles. A first for the shampoo industry, as much as 25 percent of the bottles will be made from recycled beach plastic.
CZM's Education and Outreach Coordination Kristina Edwards said she came across the TerraCycle website while researching waste reduction initiatives earlier this year. In May, a contact at the National Oceanic and Atmospheric Administration introduced Edwards to TerraCycle's strategic partner coordinator and from there the partnership took off.
The turnaround for bringing the program to the Virgin Islands was fast. The first "test cleanup" was held in June with Blue Flag, Coral World, and the CORE Foundation partnering on a cleanup at Vessup Beach on St. Thomas. At that cleanup alone, the group picked up 39 pounds of rigid beach plastics, including water bottles, bottle caps, oil bottles, broken chairs and a plethora of straws.
"I believe that one of the most important aspects of this program is to bring awareness to our waste stream issues in the Virgin Islands. It's not always fun to talk about overflowing landfills, or trash piling up on the side of the road, but the beauty and health of our beaches is something that I think everyone can get on board with," Edwards said.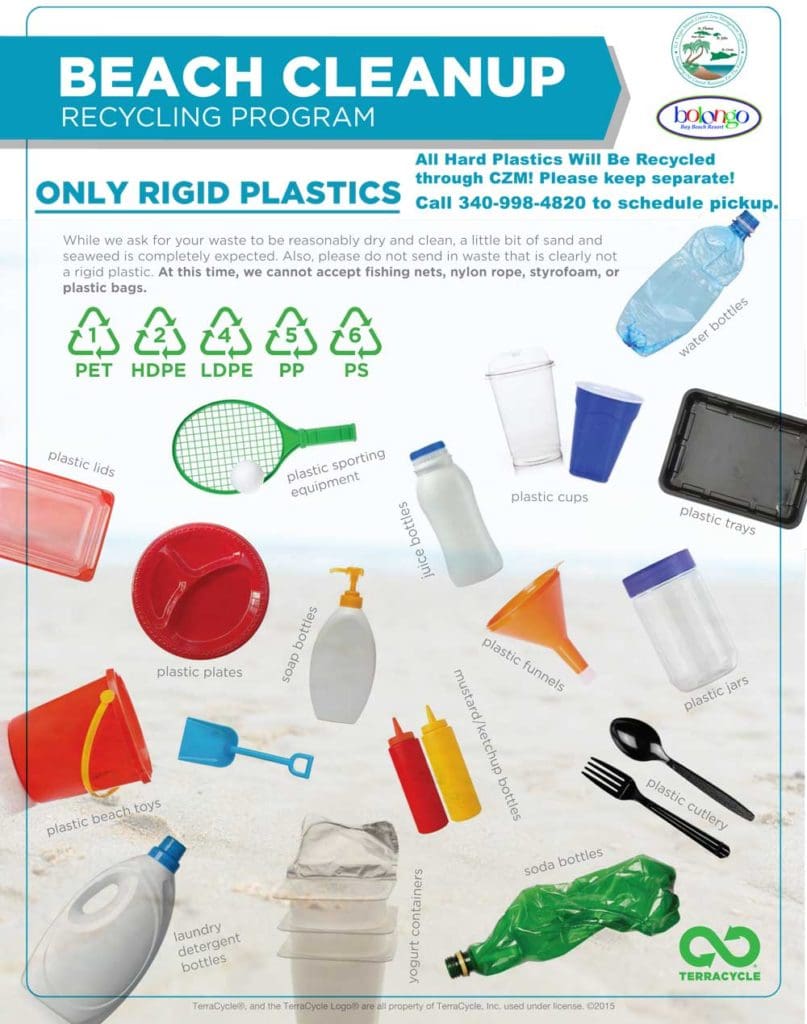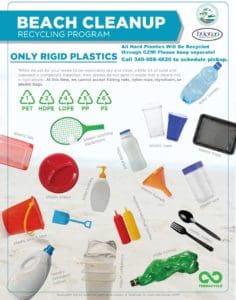 TerraCycle is funding the initial costs of the program, Edwards said, and she hopes the company will be able to send a second container after the first one is full and delivered to New Jersey.
"I think it's more important to use this program to find other waste stream opportunities through TerraCycle or any other program," Edwards explained. "The important issue here is taking care of our islands and coastal zones."
The program will focus on conducting beach cleanups now though the Ocean Conservancy's International Coastal Cleanup initiative, which runs September 16 through the end of October. TerraCycle estimates that the V.I. will be able to ship 10,000 pounds of rigid plastic in one 40-foot container.
While CZM is leading the initiative, Edwards said many groups have been influential in moving the mission forward. A number of beach cleanups are already scheduled for the coming months through the Ocean Explorers Summer Camp, VI Green Team, the staff of American Yacht Harbor, and the East End Marine Park. CZM has also been hosting weekly "pop-up pick-ups" with staff and volunteers to cleanup beaches.
"This program is available throughout the territory, so we look forward to hearing from more groups looking to help," Edwards said. "The great thing about this initiative is that anybody can help."
Bolongo Bay Beach Resort volunteered to house the recyclable goods in an onsite facility until they're put in a shipping container and transported to TerraCycle's headquarters in New Jersey.
"I hope that this relationship continues to grow into more programs to get more waste off the island, but even more I hope that this program helps the community become more aware of our waste issues so that a variety of solutions can begin," Edwards said. "The more successful this program is, the more likely it will be that more initiatives can take hold."
Updates on the territory's recycling outreach events and local information are available on DPNR's social media campaign at Facebook.com/VIDPNR. Those who want to get involved with a cleanup or to set one up can send an email to Kristina.edwards@dpnr.vi.gov or visiting the website at this link, where they can fill out the "Plan A Cleanup" form to receive assistance on your cleanup.
Edwards will work with you to acquire supplies, give a presentation about the recycling program, and if schedules allow, she can also participate in the cleanup. If you don't have a group to plan a cleanup but want to point out an area you think needs attention, submit a picture to the "Clean This Coast" program.