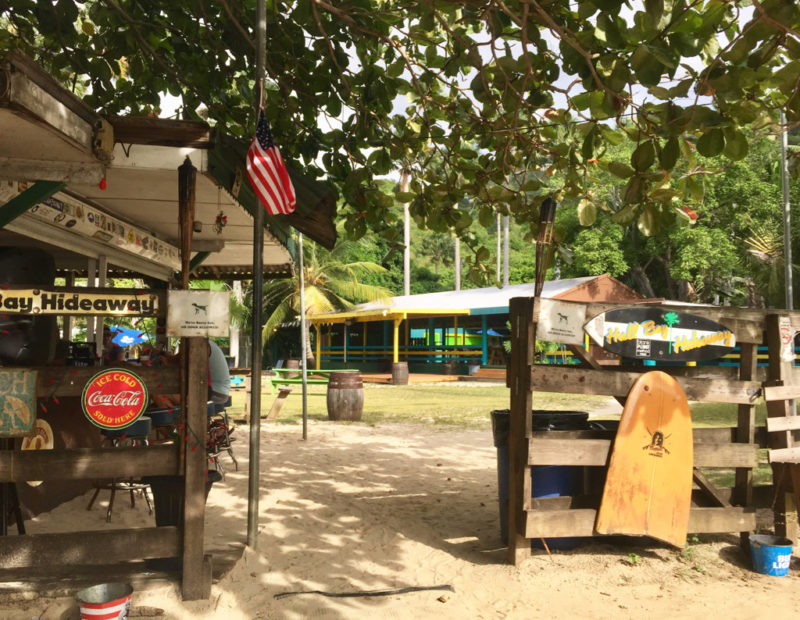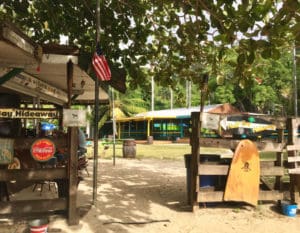 When Hull Bay Hideaway and a number of surrounding parcels changed hands in April, the local community raised several questions about the intentions of the developer who purchased them.
Hull Bay is unique for more than just the tight-knit community that is eager to know how the area could change under new ownership. Despite a steady stream of tourists to the island, it's one of the only accessible beaches on St. Thomas that's considered local.
Fishing boats are moored in the bay and visitors can pull right up to the beach without hotels, houses or natural barriers standing in the way. It's also one of the only places where surfers can reliably catch waves for a good chunk of the year.
Sold to Magen's Bay Management, LLC, with some parcels from Hull Bay Beach LLC and others from Island Green LLC, the 15 parcels include the bar, restaurant and neighboring boatyard, as well as a small private drive that that is lined with residential-zoned properties.
The largest property sold is a 1.18 acre parcel covered in mangroves and a coconut grove to the right of the boatyard when facing the water. Mangroves are protected under V.I. law, so developing this property would require a Coast Zone Management permit.
Lee Steiner, who Magen's Bay Management, LLC, is registered to, said he aims to clean up the properties, in particular the restaurant, without changing the character of the place.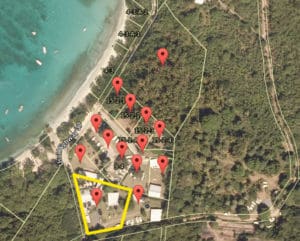 "It's just an old property that has a lot of deferred maintenance, so I want to pick it up and get the place looking good again," Steiner said.
Steiner said he's still assessing the condition of the property and doing inspections to see what repairs need to be made. The bar and restaurant are leased to a tenant, but Steiner said that he hasn't finalized what the terms of that lease will be going forward.
Steiner financed the purchase of the properties with a $3 million mortgage, so many are wondering how he aims to finance that debt.
Steiner took a mortgage from HBB Properties, LLC, a company registered in Arlington, Virginia. Internet searches don't turn up much about the company other than its mailing address, which it shares with a similarly named business called HBB Companies, LLC, which owns a property in St. John valued at more than $5 million.
V.I. property records indicate that Hakan Yavalar, listed as the sole member of HBB Properties, LLC, purchased parcel 8-1 and 8-2 in Estate Peterborg for $3 million in June 2014. One year later Yavalar sold the beachside parcel 8-1 for $6 million.
Steiner declined to provide additional details on Yavalar's business interests in the properties. He said the dealings are personal business matters.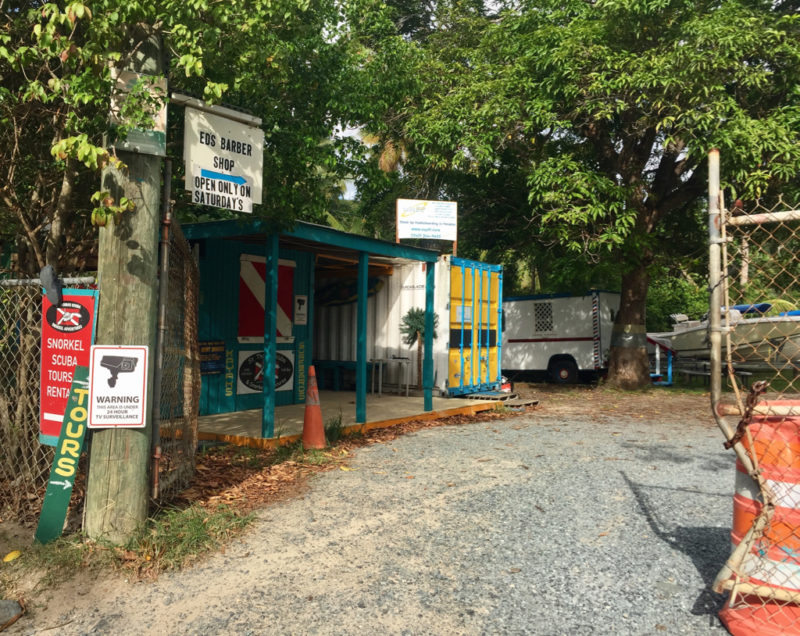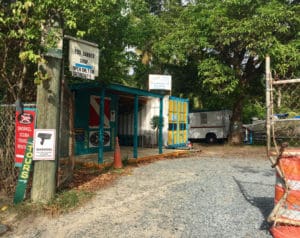 There is no indication of a monthly mortgage payment, but the mortgage documents do indicate a balloon payment would be due at some point. A balloon mortgage is usually short term, around five to seven years, but the payment is based on a 30-year term with a low interest rate. At the end of the loan term the borrower has to pay off the remaining balance.
Steiner also declined to provide details on the mortgage payment or timing for when the balloon payment is due, but if he had an interest rate of 4.5 percent for a seven-year term, he'd be paying $15,200 a month with a payment of $2,625,989 due at the end of the term.
When asked how he plans to service that debt, Steiner said he doesn't have plans for major development and that condos will never happen.
"I don't have anything planned that's not consistent with the current look and feel of the place," Steiner said.
He continued, "A lot of people see that figure and think something majorly destructive will have to happen to pay for it. I have my business plans and it can be done without making some large development."
Steiner said that determining the highest and best use of a property doesn't always mean maximizing density, but that his long-term plan isn't set in stone yet. Between the restaurant, bar, boatyard, dive shop and a couple of cottage rentals, Steiner is making rental income.
Steiner says he may add some more cottages in the future, but that he is committed to maintaining the integrity of the place.
"The charm of Hull Bay is exactly what is it is – if you destroy that then you've really destroyed the value of the place from a community and financial standpoint," Steiner said.
"If you come down to Hull Bay, you'll see multi-generational families that have been coming here for years. We want to make it more welcoming for those type of people," he said.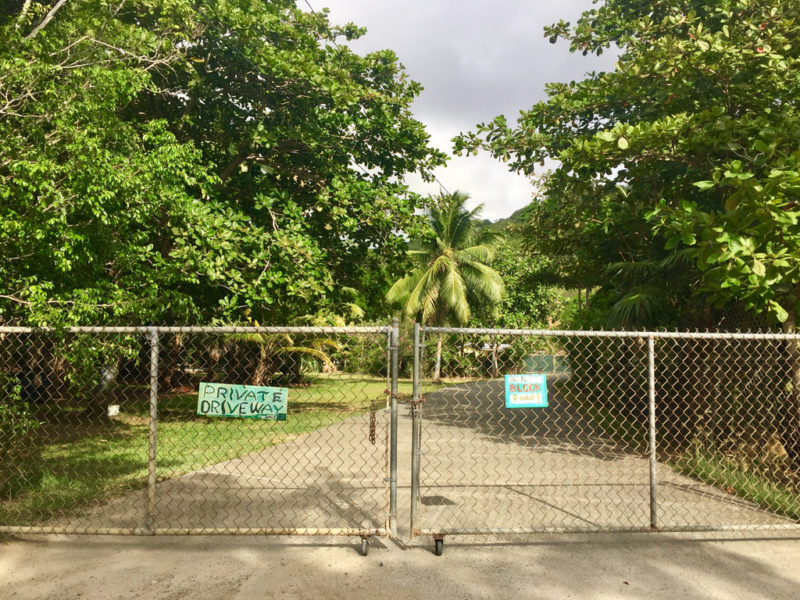 All of the purchased properties in Hull Bay are zoned as R2, meaning two dwelling units can be built on each lot, but the principal residential structures aren't supposed to occupy more than 30 percent of the lot. The V.I. government owns the waterfront parcels along Hull Bay's beach, as well as the boat ramp.
Steiner said people could plan on seeing improvements to the restaurant and bar by the end of the year when the tourism season picks up.
"I hope people won't just jump to conclusions and will give me time to show what my intentions are," Steiner said.
The Hull Bay community has rallied against big developments before. In 2008 more than 250 people attended a CZM hearing with 38 people testifying about the building of a dock on Inner Brass Island.
There was concern over the proposed housing development on the island leading to more development in Hull Bay, which would likely have been used as the access point to the island by the developer, Island Green, LLC. That company sold Magen's Bay Management, LLC, some of the Hull Bay parcels in the April transaction.