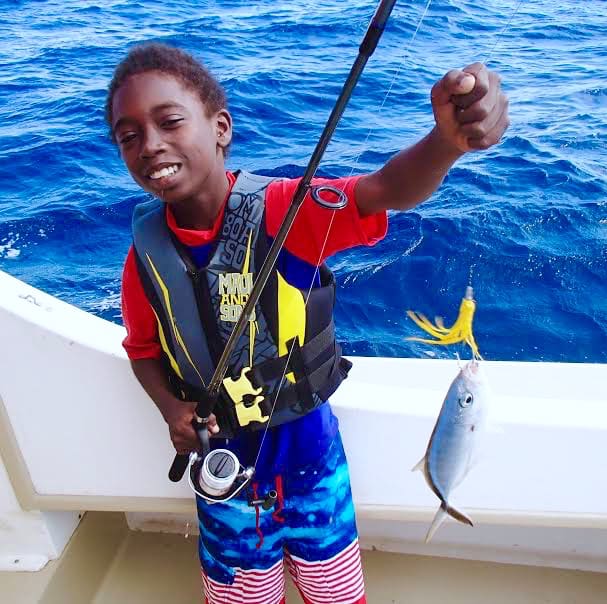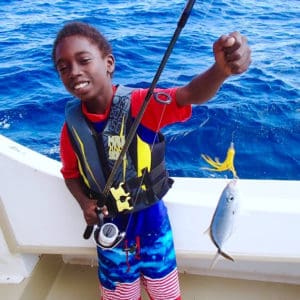 It was just too good an idea to abandon. When supporters of the V.I. Marine Vocational Program realized a few years ago that it needed a new home, they found one with the Boys and Girls Club.
Now every Saturday, children and teens spend the day sailing, swimming, snorkeling, fishing and generally dipping into the marine world where some may one day find careers.
"Oh man, they love it!" said Jacqueline Brown, who has been the director of the Boys and Girls Club on St. Thomas for 13 years and who was only too happy to add the MVP to other club offerings starting four years ago. "There's so much tied into this program."
Students can learn about corals and other marine life, how to sail, how to operate a motorized vessel, snorkeling, various types of nautical knots, safety rules, and "everything you need to know to be a captain," Brown said. Along the way, they're also learning discipline and responsibility because at sea "the slightest mistake could cost a life."
Scores of club members have taken advantage of the opportunity in the last few years and "the MVP program is growing," Brown said. Currently 28 youth are taking part in one or more of the classes.
MVP is close to the heart of Jimmy Loveland, longtime St. Thomas entrepreneur and one of the island's best known boaters and sports fishermen. Among other ventures, he's served for decades as director of the annual U.S. V.I. Open/Atlantic Blue Marlin Tournament. For many years proceeds from the tournament went to the V.I. Council of the Boy Scouts of America. So in December 2007, when Loveland and the tournament council started the marine educational and recreational program, it naturally fell under the Boy Scouts.
But when the territory's Boy Scout Council was absorbed into the National Capital Area Council in early 2013, Loveland and friends began to organize MVP as an independent, non-profit entity.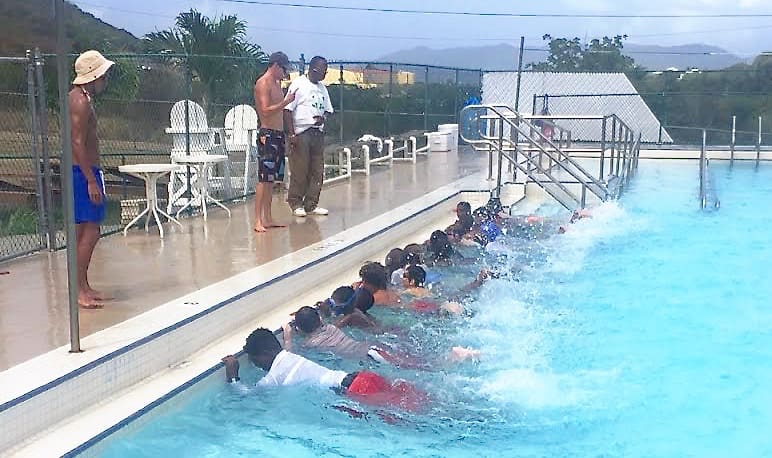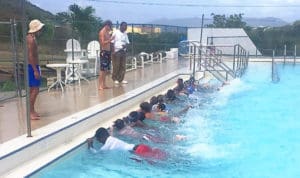 For organizational purposes, it operated briefly under the umbrella of the Community Foundation of the Virgin Islands, he said. Then it late 2015 it received its official 501 (c) (3) status from the U.S. Treasury Department, which means cash donations to it are tax deductible.
From the start, the program has benefitted from partnerships with other organizations, such as the St. Thomas Swimming Association, the St. Thomas Diving Club and the U.S. Sailing Association. Recently, Loveland said, the effort has garnered support from many more businesses, groups and individuals. Among them are attorney Lee Goldman, who donated legal expertise for establishing its non-profit status; Budget Marine, which contributed a paddle boat; Kon Tiki owners, who added a rubber dinghy with motor; Joe Hosea, who gave a 28-foot single engine diesel boat; the St. Thomas Yacht Club, which helps with sailing; accomplished student sailors from Antilles School, who act as mentors to younger initiates; dive shops offering help with snorkel gear and instruction; and a list of volunteers that keeps growing – with Loveland heading the list.
"I'd say 99 percent (of participants so far) didn't know how to swim before they came," Loveland said. So first stop for all is the public pool in Estate Nazareth.
"Absolutely, they did learn to swim," Brown said, recalling the first set of club members who joined the marine program. From there, a few went on to learn sailing and then progressed into motorized boating.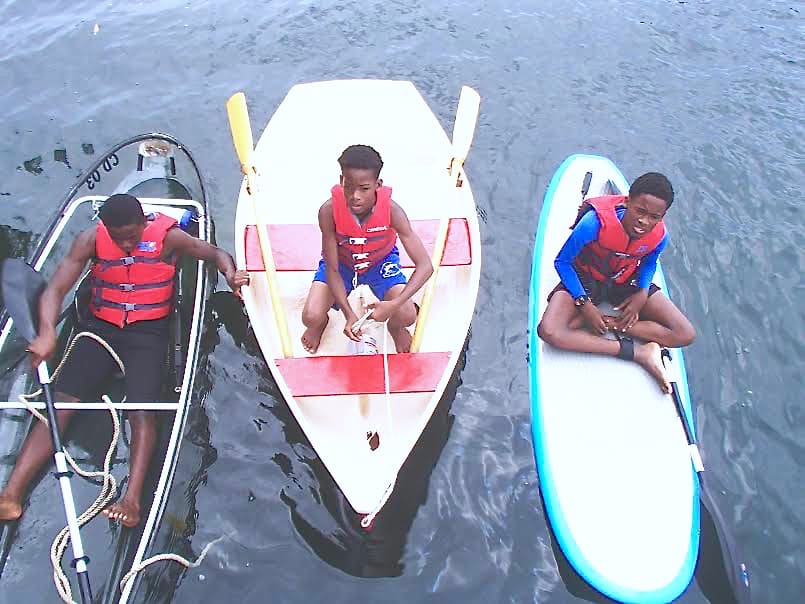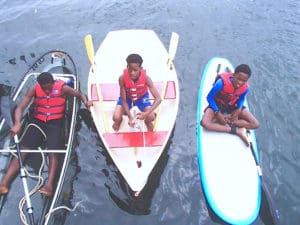 Not long ago, Loveland took a small group out on a fishing expedition. On the return to St. Thomas, he stopped at Christmas Cove to let the kids swim and says he was pleased to see how well they did in the water.
"No fear whatsoever anymore," he said. "That all went away."
Loveland is anticipating a day when students master some of the more sophisticated aspects of the marine vocational program – such as splicing – and receive certifications that they can take into the job market, thus further opening the marine industry to local youth.
In the meantime, he's trying to expand the program. He's approached education officials about the possibility of high school students participating in the program during the school week, and he is looking forward to summer when regular classes won't be confined to Saturdays.
And if the Boy Scouts again start a troop on St. Thomas, he said he'd welcome the Scouts into the program.
An introduction from the MVP could lead someone to a position as a harbor pilot, to the pursuit of a college degree in marine science, or to a career in marine tourism, he suggested.
"Who knows where we're going with this," he added. "I just hope I live long enough to get it accomplished."
More information is available by sending email to abmt.vi@gmail.com. Donate can be made at https://www.gofundme.com/marine-vocational-program-mvp.