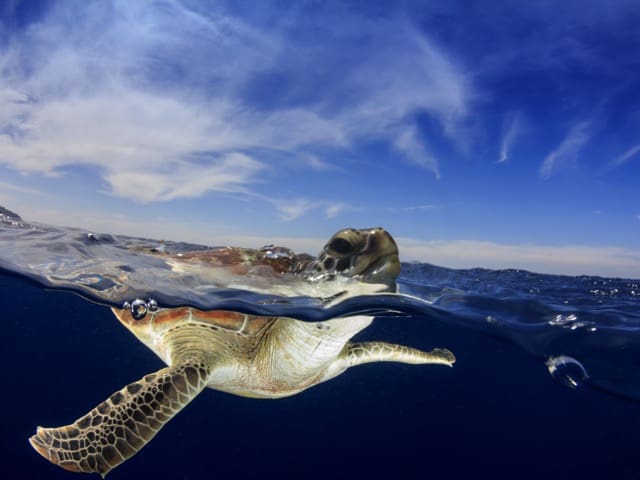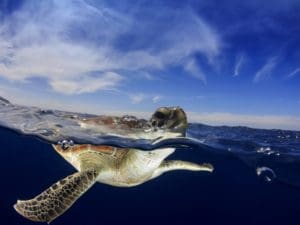 The University of the Virgin Islands presents information on its latest turtle research and turtle tagging operations on March 25. The V.I. Experimental Program to Stimulate Competitive Research and V.I. Marine Advisory Service are hosting a turtle tagging event at the first in a series of science Saturdays.
Marine biologists and graduate students at UVI will share on their research and conservation efforts around sea turtles in the territory and discuss why they are tagged and what we learn about them as a result.
Thanks to special research permits, sea turtles will be brought onshore to demonstrate the process of safely tagging them. They expect to have green sea turtles on hand for tagging and, if lucky, some critically endangered hawksbill as well, according to UVI.
VI-EPSCoR has been investigating ways to better engage the community and make the world-class research taking place at the Center for Marine and Environmental Studies more transparent. While science cafe events have been fun and engaging, a transition to science Saturdays will allow participants to not only learn about the research, but also actually take part in it. By working together toward a similar goal they hope to reinforce the lessons and provide a well-rounded experiential-based opportunity to the public.
Science Saturdays are targeted toward middle school students and adults so two talks will be held simultaneously. One for children and one for adults, followed by the turtle tagging demonstration and refreshments. For question or directions, contact Howard Forbes Jr. at Office: 340-6931672, cell: 340-513-7203 or email: howard.forbes@uvi.edu.
All sea turtles species found in the U.S. Virgin Islands are protected under the Endangered Species Act and are listed on the International Union for the Conservation of Nature Red List as endangered. It is illegal to touch or harass them at any time. This project is possible under an exclusive research National Marine Fisheries Service permit. Federal regulations also forbid taking photographs at the event.
To stay up to date on future events, join their mailing list by visiting their website at www.viepscor.org.