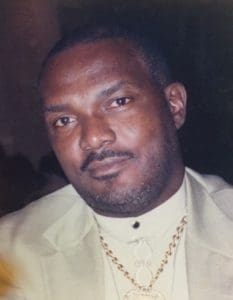 Virgil N. Williams died on March 1.
He is survived by his mother, Mildred R. Williams; father, Joseph N. Williams; daughters: Tamara Williams Francois, Sasha Williams and Shamika Williams; grandchildren: Isaiah Williams, Mariah Francois and Makailah Francois; sisters: Jennifer R. Matthias, Angella A. Williams, Althea Williams-Hodge, Thelma Bradley, Jasmine Whyte and Janice Marshall; brothers: Leroy S. Williams Sr. and Densil S. Williams Sr.; significant other, Tara Blackshear; aunts: Joanna Liburd and Adolpha Claxton; son-in-law, Martin Francois; brothers-in-law: Terrance S. Williams Sr. and Glenford Hodge; Six nieces, 14 nephews and many other relatives and friends too numerous to mention.
There will be a viewing from 5-7 p.m., Monday, March 13, at Turnbull's Funeral Home.
A second viewing will be held at 9 a.m. followed by a funeral service at 10 a.m., Tuesday, March 14, at St. Andrew's Episcopal Church. Interment will be at Eastern Cemetery, Smith Bay.
Funeral arrangements are being handled by Turnbull's Funeral Home.