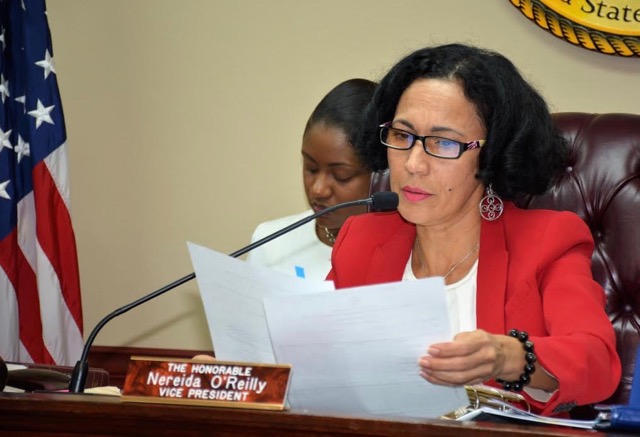 The Gov. Juan F. Luis Hospital has a plan of correction for moisture issues that led the U.S. Centers for Medicare and Medicaid Services to threaten to revoke its ability to get Medicare and Medicaid reimbursements and temporary measures may keep CMS at bay for now, hospital officials told the Senate Health, Hospitals and Human Services Committee on Friday.
But the chronically underfunded hospital ultimately needs $15 to $19 million to replace much of its air conditioning system and ductwork, acting JFL Chief Executive Officer Richard Evangelista told senators.
The government has earmarked $6 million to begin the work but the money has not been allocated yet. Capital improvements to the hospital are included in the government's recent bond authorization, Evangelista said. But the bonds have not been sold, due to investor concern about the government's level of debt.
The problems with condensation that led to the hospital's current issues with CMS "maybe goes back as far as six or seven years," Evangelista said. The hospital was able to control the situation but not fix the underlying causes. The hospital asked for bond funding to help address it, which were included in Gov. Kenneth Mapp's capital bond proposal in December of 2016.
"But the bond for capital projects was never authorized and, in the interim, a complaint was sent to CMS about it, although they were attempting to address it already," Evangelista said.
The Legislature did not approve a bill authorizing $147 million in capital project bonding, over concerns about the volume of borrowing. The smaller bond bill it did approve failed to sell on Jan. 11.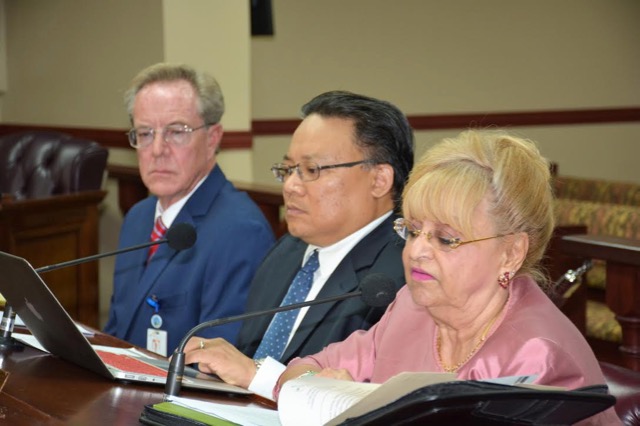 Asked how the hospital is doing financially otherwise, JFL officials indicated they had a severe cash-flow shortage, although billing had improved.
"Truth be told, we are struggling every day to pay vendors and provide services," Evangelista said.
"Are you up to date on your payments to vendors?" Sen. Marvin Blyden asked.
"Senator, no," Evangelista said.
Tim Lessing, JFL chief financial officer, said the hospital is paying a token amount on its utility bills: $30,000 per month on usage of more than $300,000 per month. The territory's two government-owned hospitals owe a large portion of the $30 million-plus that government agencies owe the government-owned V.I. Water and Power Authority.
Some financial matters are improving at the hospital. Lessing told the committee that revenues were up at the V.I. Cardiac Center, affiliated with the hospital, due to better billing, even though patient volume is down. For October through December of 2016, collections were up by $500,000, while patient volume was down 19 percent, over the same period in 2015, Lessing said.
Lessing faced several questions from committee members about the resignation of Assistant Chief Financial Officer Michael Younger. Lessing said Younger resigned after the JFL board voted to reduce his salary from the previously agreed $120,000 to $90,000. Lessing said Younger had asked if there was going to be a reduction in work oad along with the $30,000 pay reduction and resigned after learning there would not be.
Committee members present at Friday's hearing were Sens. Nereida 'Nellie' Rivera-O'Reilly, Kurt Vialet, Marvin Blyden, Janette Millin Young, Sammuel Sanes, Dwayne DeGraff and Novelle Francis Jr. Noncommittee member Sen. Alicia "Chucky" Hansen also attended.