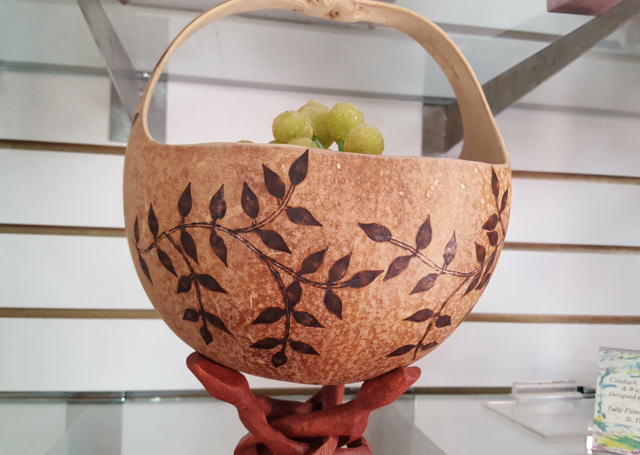 At the Gallery St. Thomas, renowned artist and photographer Ray Miles will exhibit oil paintings that celebrate the people and life of the Virgin Islands, and black and white photos recording the territory's recent history.
In Emancipation Garden, Anne Nayer will tell tales with the help of her own hand-made puppets.
At Tropical Creations in Royal Dane Mall, Tulip Fleming will show off the handicrafts she makes from gourds, calabash and other native materials.
Throughout Charlotte Amalie, musicians, artists and artisans will spend the day Saturday showing their love at the Valentine's Art on the Town.
Downtown Revitalization Inc. is sponsoring the event, which is scheduled from 11 a.m. to 7 p.m. and is free and open to the public. New for this Art on the Town is live entertainment at Roosevelt Park. As usual, some stores will offer special deals. Many restaurants will have Valentine-themed specials. There will be face-painting and sidewalk chalking for children. There will be a wide variety of artwork for display and sale. Parking is free at Fort Christian and on the Waterfront. Everyone's invited.
"Puppets in Paradise – this is something that I've always wanted to do," Nayer said. "This is going to be my debut."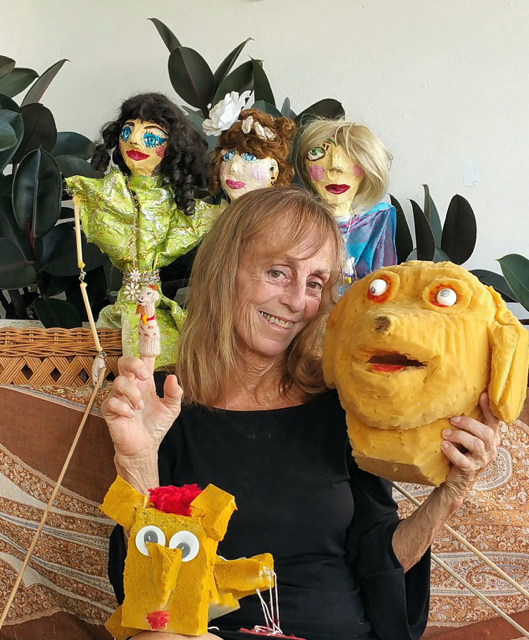 That's not to say she has no experience in the craft. It's been a hobby for years. And the social worker/ psycho-therapist used to produce shows on St. Thomas traveling with the Art Mobile to special education classes. Last summer, she spent time in Vermont, at the famous Bread and Puppet Theater, learning more.
She makes rod puppets and hand puppets and has created a character called "Love," a little girl who has big adventures.
"She has a big heart and she gets into trouble too," Nayer said. "This isn't Broadway," she said, but it's entertaining.
Like Nayer, Fleming has turned a hobby into a vocation.
She spent 25 years teaching at Ivanna Eudora Kean High School and a few more in education administration before retiring. Then she got serious about her handicrafts.
"I started by creating planters" and participating in art fairs. Seven years ago she opened Tropical Creations, which is her workshop, her gallery and her retail boutique all in one.
"My slogan is Tropical Creations where art and culture meet," Fleming said. "I work with calabash and gourds… I also work with the coconut shell … I use organic, natural materials."
She gathers her raw materials primarily on St. Thomas, though sometimes she obtains them from others who pick them up on Tortola, St. John or St. Croix. She turns them into oil lamps, tea light holders, bowls, vases, and Christmas ornaments. She creates batiks and designs fabrics.
"I create traditional characters too," she said. "It's about sharing the culture as well." One of her characters is a caroler that allows her to share the story of the Challenge of the Carols tradition.
"As a retired educator, it's really one of my goals to educate people."
More information on Art on the Town is online at www.downtownrevitalizationinc.com.