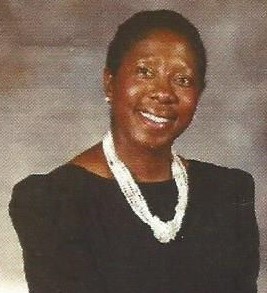 Lou Ellen Brown died on Nov. 28, 2016.
A Memorial Service will be held on Monday, Jan. 30, at St. Peter & Paul Cathedral. Tributes will begin at 11 a.m., and the service will begin at noon.
She was predeceased by her cousin, Mary Hendricks (Bryan Sr.).
She leaves to cherish her memory her niece, Tanielle Kia Brookman; great nieces and nephews: Jakai, Jakaela, Jalen, Jbari and Judia; close cousins: Rober Loyal, Annete Newsome, Donald Green Sr., Edward Green Jr. (Sheila) and Gregory Green (Diane); two other first cousins: Cynthia Brown and Steven Brown; lifelong best friend from college, Rose Mary Backhus Davis Hamm; godfather, Alfred O. Heath, MD.; best friends: Ritza Hodge, Coreen Moron and Ilia Sebastien; and a host of other loving relatives and friends.
All arrangements are by Turnbull's Funeral Home.