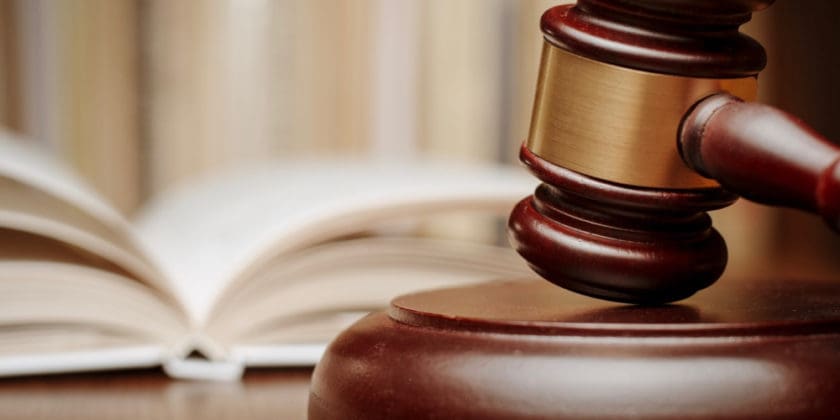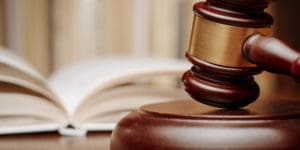 The USVI has more than 120 different boards and commissions, many with complex formulas for who can serve, that must be manned with volunteers from a small population spread over three islands.
While some boards, committees, commissions and counsels are defunct or redundant, some have critical regulatory or licensing responsibilities, and many lack a quorum or have members whose terms expired a decade or more ago.
Eight of the nine medical licensing boards appear to lack quorums, calling into question how doctors, dentists, pharmacists, optometrists, physical therapists, chiropractors, podiatrists and naturopaths are able to be licensed. Calls to members of the Board of Medical examiners went unreturned. Calls to listed members of several individual licensing boards, including dentistry, pharmacy and veterinary licensing, turned up individuals who no longer reside in the territory.
These boards fall under the purview of the Office of Legal Counsel. Requests for information on board membership were referred to Chief Legal Counsel Emile Henderson II, who did not respond to multiple information requests.
The boards of Public Accountancy, General Construction Contractors, Electricians, Plumbers, Trade licensing boards have no quorum. The Architects, Engineers and Land Surveyors Board has three vacancies and can act if all members are present.
No new members have been nominated to the St. Croix Horse Racing Commission, the St. Thomas Horse Racing Commission, the St. Croix Auto Racing Commission or the St. Thomas Auto Racing Commission in more than a decade, and all terms are long expired. It is not clear if any of these have working quorums of active members.
None of these government-sanctioned regulatory bodies publishes notice of their meetings. St. Croix Horse Racing Commission Chair Wayne Biggs testified before the Legislature recently that the St. Croix Horse Racing Commission meets at least once a month, but did not discuss quorums or membership, other than to say all members' terms have been expired since 2008.
Some entities technically have enough members, but due to vacancies or busy members, find it difficult to consistently have a quorum to act.
The Gov. Juan F. Luis Hospital Governing Board had no quorum from July 2013 to September 2014. The U.S. Centers for Medicare and Medicaid Services cited the lack of a quorum five separate times in its September 2014 report recommending the hospital be decertified. Loss of certification would mean financial ruin for the struggling hospital. Right now, JFL has a bare quorum of five members, with one member's term expiring Jan. 14.
"If we lose one member of the board, we will lose governance and this will be devastating," JFL board member Troy de Chabert Schuster told senators earlier in December.
If that person resigns at the end of their term, the board will again be unable to make quorum. And if they do not, the hospital board still needs all members to meet. If any member has so much as a severe cold, JFL's governing board ceases to be able to act.
In response, the Senate just changed V.I. law to allow hospital employees to serve on the hospital's governing boards, to make it easier to get physician and nurse representatives.
The V.I. Public Services Commission, too, has had difficulty with quorums, on and off, for many years. The PSC has enormous oversight responsibilities over phone service, cable television, water and electrical utilities and waste disposal. Right now, three of seven voting seats are vacant, so it needs all members present to be able to act. In October, a quorum issue delayed PSC action on a telecom's license. PSC members also brought up the difficulty of attaining quorums during budget hearings in 2015.
Some boards do not do much. The V.I. Board of Education is elected by voters. Its members certify teachers, set some overall policies and dole out several million dollars in scholarships every year. But it has very little direct oversight over the Department of Education, which answers instead to an appointed commissioner, the Legislature and the V.I. governor. The board meets and discusses arcane details of certification tests, but, for an elected body, has little to do with running the schools. Elsewhere in the United States, boards of education have actual oversight authority over education systems, often through hiring and firing of superintendents who actually run school systems, and approving all major expenditures.
Sometimes boards created by the Legislature create controversies of their own.
The West Indian Company created controversy by paying for luxury accommodations for Gov. Kenneth Mapp in 2014 – effectively giving the governor a large increase in compensation without legislative action or public discussion. It later reversed that decision under public pressure. Despite being owned by the V.I. government and hence owned by V.I. residents, it claims it does not have to publicize when its meetings are or provide complete documentation of all its meetings to the public.
About six years ago, the University of the Virgin Islands Research and Technology Park board cost UVI – and hence V.I. taxpayers – several million dollars by first doling out generous tax breaks to a company in a confidential, negotiated contract, then finding the company did not comply with the contract and rescinding the tax breaks. That triggered binding private arbitration agreed to in the RTParks' private contract for tax breaks. Arbitrators found in favor of the company getting tax breaks, putting UVI on the hook for millions of dollars in "losses" the arbitrators made the RTPark pay. The RTPark is gradually paying UVI back out of fees it gets in exchange for V.I. tax breaks.
Senators have acknowledged the proliferation of boards and commissions has caused problems.
Outgoing Sen. Kenneth Gittens said in March 2016 that he was working on legislation to comprehensively address the issue and to consolidate and reduce the number of V.I. boards and commissions. His office has not responded to multiple calls to his office to find out the status of that effort. Gittens did introduce legislation, since enacted, to consolidate the territory's two elections boards starting in 2018.
Sen. Sammuel Sanes said in November that he has spoken to the Department of Licensing and Consumer Affairs "about merging a few of the boards that fall under their purview," and hopes to submit legislation attacking that in the near future.
See V.I. Overboard Part 1 – Territory has a Fever for Commissions and Boards