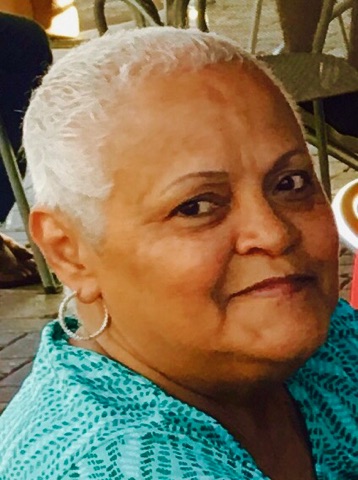 Sonia Castro died on Dec. 26.
The first viewing will be held from 5-7 p.m., Friday, Jan. 6, at Turnbull's Funeral Home.
The second viewing will be held at 10 a.m. followed by a funeral service at 11 a.m. on Saturday, Jan. 7, at Oasis Assembly of God in Contant. The burial will at Eastern Cemetery in Smith Bay.
Sonia Castro is survived by her husband of 48 years, Wilfredo Castro Sr.; sons: Wilfredo Castro Jr., Eric W. Castro Sr. and Jorge A. Castro; daughters-in-law: Yovanna Castro, Rosa Castro and Leticia Castro; grandchildren: Chenelle Castro, Wilfredo Castro III, Lorenzo Castro, Marcel Henderson, Eric Castro Jr., Erica Brooks, Laquan Castro, Ciara Castro, Perla Perez, Larique Castro, A'Deante Castro, Keanu Wilson, Keandre Castro, Ja'Tavia Plummer, Jada Plummer and Jaden Plummer; brothers: Bernaldo Rojas, Juan Davila Jr., Samuel Davila and Orlando Davila; sisters: Asilda Thomas, Roberlta Bennett, Carmen Davila and Sandra Davila; and many cousins, nieces and nephews too numerous to mention.
Tributes to Sonia and the family should be e-mailed to castro.sonia@yahoo.com no later than 9 p.m. on Sunday, Jan. 1, 2017, to be included in the booklet.
The family requests that bright and festive colors be worn for the Saturday, Jan. 7, funeral services.
Professional Funeral Services are entrusted to: Turnbull's Funeral Home Telephone: (340) 779-6565; E-mail: turnbullsfuneralhomevi@yahoo.com