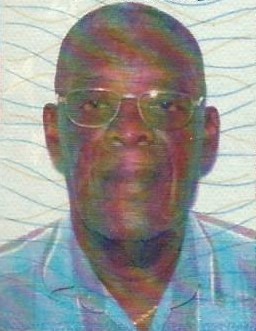 Louis Walter James, better known as "Lesroy," "Parry," "Big James," "James" or "Ludrick" died on Dec. 9 at Schneider Regional Medical Center.
A viewing will be held at 10 a.m. followed by a funeral service at 11 a.m. on Monday, Dec. 19, at Turnbull's Funeral Home.
He is preceded in death by his father, Jones James; mother, Josephine Lillian Tonge; brothers: Hughmichael Harris and McBernie Harris; uncles: John Tonge and William Tonge; aunt, Maude Horsford; and cousins: Faith McIntosh and Samuel Horsford.
He is survived by his children: Beverly James-Wills, Erma Prentice, Lewis James and Leroy Brooks; grandchildren: Phillip Nisbett, Nino Brooks, Leroy Brooks Jr., Brent Brooks, Anita Brooks and Alika Brooks; stepdaughters: Hyacinth Richardson, Lois Lewis and Colette Ruan; stepgrandson, Dequan Browne Schmidt; and nieces: Letecia, Lucretta and Leniqua Harris and Stacey Harris.
He is also survived by nephews: Michael Brown, Lester Harris and Alex Harris; cousins: Cortinella Morris, Jean Burton, Ernie Horsford and Alsweeta Joseph; special friends: Beryl Faulkner, Egnar McClean, Esther James, Angeline Brown, Roy Spencer, Franz Brooks, Alicia Brooks, Jerry Blanchard, Marjorine Joseph, Willie and Cuc Mason; as well as many other family members and friends too numerous to mention.