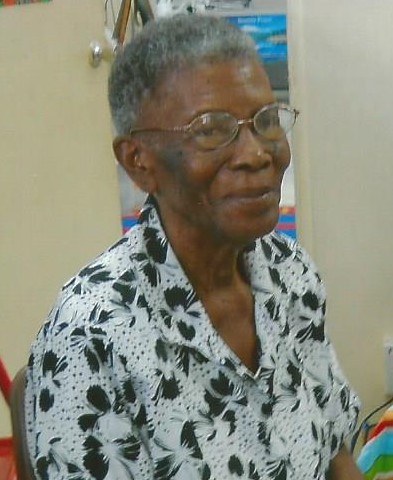 Doris Agatha Farrington died on Dec. 1.
A viewing will be held from 5-7 p.m. on Thursday, Dec. 15, at Turnbull's Funeral Home. A second viewing will be held at 10 a.m. followed by a funeral service at 11 a.m. on Friday, Dec. 16, at Wesley Methodist Church. Interment will be at Eastern Cemetery.
She is survived by her son, Liston Turnbull; grandchildren: Sharnell Mellissa Turnbull and Deshawn Turnbull; nieces: Ena Freeman, Mavis Farrington Lettsome, Corlette Farrington, Jacquline Farrington Donadelle, Brenda Farrington and Melissa Webster; nephews: Eldridge Blake, Kenneth Blake, Brian (Small Fry) Farrington and Cliff Farrington; and great-grandchild, Adanna Turnbull.
She is also survived by daughter-in-law, Velma Turnbull; sisters-in-law: Nancy Farrington and Lydia Farrington; great nieces: Carmen Alita Webster, J'Lecia Reifer, Vania Blake, Eulalie Blake and Krista Blake-Liburd; great nephews: Angelo, Paul, Ruben, Mark and Lorne Freeman, Derich Williams, Eldridge Williams, Kenneth Blake Jr. and Kendell Blake; as well as many more family and friends too numerous to mention.
Professional Funeral Services Entrusted to: Turnbull's Funeral Home; Telephone: (340) 779-6565, e-mail: turnbullsfuneralhomevi@yahoo.com