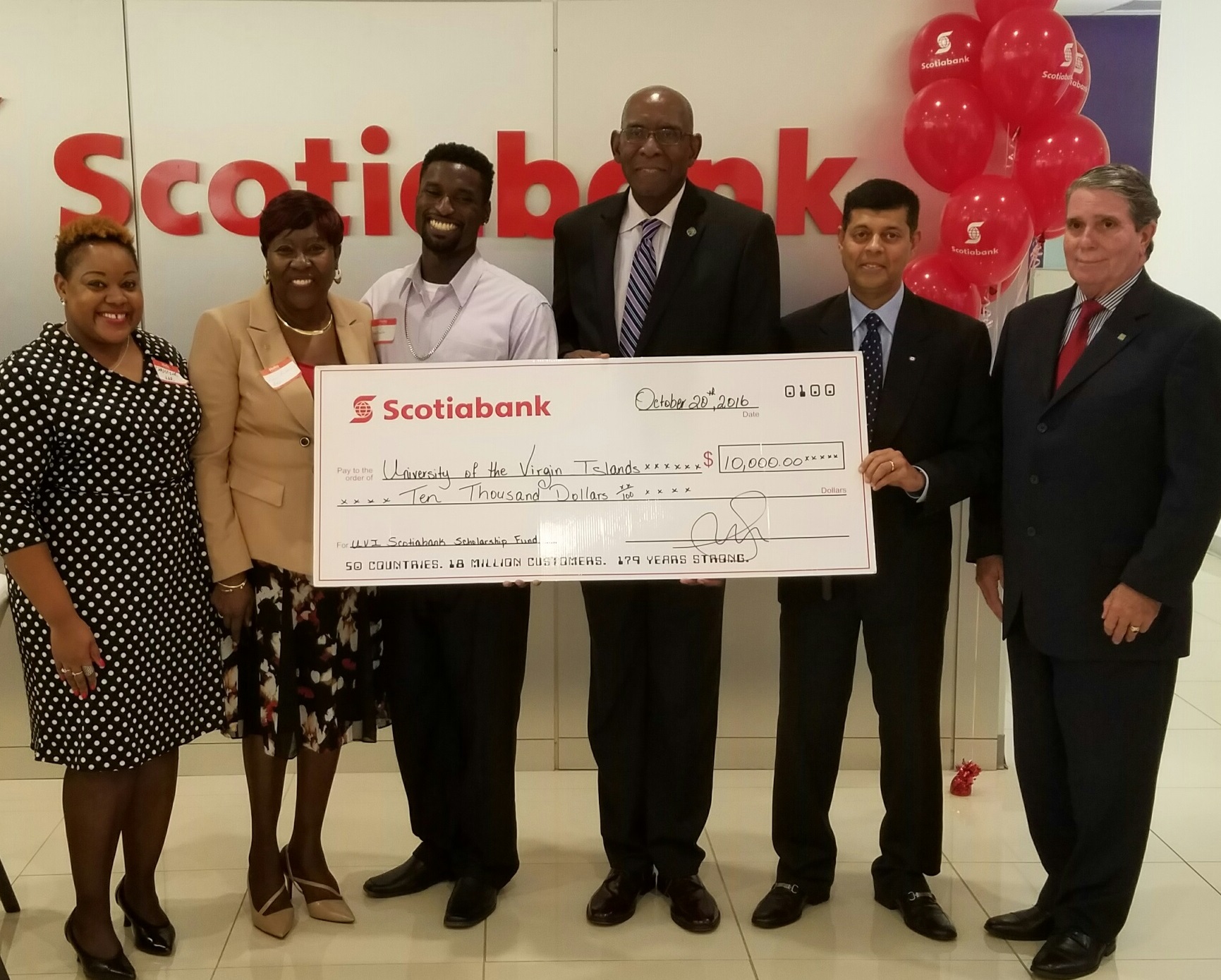 Scotiabank's annual commitment to the University of the Virgin Islands was demonstrated during a Chamber of Commerce Business after Hours event where the bank contributed $10,000 to the UVI Scotiabank Scholarship Fund. The event was held on Thursday, Oct. 20, at the Scotiabank Altona Branch.
On hand to accept the donation were Dr. David Hall, president of UVI, as well as one of the two students who were awarded the scholarships. This year's recipients are Jordan Brodhurst of St. Croix and Keyan-J'Roy Francis of St. Thomas
"It is always exciting when we can give back to communities in which we serve. Education has always been important to Scotiabank, and we look forward annually to give in kind and honor deserving students at the University of the Virgin Islands. Congratulations to the recipients and continued success to our excellent local university," said Sharon Kendall, Scotiabank Altona branch manager.
Both recipients of this year's scholarship are majoring in the field of business administration.