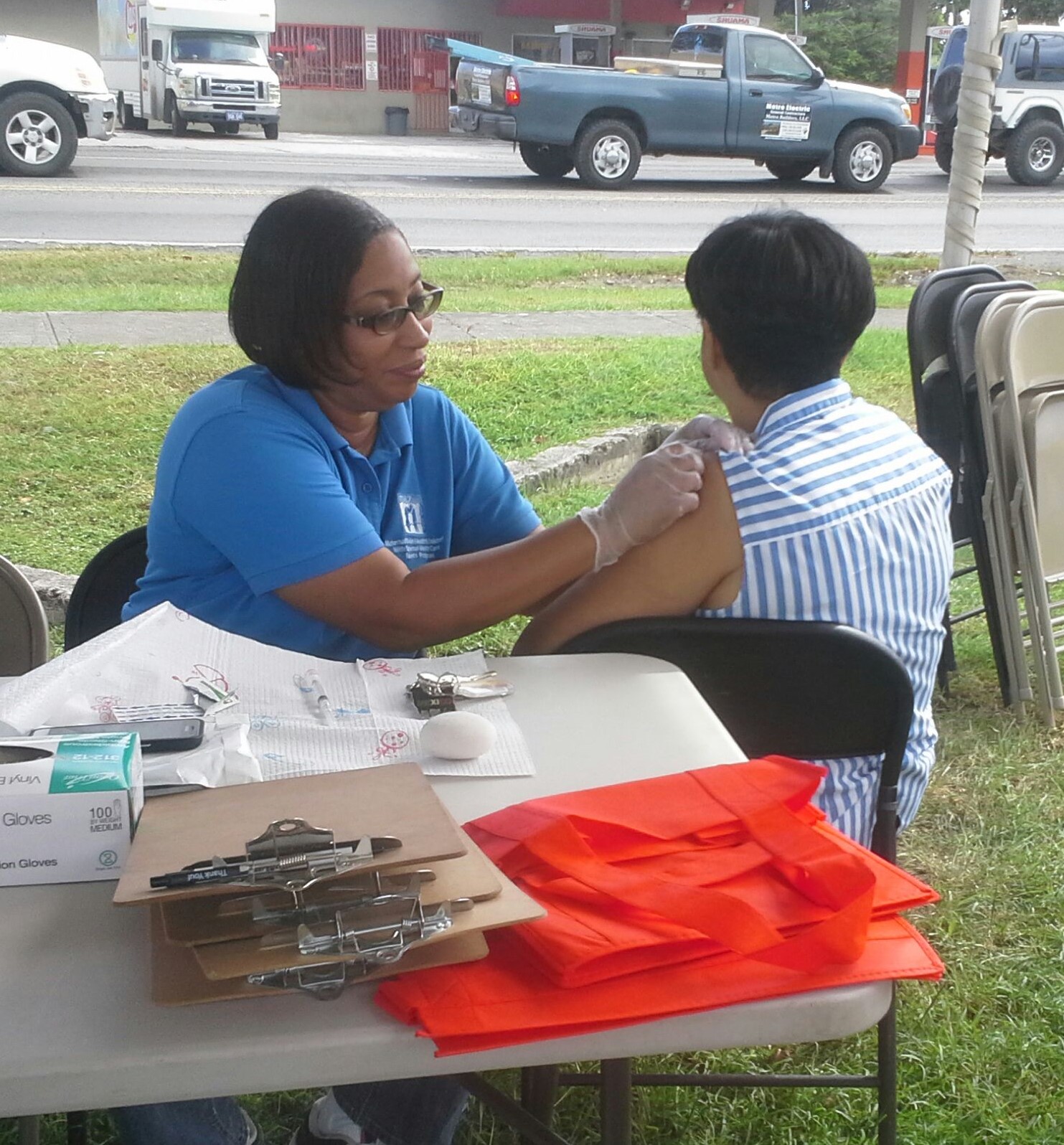 Five programs of the USVI Department of Health (DOH) held three outreach events, two on the island of St. Croix and one on St. Thomas, yesterday. DOH Community Health Services program in collaboration with the Governor's Office held an outreach event at the Louis E. Brown Housing Community for the elderly on St. Croix. The mobile medical van was used to provide free health screenings (blood sugar, cholesterol and blood pressure) to approximately 20 of the residents.
In addition, the immunization program on St. Croix collaborated with AARP and provided free flu vaccinations to over 200 residents on St. Croix. They were stationed in the Sunny Isle parking lot. This month the immunization program has given approximately 330 free immunizations to the residents on the island.
Also, despite the rain, the St. Thomas Department of Health's Community Health Services Program, the Zika support staff and the immunization program were part of the Crown Bay Marina's Health Expo that was also held today. Free breast exams, blood pressure, glucose and cholesterol screenings, as well as free Zika testing and free flu shots were provided to everyone in attendance.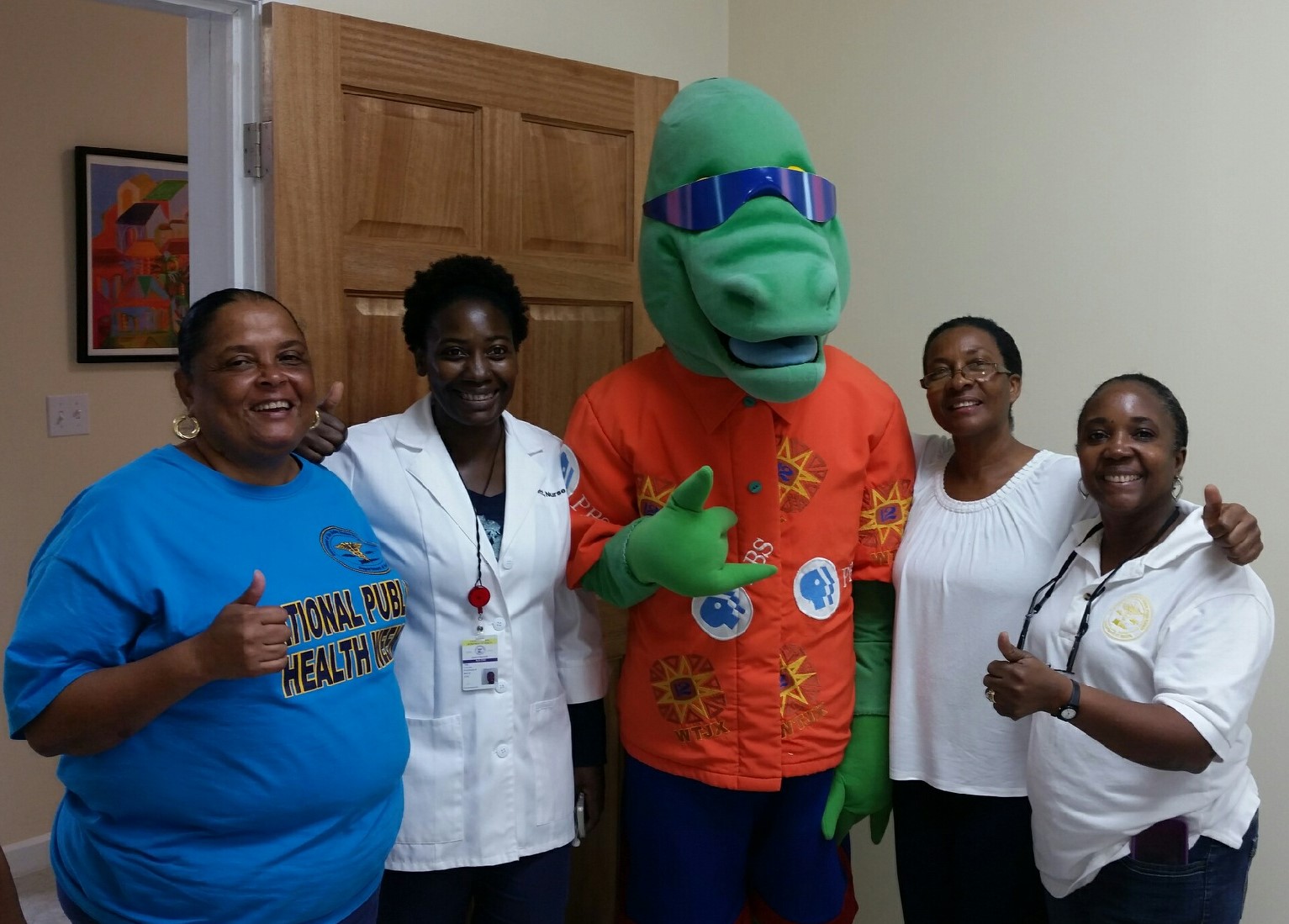 Approximately, 175 people received services from DOH at the Expo. The immunization division gave free flu vaccinations to about 95 people; the Community Health program assisted approximately 61 people; 19 people received free Zika tests.
A total of some 400 residents in the territory received free health services today from the DOH.