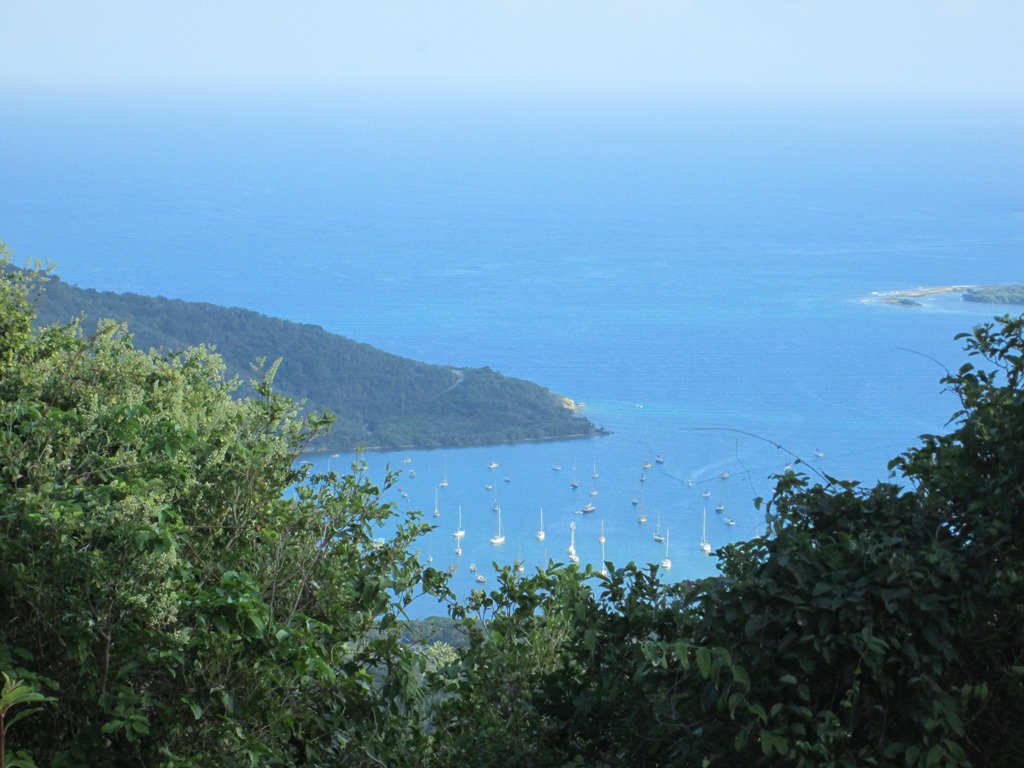 In 89 words, The New York Times ranked Coral Bay as No. 4 in the top 52 places to go in 2016.
"The beaches are less crowded, the emphasis is on local over commercial, and the people share a friendly sense of neighborhood pride. Among the town's attractions: monthly full-moon parties at Miss Lucy's, and a Thanksgiving "Thankspigging" pot luck pig roast hosted by the community at Skinny Legs, where the eating often swells into a singalong. But this quiet community may soon change. Visit before a proposed outlet mall and megamarina, expected to engulf the bay, transforms the laid-back atmosphere of this little corner of the United States Virgin Islands," the Times wrote.
Coral Bay was ranked behind Mexico City; Bordeaux, France; and Malta.
Tourism Department spokeswoman Luana Wheatley said she hopes the mention in a prestigious media outlet will generate business for Coral Bay merchants.
Wheatley said she visits Coral Bay whenever she can.
"There's a lot to find out there," she said.
According to Wheatley, there are "cool" shops, interesting restaurant and good hiking scattered around the Coral Bay area.
"And I bought fresh fish out there," she said.
While the story is good for tourism, Susan Silverman, of the ad-hoc group Save Coral Bay, said the information about the outlet mall is incorrect. She said that perhaps the writer misconstrued mention about a fish market and other stores in Summers End Marina's plans as an outlet mall.
The Summers End Marina proposal drew flack because of its size and its environmental impact.
Silverman said it's unlikely that marina will be built because the Army Corps put the Summers End application in abeyance until such time as Summers End responds to a lengthy list of questions.
Additionally, an Oct. 22, 2015 letter from the Army Corps to Summers End environmental consultant Amy Dempsey indicates that more than 15,000 people wrote the Army Corps, with the majority expressing concerns or objections to the project.
However, Silverman said that the mention of the marina and outlet mall in the article generated a response from people who definitely don't want to see that kind of development in Coral Bay. She said they've written letters to the Army Corps and contributed to a GoFundMe account. The GoFundMe account now totals $103,066, with that amount raised through 957 donations.
"It's worked to our advantage," she said.
Another marina along with a hotel is also in the planning stages by Sirius Resort and Marina. It will be built largely on land owned by the Moravian Church Conference.