At 6:13 p.m. Tuesday a Water and Power Authority bucket truck apparently lost control on Solberg hill striking a utility pole and overturning.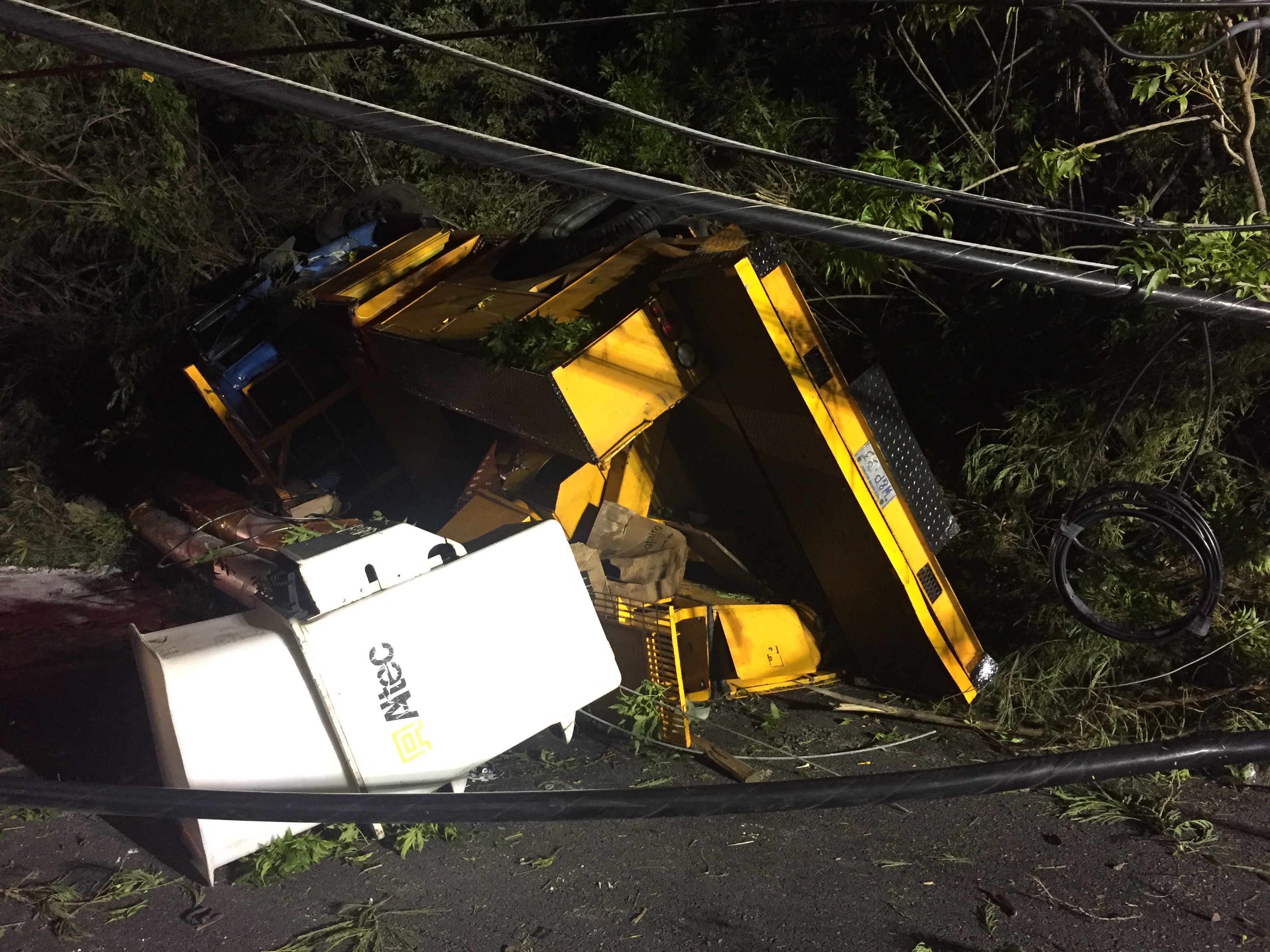 The cause of the accident was unknown as of publication time, but a statement from WAPA early Wednesday morning said the truck malfunctioned and the driver made a quick decision to turn into the bushes rather than continue into a steep turn in the road. Hugo Hodge Jr., WAPA executive director, said in the statement that the accident could have been "catostrophic" had the driver continued down the steep hill.
The accident knocked out power to five feeders.
By 7:20 p.m. all power was restored to feeders affected by the accident with the exception of the lower Solberg hill area and another section near the Contant Car Wash and John Thomas Funeral Home on Harwood Highway in Altona.
The two personnel in the truck at the time were treated by emergency medical technicians at the scene and then transported to rhe Roy L. Schneider Hospital where they were being observed. The extent of their injuries was unknown, but did not appear to be ex tensive, according to Greaux.
In the later statement, Hodge expressed gratitude that the linemen were not seriously injured and apologized for the service interruption that continued after midnight in a few areas.