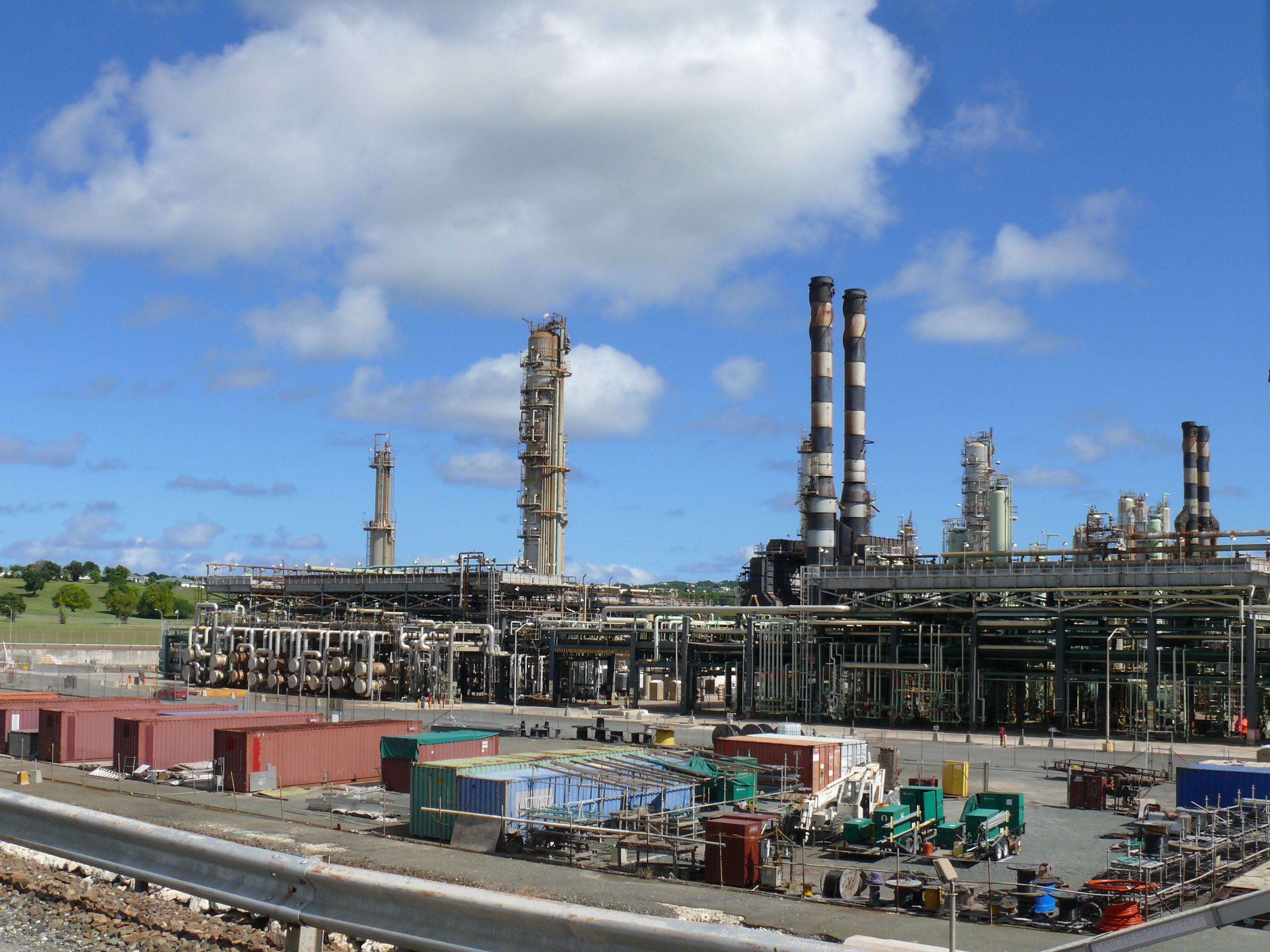 While supportive of much in the concession agreement for ArcLight's purchase of Hovensa, senators said they wanted public hearings on St. Croix and objected to being "threatened" with a short deadline to pass the deal during a 12-hour Committee of the Whole hearing on the sale agreement Wednesday.
Senators took testimony and questioned V.I. officials and principals in the planned oil storage project in advance of a special session Gov. Kenneth Mapp called for Thursday to vote on the agreement.
V.I. Attorney General Claude Walker, ArcLight Capital Partners representatives Jake Erhard and others testified and took questions.
Senators appeared pleased with detailed reports that the government would receive $220 million on closing, an equity stake in the operation, $7 million a year in payments in lieu of taxes, plus at least 80 new jobs and cheap asphalt, among other benefits. But they took exception to the suggestion from Walker and St. Croix attorney Joel Holt, who helped negotiate the deal, that the Legislature had to act immediately on the lease. Several senators said St. Croix residents should get a chance to weigh in at a public hearing before the Legislature acted.
Sen. Terrence "Positive" Nelson said he had "no doubt this is a big deal."
"But to come here with a time limit on it doesn't go over well. … I don't feel it is fair to us. I am not going to feel rushed. It is not only unfair it is disrespectful," Nelson said.
Senate President Neville James was even more blunt, saying to Walker, "Attorney General, I am going to ask you on behalf of this institution, for the last time, don't ever come to the body and threaten us."
"I am dead serious, coming here and saying if we don't act (the whole deal will fall through) … I'm serious. Don't do that," James said.
Holt said the tight timeline was out of the administration's control and partially connected to the bankruptcy court.
Sen. Nereida "Nellie" Rivera-O'Reilly asked Holt, "What are three reasons why action is required by December 31?"
Holt said the first reason was that Hovensa was in bankruptcy and the sale was being overseen by the court, which controlled how the sale monies were to be divided. But Hovensa had told the court it would run out of operating funds around the end of the year.
"If we go past that date and there are more operational expenses and we don't know what party will have to pay them, there will then be another negotiation and more delay," Holt said.
Second, Holt said, Venezuela just had an election and the opposition party won "and a new parliament takes office Jan. 5. We do not know if they will decide to back out of any agreement."
Third, he said, Sinopec, the Chinese national oil company that is entering into a major, long-term oil storage contract with ArcLight, "would really like to come down and do their inventory assessment and will be going full bore after Jan. 1."
James said, "The Venezuela explanation, that is legitimate. The Sinopec situation, not so much."
"They need us just as much as we want their business," James said. "The
Hovensa side I don't know about that." When the previous sale was before the Legislature, officials testified if it was not approved, it would mean years of litigation.
"That is threat talk," he said. But the reality turned out to be very different, with Hovensa agreeing to settle in the current, proposed agreement, he said.
"Testifiers have a history of coming into the well of the Legislature with threat talk and we have evidence right now that isn't the case," he said.
James seemed to praise the agreement, saying it was characterized as a concession agreement, "but in reality is more like a minimum guaranteed revenue sharing agreement." He pointed to the benefits promised in the deal, with "the biggest carrot of them all the $220 million upfront payment at a time when the local treasury is in need of cash."
"The obvious question is who turns down a deal during a depressed economy," he said.
But James also said "there should be no vote on this deal" until the Legislature "has thoroughly reviewed it." And he said there must be public hearings with residents getting a chance to weigh in.
"Today's hearing will hopefully serve as a foundation for our ultimate decision," he said.
When Sen. Jean Forde asked if there is any way to take more time to consider the agreement, Holt said, "There is not a court order" requiring the deadline. The problem is Hovensa will run out of money and there will be a question of who will pay the bills. The current employees of Hovensa's oil storage operation will likely be laid off, he said.
"It is more of a practical question.
Will somebody pay their payroll or will it go dark?" Holt said.
Some senators took issue with the administration's claim that the agreement would bring in $809 million to the V.I. government.
Sen. Novelle Francis asked Finance Commissioner Valdamier Collens where that figure came from.
Collens said it had "four components." It included $220 million to the government at closing of the sale, along with another $9 million to settle some claims with Hovensa and $6 million to restore some tanks for bitumen storage; $90 million for "certain payments related to Hovensa," plus other cash benefits. "All of that takes you to about $370 million in hard currency," Collens said. The buyers have also agreed to a commitment of $125 million over the first two years to fund the restart and growth of the terminal facility, he added.
The rest, Collens said, comes from counting 100 percent of Hovensa's claims for tax refunds – some $368 million – which it has agreed to waive if the sale goes forward. And it includes $36 million for hundreds of acres of land the government of the Virgin Islands will be receiving as part of the deal.
Sen. Kurt Vialet said the tax refund figure should not be included in total compensation because it was disputed in a lawsuit and the territory was also suing Hovensa for even larger sums.
"I think that number needs to be totally removed," Vialet said.
Holt said, "You could make that argument effectively. … What you are saying is correct."
Walker disagreed, saying "but it still has value."
Later Collens also took issue, saying he "would like to say the $800 million number we gave is a real number… that, honorable senators, is close to $1 billion."
Senators also questioned if Mapp administration suggestions that refinery operations may resume were too rosy.
Sen. Justin Harrigan asked Erhard if he was really going to restart the refinery.
"We do think there is a possibility of a refinery restart," Erhard said. But he said they are primarily focused on terminal facilities, which they are confident can be profitable.
Holt said that while refinery operations were possible, it might not happen, and if it did, it would be on a small scale.
"When we vetted these people we never thought there was going to be a full restart of the refinery," Holt said. "We don't want people to think there will be 2,000 jobs like before."
At the close of the hearing, James said there would still be a special session to vote on the proposed concession agreement because the governor had called it and would not call it off.
"Our attempts to work with the governor, in light of the fact that several senators have expressed the opinion that they want a hearing on St. Croix … has fallen on at least one set of deaf ears," James said. As a result, Thursday's special session "ain't going to last too long," he said.
The Legislature still wants to act quickly James said. He said he hoped to schedule a St. Croix hearing for Monday.
"When we are comfortable as an institution, we will render our vote," James said.