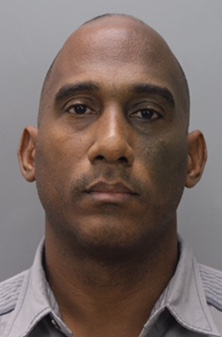 Officers with the Economic Crime Unit of the V.I. Police Department on Wednesday arrested Alvery Smith, 50, on larceny and forgery charges.
According to police, Smith, a former agent of MoneyGram, was charged with embezzlement by fiduciaries; embezzlement by clerks, agents, employees; grand larceny and forgery after admitting he failed to deposit $1.4 million dollars to MoneyGram's deposit account and having used the funds for his personal use.
Smith was arrested at Mail Plus in the Tutu Park Mall without incident and transported to the Richard Callwood Command. Bail was set at $95,000 and he was remanded to the Bureau of Corrections.