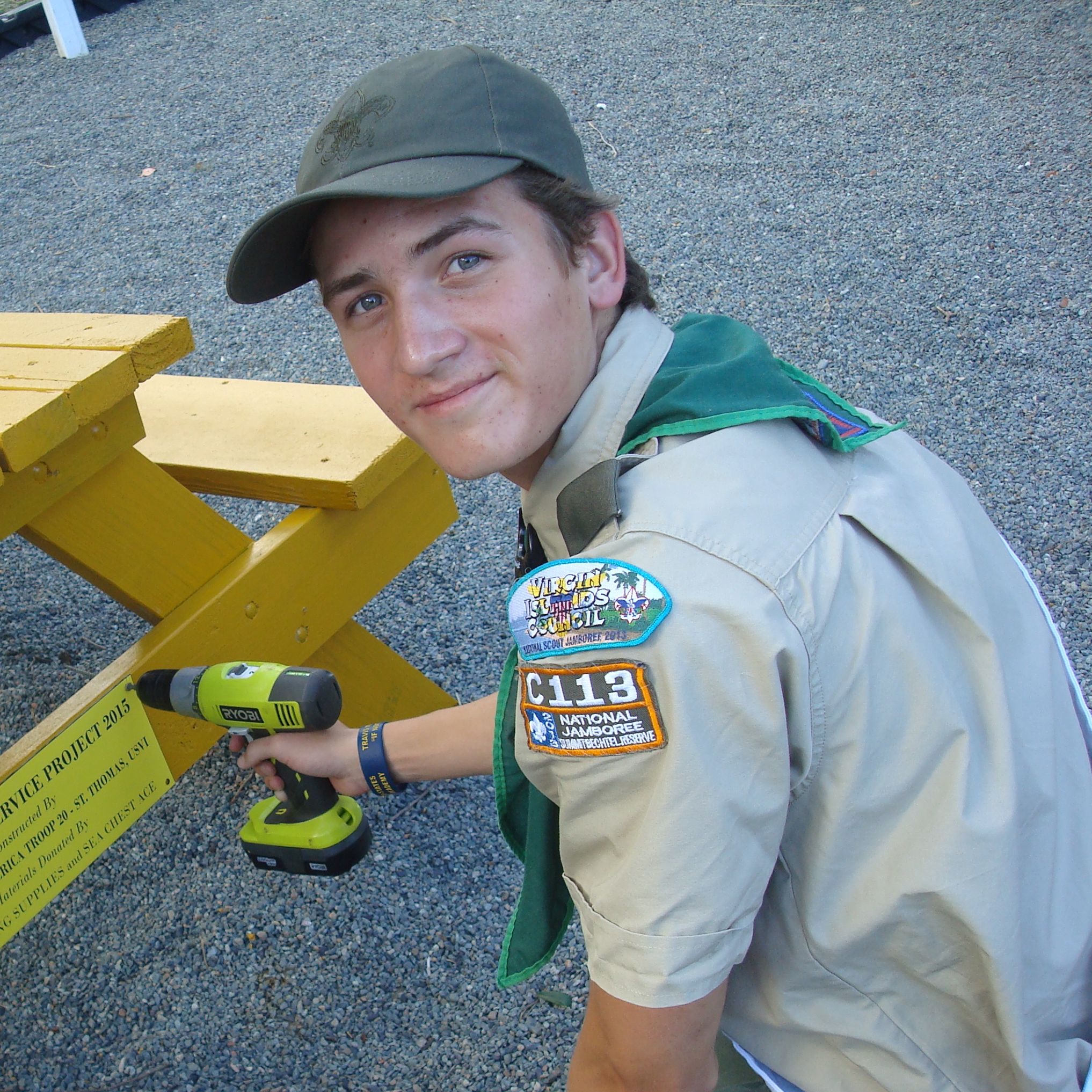 Marcus Alarik Norkaitis of St. Thomas has earned the highest advancement award the Boy Scouts of America offers to scouts, the Eagle Scout award. He will be recognized at an Eagle Court of Honor ceremony at 5 p.m. on Saturday, Nov. 14, at the American Legion Hall, Sub Base.
Norkaitis will become the third scout to attain this high honor in the Virgin Islands this year, and the first on St. Thomas over the last five years. To attain the rank of Eagle Scout, the candidate must earn 21 merit badges, 13 of which are specifically required. The scout must also successfully complete a community-related service project.
He constructed and provided three picnic tables and benches for the Winston Raymo Recreation Center. Observing the need for a seating area at the center, he planned the project, raised the necessary funding and led fellow scouts from his troop in executing his plan and constructing the tables and benches.
Less than four percent of all Boy Scouts in the United States attain the Eagle rank. Outstanding U.S. citizens who have become Eagle Scouts include former President Gerald Ford, astronaut Neil Armstrong and former Secretary of Defense Robert Gates, who is the current national president of the Boy Scouts of America.
He is a senior at the Peter Gruber International Academy, and he is the son of Gary and Paula Norkaitis. With a 4.19 GPA, Norkaitis is well on his way to achieving his highest ambition to serve his country by first by attending either the United States Naval Academy or Coast Guard Academy. He is intent on rising to the rank of admiral in whichever of the two branches he may eventually join.