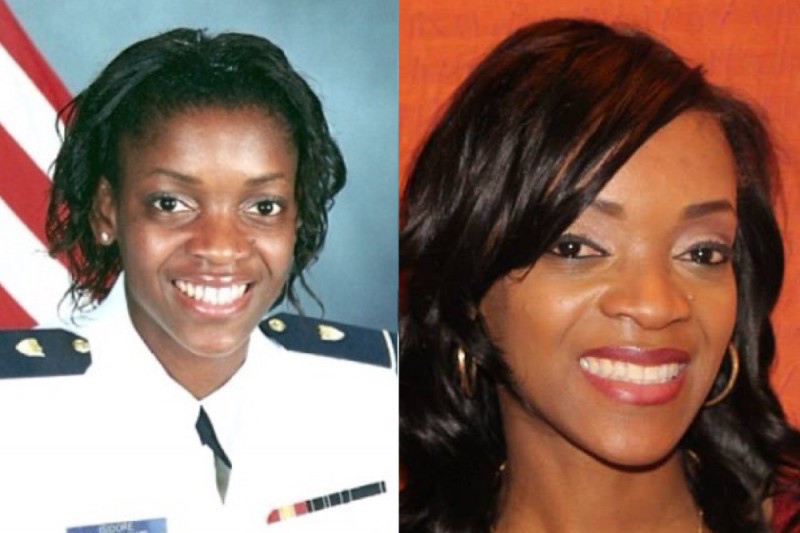 A tragic tour bus accident in Panama earlier this year left U.S. Coast Guard Lt. Diana Isidore, a St. Croix native, fighting for her life.
Isidore's family and friends are asking people to help that fight through a fundraising campaign at gofundme.com.
Isidore, a 2006 graduate of the U.S. Coast Guard Academy in New London, Connecticut, was part of a tour group traveling over the Martin Luther King holiday when the sightseeing vehicle she and 12 others were riding in lost its brakes and veered off a cliff. Two people died. Isidore survived but was seriously injured. She was well cared for in two Panamanian hospitals and then was airlifted to the U.S. for continuous emergency treatment. Since then, the 31-year-old has defied the odds by fighting through several infections, pneumonia and multiple surgeries to repair bone fractures to start down the long road to recovery.
Prior to the accident, Isidore's life focused on pushing herself to excel, and in service to others, her family said. She attended John H. Woodson Junior High School on St. Croix and Central Gwinnett High School in Atlanta, Georgia, after her family moved to the mainland. She graduated from both as salutatorian. She then earned a bachelor's degree from the U.S. Coast Guard Academy in operations research and computer analysis, a master's in operations research from George Mason University, and a master's in business administration from North Central University.
Her first assignment after graduating from the academy was Coast Guard Sector New Orleans. Later assignments include intelligence officer at U.S. Coast Guard District Seven Command Center Miami covering port operations, search and rescue, law enforcement actions. Isidore has received several high military awards and certificates and more.
Vacations to the USVI while in the academy as well as during active duty saw Isidore giving freely of her time and experience to conduct recruiting outreach at the territory's private and public high schools. During one of these trips, when asked about her career goals and assignments, Isidore said, "I have some great folks I am working with and the Coast Guard is a wonderful career opportunity."
Travel is one of Isidore's favorite off-duty activities. She has visited every continent except Antarctica.
"When we first saw her in Panama, (after the accident) it was a really hard blow," Isidore's sister, Diann Love said. "We didn't know what to think. We did know we had to keep praying. We knew the Lord had kept her alive and all was in his hands."
Prayers are one way the Virgin Islands' community can aid Isidore in her recovery. Another is with money to help her medical and travel expenses. The generous assistance of the U.S. Coast Guard Leadership, the Coast Guard Family and the Coast Guard Foundation continues to be instrumental. There are out of network medical expenses that her family is paying, including travel expenses so that Isidore's family can be by her side to provide encouragement and support. Plus, the family has opted for a special organic nutritional formula that has helped Isidore gain back the weight and strength she needs.
Donations can be sent by visit www.gofundme.com/DianaStrong, or sent by mail to Diann Love, P.O. Box 306333, St. Thomas, USVI 00803. More information is available by calling 340-344-4300 or sending email to theisifoundation@gmail.com.