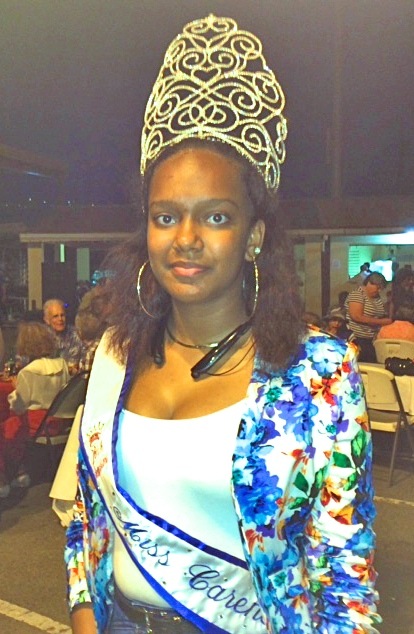 On July 14 it's Bastille Day everywhere. Gallic fervor reigns the day, from Philadelphia to Frenchtown, St. Thomas.
In Philadelphia there's a 21-year tradition at the Eastern State Penitentiary block party starting off with a command to "grab pitchforks and storm the walls," complete with a Marie Antoinette yelling, "Let they eat Tastycakes," a Philadelphia food tradition, as some 3,000 are tossed to the crowd.
Substitute johnnycakes for Tastycakes, reduce the numbers somewhat, eliminate the pitchforks and add 30 more years of tradition, and it's the island's own Bastille. From the romantic boulevards of Paris to the Joseph Aubain ballpark parking lot, where for the last 50 or so years, the Frenchtown Civic Organization traditionally winds up French Heritage Week with the celebration.
With the French flag flying overhead and a model of the Eiffel Tower in the background, the parking lot became a French dining room for the night with red and white tablecloths and FTCO ladies passing out elegant French hors d'oeuvres topped by a grilled broccoli stalk and carrot – very French, indeed.
Roy Magras seemed to delight in his role of master of ceremonies, taking the occasion to promote the French Heritage Museum, which he manages. The museum celebrated will celebrate its 11th anniversary this month.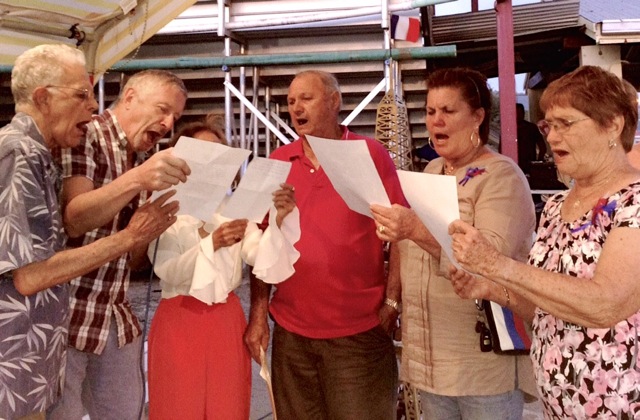 As the sun disappeared and evening set in, Magras read parts of a poem sent by Francois Blanchard Greaux of St. Barts to the museum, called, aptly enough, "Heritage." The gathering sat silently, enjoying the poem's sentiments.
After remarks by Senate President Neville James, who lauded the late Sen. Lorraine Berry's French heritage and her contributions to the community, Magras invited everyone to enjoy themselves with song and dance. Nobody needed a second invitation.
Earlier in the evening Magras had announced the playing of "La Marseillaise," inviting folks to come sing along. Nobody needed an invitation for this either, and a lively version rang out over the ballpark/dining room/dance hall.
Miss Carenage, Takia Joseph, a poised 16-year-old Charlotte Amalie High School senior, watched the presentations with her proud mother, Gail Danet Joseph, who was Miss Frenchtown herself in 1981. It's now a family tradition.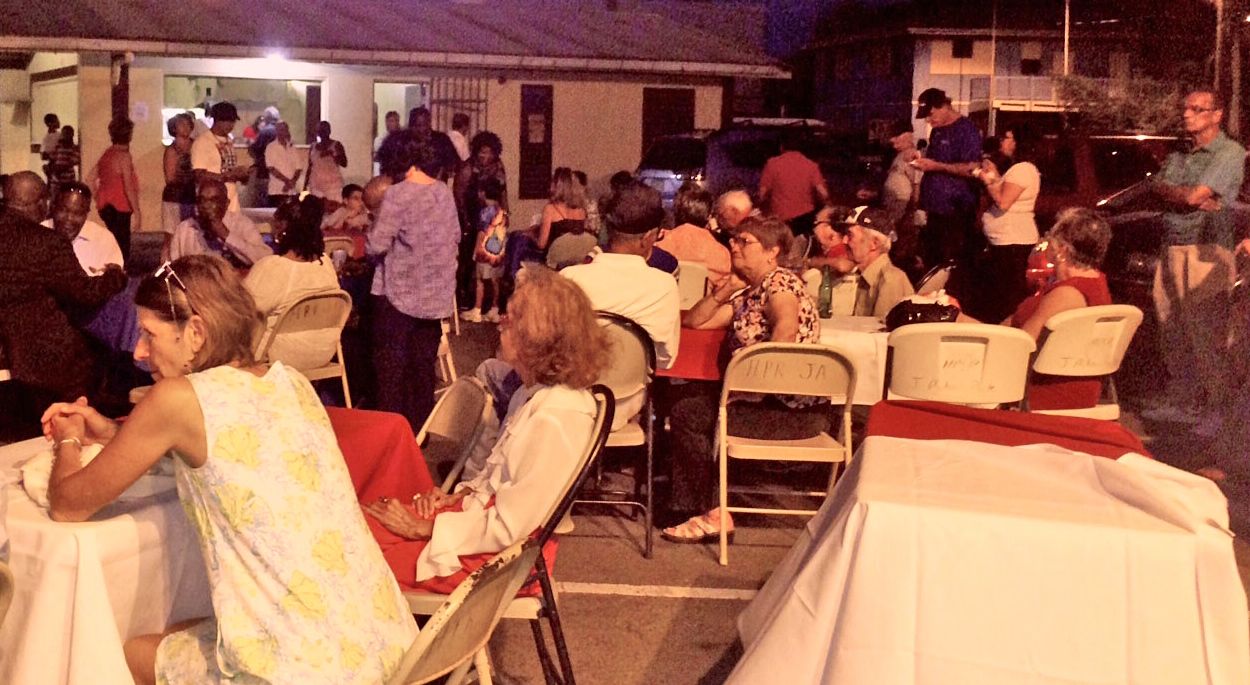 Joseph is mulling over college plans, but Tuesday was still marveling over her new roles. "I was honored at the Hull Bay Fishing Tournament Sunday," she said.
"And she will be here for the Christmas tree lighting too," her mom added.
Due was also given by to Allan Richardson, resident artist, who just completed gilding his Eiffel Tower, and to members of the FTCO who were the gracious hosts of the evening.