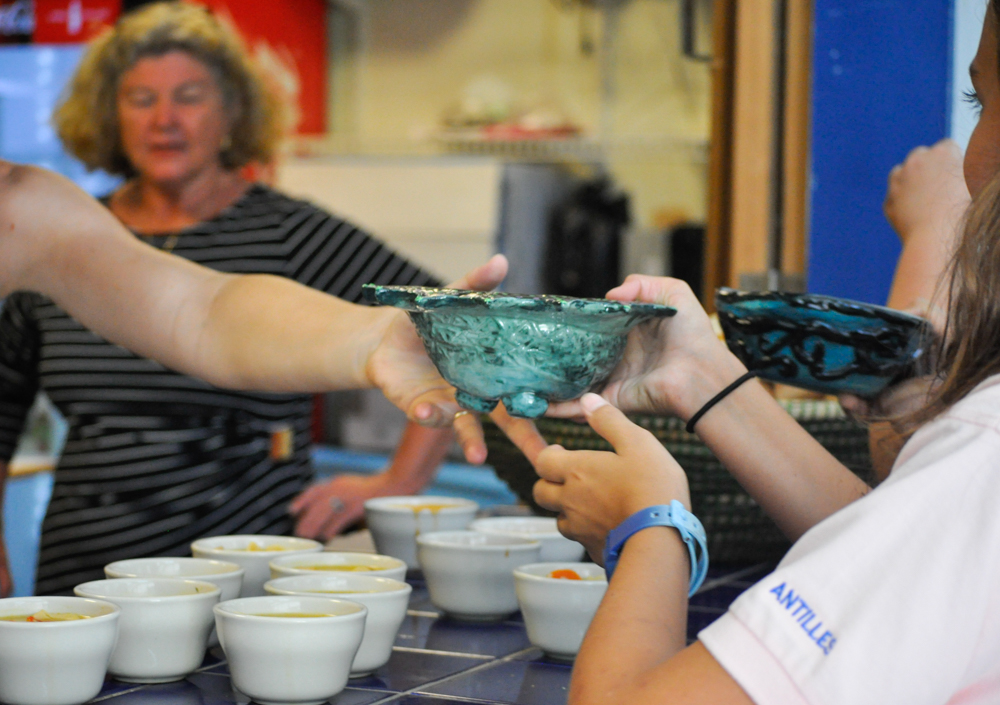 Antilles School sixth graders rattled off facts and statistics about hunger and poverty with confidence on Tuesday at the schools "Empty Bowl" luncheon, the culmination of classes designed to raise awareness about issues related to hunger around the world, the region, and right here in the territory.
"We're very lucky to have food every day, and resources, and fresh water. Other people don't. That's why we're here today for Empty Bowls," said sixth grader Alex Cavagnaro, who along with classmate Haley Belcher made a video presentation about their participation in the program.
The Empty Bowl Program is an international education effort founded in 1990 by a Michigan art teacher. Students design, paint and fire their own ceramic bowls over the course of a few months while they learn about global hunger and ways they can volunteer to address it in their communities. Antilles has participated in the program for six years.
"Can anyone tell us what they've learned about world hunger?" Head of Antilles Middle and Upper School Marva Bennett asked the students gathered in Mark C. Marin Center for a symbolically humble meal of soup and bread.
"One out of six people in the world experiences hunger," said one student.
"In America, we waste enough food to feed 25 million people," added another.
The sixth grade students weren't just learning the facts about world hunger. They were also helping teach them. The Antilles School fifth grade class was invited to join their older friends for lunch to hear about what they had been studying.
"The sixth grade students have been learning about hunger for the past week, not just in my class, but in other classes like Spanish and art as well," said middle school teacher Michelle Braley.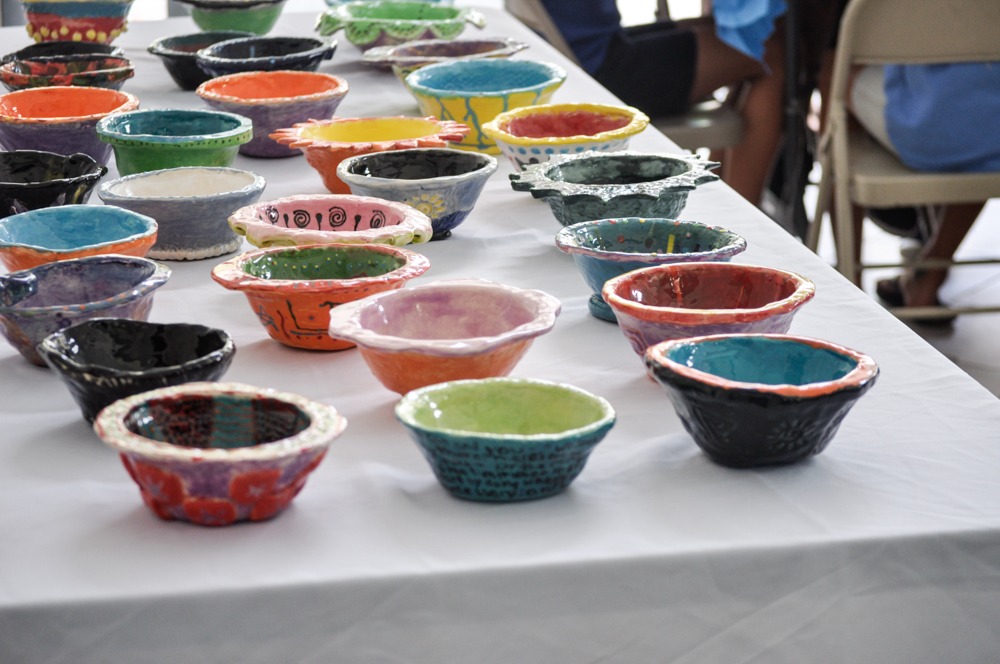 "We invited the fifth grade students so that the sixth graders can tell them what they learned. We try to make it a student-led event."
While hunger and poverty may not be beautiful subjects, the hand-molded ceramic bowls the students made for the luncheon, each with its own original design, were visually striking. Antilles art teacher Diane Holmberg said the students had worked on them in her class for months.
"The students take the bowls they make home and put it in their cupboards. Every time they look at the bowls they are supposed to think about what we've learned about all the people in the world who go hungry. It's good awareness to have at that age," said Holmberg.
Students and their families will also make donations of money and canned goods through the Empty Bowl program to benefit Bethlehem House, a homeless shelter on St. Thomas run by Catholic Charities of the Virgin Islands.