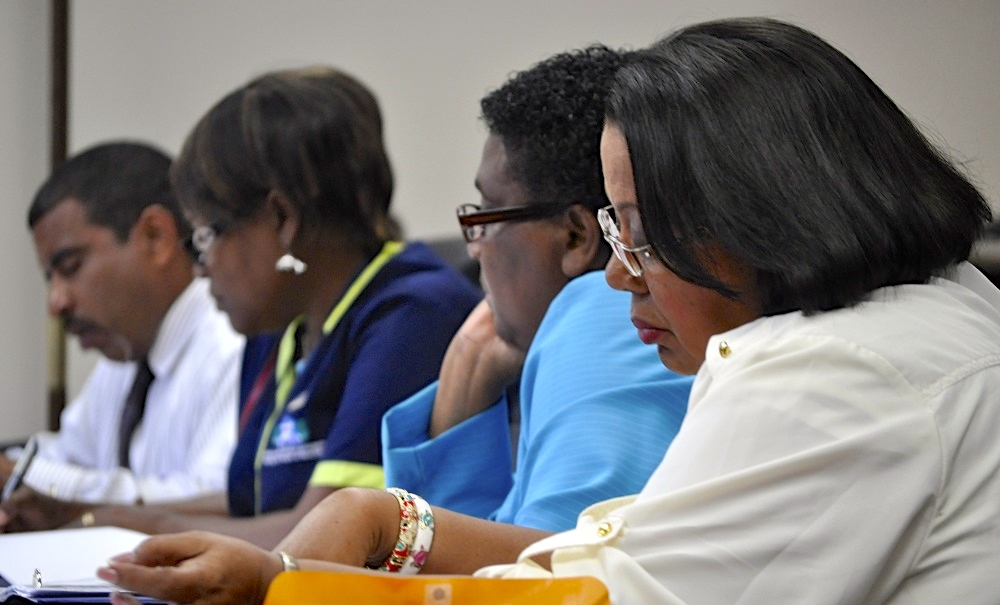 At a special meeting of the St. Thomas-St. John Board of Elections on Tuesday, board members raised concerns over a lack of clarity to some aspects of expenditure reports concerning the 2014 election.
Concerns included the lack of a "per district breakdown" of expenditures between St. Thomas-St. John and St. Croix, and potentially inaccurate board estimates of expenditures in the St. Thomas-St. John district.
The purpose of Tuesday's meeting was to plan for a presentation to the Legislature later Tuesday evening regarding data collected from the 2014 election. But some board members felt that financial figures cited at the meeting were misleading.
Arturo Watlington Jr., chairman of the St. Thomas-St. John Board of Elections, said that territorywide expenditure estimates compiled by Supervisor of Elections Caroline Fawkes were too low because they did not account for some per diems and employee overtime hours that should have been affixed to election expenses, rather than the board's general operating budget.
"We spent more time here during the elections than we did during [normal board] meetings last year, and I'm sure it was same on St. Croix, especially with the recount," Watlington said.
Fawkes said that some employee and board member expenses from the election were included in her report under the category "professional services." She said that there had previously been a category called "personnel services" covering employees and board members but that it had been merged into the "professional services" category, which also includes contracted work.
Fawkes said that invoices from the election are still being processed and that the expenditures being presented to the Legislature are only an estimate.
"It's as good as it's going to get," she said.
An internal report compiled by St. Thomas-St. John Board of Elections administrative assistant Angel Bolques listed district expenditures during the 2014 election at $162,146, but Watlington said there were board member per diems not included in that figure, including his own transportation costs during the election.
Watlington said that because the St. Thomas-St. John district numbers were incorrect, subtracting them from Fawke's totals would not yield an accurate number for St. Croix's expenditures.
"The senators are going to ask about their districts. It must be divided by district," said Watlington.
Also present at the meeting were board members Lydia Hendricks, Carla Joseph, Diane Magras, Alicia Wells and Lawrence Boschulte and St. Croix Board of Elections Chairwoman Lilliana Belardo de O'Neal.