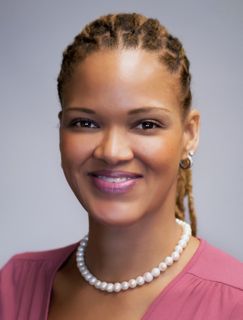 Jewels of the Virgin Isles is a feature series profiling Virgin Islanders in the diaspora who are excelling in their respective fields and/or positively representing the USVI abroad.
Gisele Pemberton is a woman on the move, a woman who is living out her life's calling and creating a legacy with a global impact. As a public health practitioner, researcher and administrator, Pemberton has been making her mark in the areas of health access, health equity, disease control and quality care in order to improve individuals and communities around the globe.
She is a trailblazer in international HIV/AIDS prevention and care, and is an advocate for HIV/AIDS funding that benefits the territory, though she has lived away most of her adult life.
Pemberton's roots begin in Dominica, but for her, home is St. Thomas. A 1989 graduate of Charlotte Amalie High School, her local alma maters also include Kirwan Terrace Elementary (now Gladys Abraham Elementary School) and Addelita Cancryn Junior High School.
She proudly expresses gratitude for her public school education and the high caliber of educators who helped to shape her young mind. After high school, Pemberton traveled north to New Jersey to attend and obtain her bachelor's degree from Rutgers University. She later received a master's degree in public health, and most recently completed her doctorate in public health from the University of North Carolina-Chapel Hill.
Pemberton's interest in health care was unveiled during her teens while her mother, Eslie Pemberton, fought a long, hard fight against breast cancer in the territory with "limited resources and less than optimal care." This was during the late 1980s when there were still many unknowns and not many support services available for patients or their families.
Pemberton and her two sisters became caregivers during a time when they could have been enjoying the carefree attitude of youth, but this experience confirmed for Pemberton that her academic interests were in the right place.
"My first inspiration is my mother, who passed away when I was in my undergraduate years in college. She stressed education above everything else and wanted her daughters to obtain college degrees so that we could always have something to fall back on," Pemberton reflects.
Losing her mother impacted Pemberton's entire world, but it also forced her to have a newfound focus on everything she did because she realized that there was no one to "save" her.
"My mother's passing made me even more determined to make something of myself, so I started to volunteer on campus to ensure that I had a well-rounded experience that went beyond my studies. I discovered public health and loved it instantly," she says.
While at Rutgers, Pemberton became involved with programs to promote women's health and sexual health, just when HIV/AIDS was coming to the forefront as an epidemic in the nation. This helped to establish her foundation in the field, and the rest as they say is history.
Today she serves as the director of PROCEED Inc.'s National Center for Training, Support and Technical Assistance, a leading provider of capacity building assistance to health and human service organizations and professionals throughout the United States and its territories. In her role, she secures funding for, and increases the capacity and sustainability of, organizations and communities to tackle pressing health issues such as HIV/AIDS, violence, substance abuse, mental health and women's health.
Pemberton credits her Caribbean upbringing for her spirit of service. She recalls that life in the islands was about helping the community and helping neighbors.
"This culture of helping is ingrained in me, but what really made me want to serve was the helplessness I felt when my mother was initially misdiagnosed and the way she was shunned because people didn't understand her illness," she reveals.
Now Pemberton is poised to help those with limited resources maneuver through the maze of the health care industry and find relevant services to access care.
Pemberton is the first to admit that her professional climb did not occur without help. She has an extremely close-knit family unit that includes her sisters, aunts and spouse. Additionally she thanks the benevolence of generous mentors, her family and close friends.
Her work has taken her throughout the United States, the Caribbean and various African countries. Pemberton is especially fortunate to bring her expertise to the Virgin Islands and Puerto Rico.
"I am so happy that I have been able to share my skills in the U.S. Virgin Islands," Pemberton shares. "I have worked with the Department of Health and several community-based organizations for more than a decade on HIV prevention issues and I would love to do more work with our youth."
Despite her tremendous accomplishments, Pemberton is an island girl whose heart is warmed whenever she returns to the place where people still know her name.
As she enters a new phase in her life, Pemberton sys she is excited to see where her path will lead and will continue to look for ways to give back to the place that provided the strong foundation on which she stands.
Nugget for V.I. Youth: "Find out about the world. Take a chance. Make an informed decision. Dreams are great, but they need motion – so move! Don't let any negative circumstance define you or let fear inhibit you. Take a step today."
Little Known Fact(s): "I've always written in one form of another. Writing was my outlet so I have several books of poetry and volumes of journals (with hilarious teenage codes that I can no longer decipher) just waiting to be dusted off into something beautiful. One day, I shall be courageous enough to bring them to light."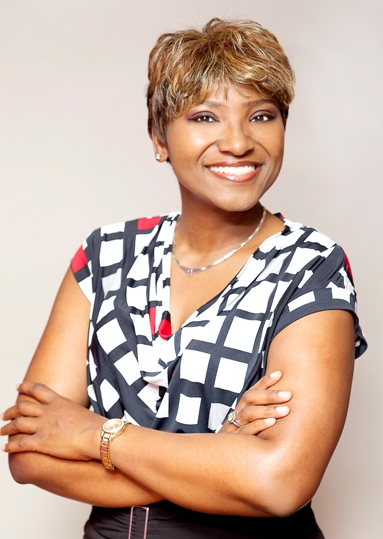 __
Loán Sewer is a marketing and tourism consultant and proud Virgin Islander who resides in Washington, D.C. She is also a founding member of the USVI Alliance Inc., an organization focused on reconnecting the Virgin Islands diaspora with the local community and host of the USVI Economic Development Summit on the U.S. mainland. Follow her on Twitter @LoTalksTourism or e-mail her at info@Lotalkstourism.com.