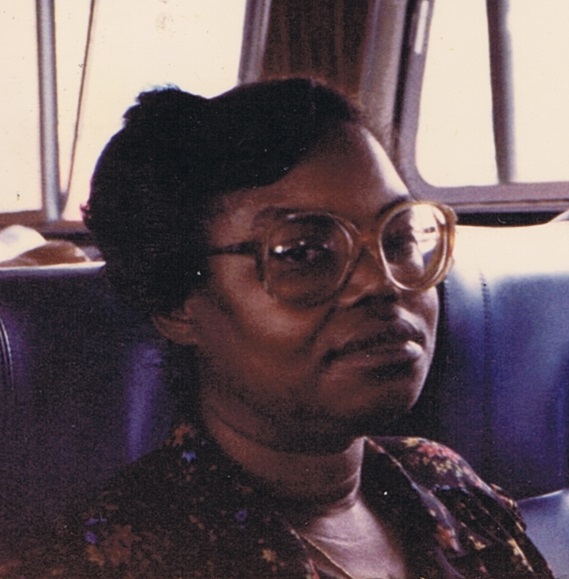 Alda Chinnery of St. Thomas died on Saturday, Feb. 7, at Schneider Regional Medical Center.
She is survived by her mother, Alma Milliner Freeman; stepfather, Almond Freeman; sisters: Marilyn Chinnery Constantine, Karen Freeman Swan, Gloria Chinnery Richardson and Idalia Chinnery White; brothers: Glen J. Smith, Marvin L. Freeman Sr., James Herman Chinnery Jr., Alfred Chinnery and Wilbert Chinnery; stepsisters: Patsy Williams and Carmen Freeman Wheatley; and nieces: Kan Kay Constantine-Gabriel, Nicole Swan, Timisa Swan, Tischer Lockhart, Michelle Smith Herring and Lakeata Freeman.
She is also survived by nephews: Chad Constantine, Klint Constantine, Abdul Smith, Amin Smith, Mansa Smith, Marvin L. Freeman Jr., Orion Freeman, Corey Freeman, Ajin Edwards and Deltwan Edwards; and great nieces: Michelle Mims-Constantine, Ne'vaeh Mims-Constantine, K'Lah Constantine, Treasa Selfridge, Andrea Freeman, Anieyah Freeman, Omia Freeman, Adrianna Edwards, Ammie Edwards, Brianna Edwards, Asholle Edwards, Jelani Freeman and Alicia Smith.
Other survivors include great nephews: Kemuel Mims, K'Vaughn Constantine, Dylan Constantine, Jamal Greaux, Sergio Penha, Jimel Penha, Fidel Timmel Penha, Omarion Freeman, Z'Quan Freeman, Antoine Freeman, Ajin Edwards Jr., Markey Freeman, D'Andre Edwards, Keon Edwards, Jermaine Edwards, Abdul Smith Jr., Amal Smith, Alexis Smith, Aden Smith, Amin Smith Jr., Mycah Smith and Myles Smith; brothers-in-law: Pete Constantine and Michael Richardson; sisters-in-law: Martina Chinnery and Evelyn Chinnery; more nephews, nieces, great nieces and great nephews and numerous families of the Milliners, Chinnerys and other cousins.
A viewing will be held at 9 a.m. followed by a funeral service at 10 a.m. on Friday, Feb. 20, at Wesley Methodist Church. Interment will be at Eastern Cemetery.
Arrangements are under the direction of Hurley Funeral Home.