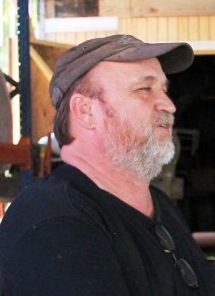 At-risk youth on St. Croix who could end up incarcerated, will soon have the chance of turning their lives around by enrolling in My Brother's Workshop program.
About two dozen concerned residents got together Friday at Herbert Grigg Home to learn about the program and to start getting organized.
Scott Bradley, a devout Christian, founded My Brother's Workshop in 2009 as a mission of the St. Thomas Reformed Church.
Bradley flew to St. Croix to help lay the groundwork and get ideas and input from people who know St. Croix. He said there was a lot of interest shown by churches, the Department of Human Services, Youth Rehabilitation Center, Department of Labor and the Legislature to organize on St. Croix.
Bradley said the fundamental concepts of the organization will be the same as the program on St. Thomas, which 400 young people have completed.
"The whole idea is a support structure for the young people." Bradley said.
My Brother's Workshop is a charitable corporation organized to provide hope, faith and purpose to at-risk and high-risk young people. Volunteers and professionals mentor and counsel young men and women between the ages of 16 and 24. The youth get paid job-training, education and job placement.
The people enrolled on St. Thomas do woodworking, plumbing, electrical work and construction. They will open a café and bakery in March. On St. Croix the training could be in things such as agriculture, manufacturing and the culinary industry.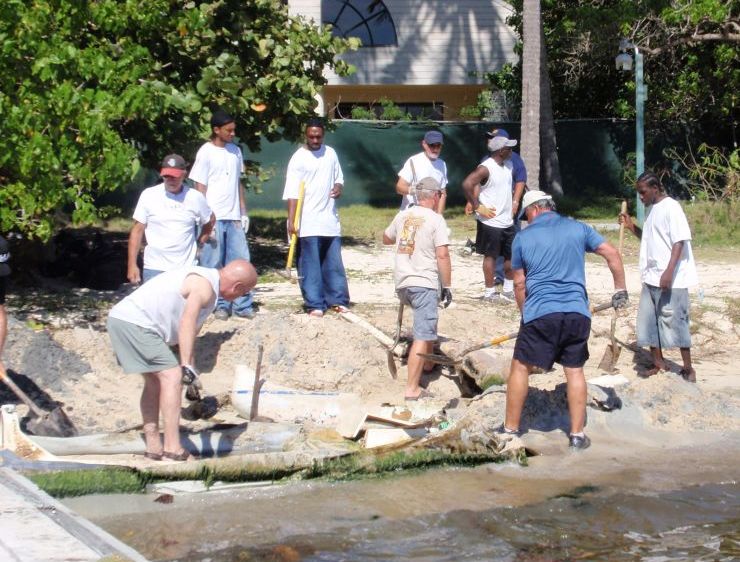 "We'll train people how to deal with kids who are broken," Bradley said. "We help the ones who have lost hope and fallen by the wayside. We never give up on them or give up hope. We're all God's children and one family. We're not preachers, but our faith guides the work. We give youth a moral compass and hope."
Bradley said he wouldn't be doing the program if it wasn't for his faith. He added he has had support from the Hebrew Congregation of St. Thomas, the Moravian Church, the Reformed Church, Ebenezer Baptist Church and others.
The volunteers formed a steering committee. Volunteers are still needed for six other committees.
"This is a real powerhouse steering committee," Bradley said. Sen. Novelle Francis, former V.I. Police commissioner, and former Sen. Judi Fricks, from Crime Stoppers, are two of the nine volunteer committee members. Chris Finch, past Human Services Commissioner, who will head the committee, said MBW has had success like nobody else has had. He said he believed the paid job training was a hook for the youth to get involved. The participants get a $100 stipend for the week before they move on to the minimum wage part of the program.
The program needs to find a safe location for workshops and training. Trainers, mentors, job developers, case managers, financial managers, and volunteers are needed.
Retired teacher Anabel Compton, from Bethel AME Church in Christiansted, said she was very concerned about the number of young men dying and getting in trouble. She added it was upsetting to her seeing the number of young women with babies.
"We need to give them the skills to be productive for a lifetime," Compton said. "This program is just what we need."
Bradley said the group already has enough equipment to set up a woodworking shop on St. Croix. The 30th Legislature set aside $50,000 funding for this type of program. Bradley added the organization is always seeking donations and benefactors.
More information can be obtained and those interested can volunteer by calling Bradley at 1-340-715-2769 or 1-340-514-8303.