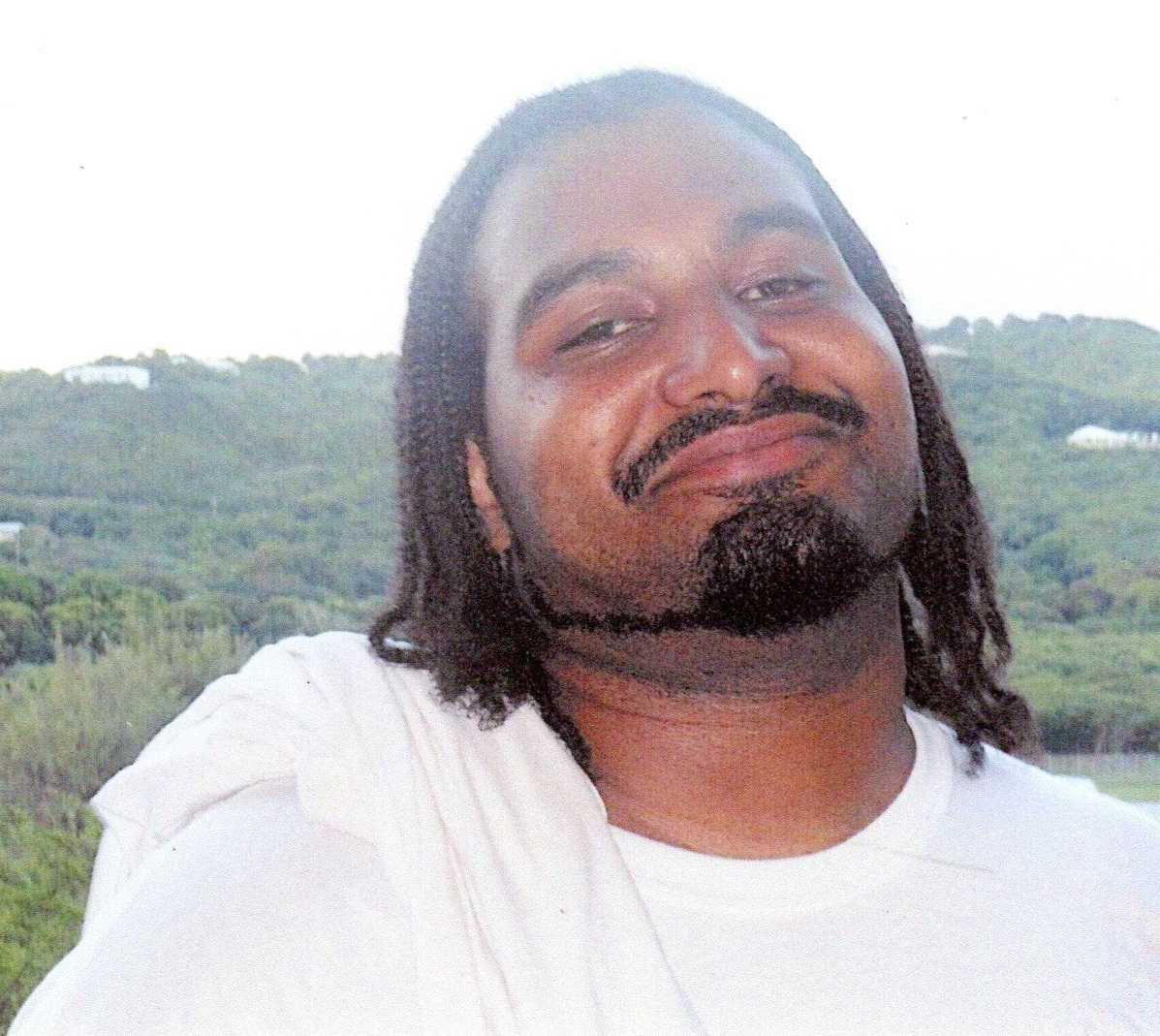 Winston Wilson Garcia Jr. of Louis Brown Apartments died on Dec. 23, 2014. He was 25 years old.
He was preceded in death by his father, Winston Wilson Garcia Sr.
He is survived by his wife, Azaria Garcia; mother, Mabeline Marshall-Garcia; grandparents: Eleanor Sealey, Augustina Garcia and Althea Marshall; sisters: Sharika Farrelly-Milligan and Xiomara Garcia; brothers: Winston A. Garcia Sr. and Wade Garcia; nieces: Vanessa, Albutricia, Albyn, Belinda, Skai and Amadis Garcia, Sharika and Yaunika Milligan, A'nyah Santiago and Nikita Garcia; and nephews: Kenyatta, Yauncey Jr., Saiedi, Kenobi and Shan Milligan, Winston A. Garcia Jr., Akil Santiago Jr. and Emmett Hansen III.
He is also survived by aunts: Una Jackson, Eileen Miller, Judy Francis, Isabel Lopez, June Bouchard, Monica Marshall, Patricia Thomas, Ruby Fulcher, Pearl Supersad and Charmaine Johnson; uncles: Franklin Johnson, Eddie, Clayton, Melbourne and Wayne Miller, Maxwell McIntosh, Antonio Sealey, Russel Garcia Sr., Andrew and Ricardo Garcia; great aunts: Bernice Allick, Gisbatene Huston, Sylvia Baron, Audalia Wilson and Lynn Orie; and great uncles: Earl Charles Sr. and Ronald Allick; mother-in-law, Felecita Rhymer; father-in-law, Michael Remie Sr.
Other survivors include brothers-in-law: Yauncey Milligan Sr., Akil Santiago Sr. and Michael Remie Jr.; sisters-in-law: Albyn Sanchez, Ayanna and Alara Remie, and Alexia Sargeant; godparents: Sonya Henry, Paulette Edwards, Jestina Selkridge, Bernice Wheatley, Bernice Allick and Kenneth Selkridge; and special friends: Raydell Foy, Gale Clarke, Choco Encarnacion, Crystal Serrano, Melvin "Baga" Rhymer Jr., "Teeks" Felix, Melvin Rhymer Sr., Warren Powell, Raydiance Clarke, Loretta Moorehead, Tyra, Tavia and Thelma Lang, Paulette and Barbara Nisbitt.
More survivors are his cousins and other relatives: Khadeem, Khaleef, Khaleeb, Khareem, Hasim, Naeem, Khaeem and Rasheem Sealey, Brian and Russel Garcia Jr., Wesley Garcia, Shavon, Shamika and Tia Johnson, Thandi, Masiela, Natalie, Allison and Lisa Mierez, Don, Trevor and Charmaine Supersad, Marcus Hernandez, Lamar Miller, Ornel and Shakima Lopez; as well as other relatives and friends too numerous to mention.
Tributes will begin at 10 a.m. followed by a funeral service at 11 a.m. on Friday, Jan. 16, at Medford AME Zion Church, Water Gut. Cremation will follow.