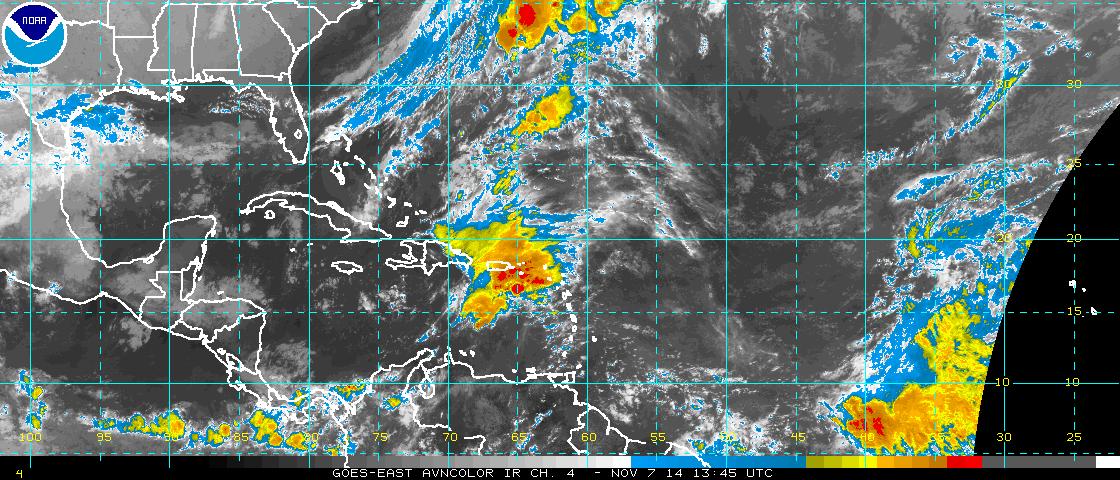 The entire territory Friday was inundated with heavy and continuous rainfall, after several days of on and off rain showers, leading to a flash flood advisory for both districts.
The Davis weather station monitor at Weather Station Zephyr, located at Ajax Peak, St. John, summed up the situation for the entire territory.
"It's raining cats and dogs," the weather station indicated on its monitor.
It's going to be like this all day Friday and overnight into Saturday, meteorologist Carlos Anselmi said around 10:15 a.m. Friday.
"All the U.S. Virgin Islands are covered with rain," he said as cisterns overflowed at homes across the territory.
While he doesn't expect the rain to pour down quite so hard Saturday and Sunday, he said there will still be rain showers.
"There will be unsettled weather through Sunday," he said.
As of 10:15 a.m., the Henry E. Rohlsen Airport on St. Croix had 1.93 inches of rain since midnight. Cyril E. King Airport on St. Thomas saw .62 inches, and Weather Station Zephyr had .81 inches of rain.
Anselmi said a total of one to two inches of rain should fall across the territory, with three to six inches in isolated areas.
Blame it on an upper low west of the area. Anselmi said its interaction with available moisture will produce a lot of rain.
The territory remains on a flood advisory through Friday night, the Weather Service indicated Friday morning. It originally issued a flood watch for the territory and an advisory for St. Croix, but later extended the advisory for the entire territory. The Weather Service reminded drivers that flood waters are often deeper than they look and caution is advised. The agency indicated most flood deaths occur in automobiles.
The Department of Planning and Natural Resources sent out a notice Friday morning advising the public to refrain from using the waters affected by storm-water runoff. DPNR also advised parents to instruct their children to keep away from storm-water-impacted beaches as well as areas with manholes and storm-water flooding.
According to DPNR, there may be an elevated health risk to anyone swimming in storm-water-impacted areas as a result of increased concentrations of bacteria. Storm-water runoff may also contain contaminants or pollutants harmful to human health.