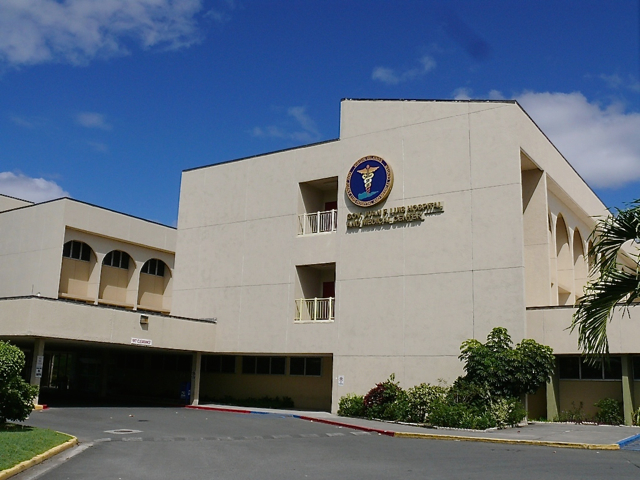 Gov. Juan F. Luis Hospital management failed to report numerous 2014 and 2013 incidents in which patients were harmed to its governing board or territorial board for review, according to the Centers for Medicare and Medicaid Services report explaining its decision to decertify the hospital.
CMS informed JFL Thursday it was decertifying the hospital effective Oct. 9. The action means JFL will not be able to participate in Medicare and Medicaid, the federal health programs that form an important part of the hospital's revenue stream.
The 112-page report [CMS Report on JFL Decertification] explaining the decision cites a litany of issues in cases where patient care was compromised and patients were harmed that should have been reviewed. CMS cites issues including:
– Lack of quality control improvement;
– Lack of response to patient grievances;
– Violations of patients rights by use of chemical and physical restraints;
– Improper disinfection procedures;
– Mandatory surgical checklists being skipped, and
– Mislabeled medicines in the hospital pharmacy.
The report details incidents in which the actions of hospital staff led to "patient harm" on April 3, April 10, April 27, May 11, May 19, June 4, June 17, July 28 and July 30 of 2014. In several of these incidents, CMS suggests mistakes and improperly performed procedures may have contributed to the patient's death and should have been reviewed by the governing board. In several others, the patients were sent off island for treatment for injuries sustained at the hospital.
It also cites five deaths that could be related to care issues in 2013.
Among the recent nonfatal mishaps that should have been reviewed, according to CMS were cases where:
– A patient had a partially collapsed right lung, but the doctor misread the X-ray and initially put a tube into the patient's chest cavity on the wrong side – after the patient tried to stop him "I should have listened to the patient," the doctor, who was exhausted from working a 16-hour shift, told the CMS official.
– A patient was prescribed powerful anti-coagulants, which pose a serious risk of bleeding. The patient fell out of bed and injured his or her head. Despite seeing swelling and warnings about bleeding, staff did not treat the injury or raise any alarms until the patient worsened, with bleeding in the brain. The report says the patient was in a "persistent vegetative state," with "less than 2 percent chance of survival."
– An infant was accidentally exposed to antibiotics that caused vascular damage to its arm, leading it to be sent off island to treat the injuries caused at the hospital.
All hospitals have patient deaths, some of which may be related to actions or inactions of staff. CMS criticized Juan Luis and CEO Kendall Griffith for not reporting the incidents for review and for not having any system to prevent the same type of mistake from happening again.
CMS is also unhappy that the hospital's governing board continues to be inoperative.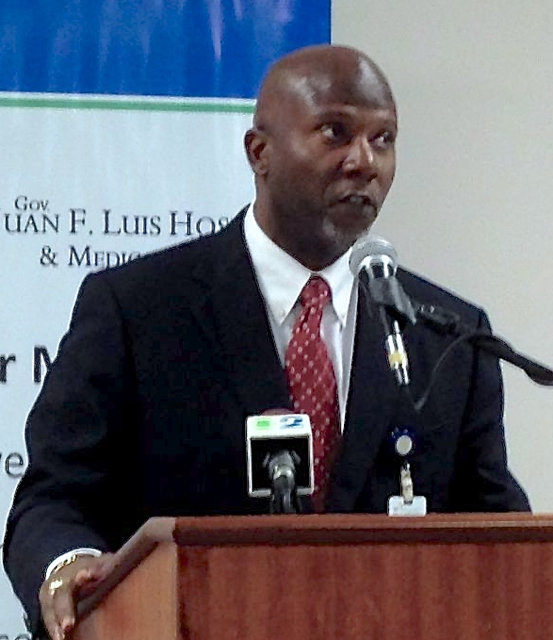 "There must be an effective governing body that is legally responsible for the conduct of the hospital," the report states. "Based on review of hospital documents and interviews, this hospital failed to have an organized and effective governing body," it concludes, pointing first to the lack of a quorum on the St. Croix board and then to the fact that these issues were not brought before the Territorial Hospital Board either.
According to CMS, from January through April of this year, "there were no quality of care issues or quality assessment and performance reports discussed during meetings."
"This failure poses a high potential of harm to patients admitted to this hospital. The governing body was not apprised of medical errors and adverse events, and/or any actions being taken to reduce these medical errors and adverse events," the report says. "There was no indication that the (board) was apprised of medical errors and quality of care issues, and/or aware what actions, if any, were taken by the hospital to ensure the reduction of medical errors."
Along with a lack of proper review by the governing board, CMS says a "review of hospital documents revealed that there is no mechanism in place to track medical errors and adverse events, and no preventative measures implemented to reduce medical errors. This failure poses a high potential of harm to patients admitted to this hospital."
CMS also said that, while the hospital bylaws required the board to appoint members of the medical staff, five physicians were directly hired by Griffith, the interim chief medical officer and chief of service.
"These appointments were not brought up to the governing body for approval before these physicians started practicing at the hospital," according to CMS.
Many physicians on staff have been given broad, "generic" credentials that do not accurately reflect their actual certifications and specialized training, according to the report.
Dangerous 'Chemical Restraints' Given To Unknowing Patients For Staff Convenience
CMS reports a patient was admitted to Juan Luis with a diagnosis of anxiety on July 27 and staff gave the patient a dangerous anti-psychotic medication without the patient's knowledge or consent, because the patient was annoying staff by getting out of bed.
The hospital failed to ensure patients are free from chemical restraints, and failed to follow its policy for chemical restraint use, the report says. A doctor ordered the anti-anxiety drug Ativan be given intravenously although "there was no clinical indication as to why the dosage was ordered IV (intravenously) instead of orally. IV is generally used for sedation." Later that day, in addition to the Ativan, Haldol 0.5 mg was ordered. There was no indication of the need for the use of Haldol documented in the medical record, according to the report. This medication is classified as an antipsychotic used to treat acute or chronic psychosis but the patient had no history or diagnosis of schizophrenia or psychosis. The next day, the dosage was increased, "without any clinical justification," according to the report.
The only explanation for secretly adding Haldol to the inappropriately prescribed IV drip was a nurse's note that "pt continually getting OOB." (out of bed)" shortly before the Haldol was increased. "Getting OOB" is not an appropriate clinical indicator for the use of an antipsychotic," the authors of the report write.
This reporter witnessed the effects of Haldol first hand when a close acquaintance who suffered from severe schizophrenia took the drug. It limits mobility by creating severe muscle rigidity, giving patients a slow, shuffling, catatonic demeanor. Patients usually take additional drugs that are meant to reduce some of these effects, but not when it is used as a chemical restraint. It also greatly shuts down mental functions, with patients reporting that it makes them "dumber" and disinterested in anything. Over time it causes brain, liver and kidney damage. It can also help quiet the imaginary voices that torment schizophrenics and quiet the tics of Tourette Syndrome.
The hospital was told in 2013 to stop using anti-psychotics as a chemical restraint, and "although the hospital had revised their policy for restraint use" it "failed to implement their policies and to assure that medications, (antipsychotics) were not used for staff convenience (patient repeatedly getting out of bed) and were only ordered with appropriate assessments and justification for their use," according to the report.
Physical restraints were also used excessively and when there was no medical justification, according to the report.
Mislabeled Drugs
CMS reported Juan Luis' Omnicel automated medication distribution system had mislabeled medication trays which "places patients at risk for medication errors.:"
According to CMS, one label said it had Albumen, a protein, but the tray had Cipro, a powerful antibiotic. Another said Maalox but held the antibiotic Lovoflocin. Another said it had magnesium citrate, which is a laxative and a magnesium supplement, but it actually contained the antacid Zantac. One label was unreadable, ending in "xaparin" but contained the antibiotic Gentamycin. And at least four other items had labels different from their contents.
One of the un-reviewed patient-harm incidents involved an infant who received intravenous fluids on April 10, 2014, "where the antibiotic, gentamycin, may have infiltrated and caused ischemia (vascular compromise) to the right forearm and fingers. The baby … was transferred to an off island hospital to the care of a pediatric vascular surgeon," according to the CMS report.
Griffith had not returned phone calls seeking comment on these issues as of midnight Saturday.
In a press conference Friday, Griffith suggested the CMS decision was incorrect because the report covered a broader period of time than he had been informed, prior to a CMS inspection tour in July. (See Related Links Below)
"We were informed there would be a new survey only reflecting recent events," Griffith said, citing the time period he had been told. "But the report includes events from 2011 to 2014. Thus, there is no justification for decertification, therefore we will appeal this decision," he said. Griffith also said he report does not reflect the true conditions at the hospital.
However, the report primarily focuses on patient care issues in 2014; a lack of governing board review of patient harm incidents, medical certifications and hiring, and a long list other compliance issues that CMS reports were ongoing at the time of its July inspection.
Griffith has said he plans to file an appeal, disputing the decertification. "I do not believe we should have received decertification. I will have that feeling until the day I die," Griffith said Thursday.