A trove of information on births, deaths, marriages, jobs and lives of hundreds of thousands of St. Croix's residents during the Danish period is becoming available online, thanks to a decade-long project to create the St. Croix Population Database, 1734-1917.
The database, gleaned and compiled from a wide array of historical records and documents, tells the long untold stories of many of the ancestors of Crucians today and includes firsthand accounts from enslaved Crucians about their African roots, according to historian George Tyson of St. Croix, who headed up the effort as part of the St. Croix African Roots Project he directs.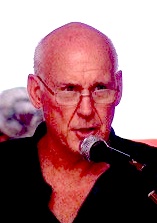 The goal of creating the database was "to promote new research and educational opportunities" and to "provide an accessible user-friendly resource for enabling Virgin Islanders, Danes and other family history researchers to discover and authenticate their ancestral and African roots," Tyson told a small but interested crowd at the University of the Virgin Islands' St. Croix campus Wednesday.
The V.I. and Caribbean Cultural Center and V.I. Social History Associates put on Tyson's lecture to showcase the new database, which Tyson said "constitutes a powerful research and educational tool that provides educators, genealogists, students and others with access to otherwise scattered and difficult to use documentation related to the history of St. Croix and its multi-ethnic, multi-racial population."
It has about 1.86 million biographical entries, with multiple pieces of information transcribed from an array of fragmented records into a single database, he said. The information is valuable to many in Denmark with historical and family ties to the territory, among others. And it is hugely valuable to families trying to trace back their African ancestry, Tyson said.
Because the records go from nearly the present all the way back to 1734, "we are talking about making it possible for thousands of families to confidently trace their ancestors back to specific slave vessels" or to other specific documentation about their earliest ancestors in the Caribbean, he said.
The database was compiled from Danish census records, which began systematically in 1841, and comprises slave lists, emancipation, immigration, tax, land, vaccination and church records. While the data is not complete, they have nearly complete lists of all those brought to St. Croix in the last years of the slave trade, Tyson said.
Most of the emancipation records have survived and one is "very complete," he said. That one details St. Croix's northwest quadrant. "Those are extraordinary because they not only have the names of those freed in 1848 but information on who they were, on their families," Tyson said. "Much of that information cannot be found elsewhere and for those with ancestors (in those locations) they are invaluable," he said.
Churches recorded a lot of valuable information on baptisms, deaths, communions and weddings, "but they did one other thing that is extraordinarily important," Tyson said. "The Moravian Church had Africans who converted say who they were and where they came from in Africa," he said.
Along with genealogical information, contained within the records are the untold personal life stories of tens of thousands of Crucians over the last several centuries, he said, relating the story of one Abraham Wilhelm of Butlers' Bay.
"From the slave list of 1794 we learn he was born enslaved on Butler Bay Sugar Plantation, with the name Abraham," Tyson said. "From an inventory of 1795 we learn his mother was named Mary Ann and she was an enslaved field worker."
Other documents tell us Wilhelm was a field laborer until 1818, but became a distiller and then a mason. Vaccination records tell us he once had smallpox. He had a child named Carita, with a woman named Anne Abrahamsen. He converted to the Catholic Church, got married, had no criminal record and was considered to have a "good" moral character. Wilhelm was emancipated in 1848, and continued to work in Butler Bay as a laborer. He passed away from a fever in 1865 in Butler Bay, where he was born and raised. Other records show Wilhelm's mother was born in Africa and sold as a slave to the owners of Estate Butler Bay from a slave ship belonging to the Royal Africa Company.
Similar stories can be told "with tens of thousands if not close to 100,000 people on this island," Tyson said.
Most of the work on the St. Croix database is complete, but there are about 200,000 more entries to verify and add. Once St. Croix is complete, they hope to produce similar databases for St. Thomas and St. John, he said.
The full collection is not yet available online, but the census data and much of the documentation can be searched for free at VISHA's website found at http://www.visharoots.org, or it can be searched for a fee at http://www.ancestry.com/virginislands.
Funding for the St. Croix African Roots Project and the population database came from the Carlsberg Foundation of Denmark, the U.S. Department of the Interior and the Solar Foundation of Denmark. VISHA has also contributed over $300,000 in goods and services to the effort.