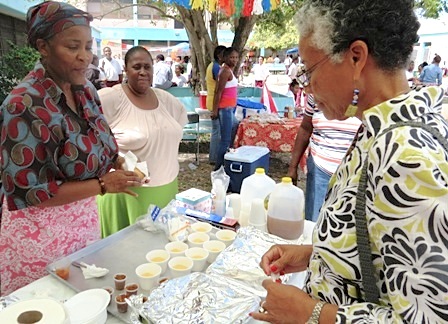 The month-long observance of V.I. History went off in a big way at the Arthur A. Richards and John H. Woodson junior high schools last week. On March 29, Arthur A. Richards Junior High School capped off a month of activities with a program entitled "Virgin Islands Pride" inspired by the song "Virgin Islands Nice" from reggae artist Pressure.
Early in the day students took to the school's stage impersonating about 15 outstanding Virgin Islanders from Liberator General Moses "Budhoe" Gottlieb to Tim Duncan, the San Antonio Spurs All Star of the National Basket Association.
Later students filed out of the school's auditorium to view displays and participate in workshops presented by staff and community members. Social studies teacher Joseph Chapman and retired teacher Joan Wattley fascinated students with an "old time" exhibit of appliances, tools and more.
Home economics teacher Mercedes Petersen had students bake and decorate cakes of different sizes and shapes for a "cake walk."
V.I. culture bearers were invited to Arthur A. Richards Jr. High to demonstrate and teach a craft. For example, Zoraida Jacobs taught the students Waree, a Ghanaian board game, and Lyra Tonge discussed Caribbean candies. Arthur Edwards Jr. held a quadrille workshop for students.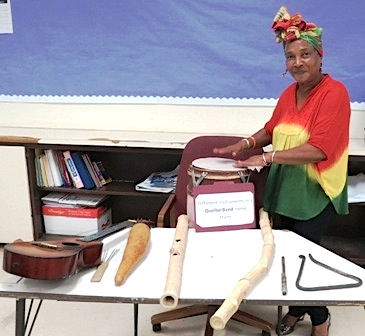 At Woodson Jr. High, staff members and students prepared and served all the favorite local dishes and treats to give parents and visitors "A Taste of Woodson." The social studies department organized Woodson's event.
Virgin Islands History Month culminating activities continue with a V.I. Cultural Extravaganza at the Claude O. Markoe Elementary School on Friday from 8:30 a.m. to 2 p.m.