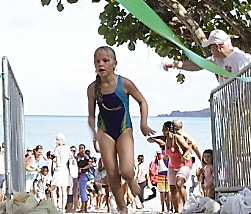 The fourth annual Rotary Sunrise Kids Triathlon is just around the corner and the race directors are still looking for volunteers.
"We have had a few of our reliable volunteers tell us they will be out of town," said Susan MacFarland-Helton, co-director of the event that brings hundreds of children, parents and volunteers to Magens Bay every spring to participate in the swim, bike, run event.
Volunteers have come to refer to the annual event as "the day of 5,000 smiles."
The Kids Triathlon was founded by St. Thomas Rotary Sunrise in 2011 as a chance for kids to learn and participate in lifelong sports and to practice good sportsmanship.
"The first year we had 100 kids," said codirector Shaun Pennington, who is currently the president of Rotary Sunrise. "Every one of them finished, despite the fact that only one had ever participated in a triathlon before."
The triathlon starts with registration at 7 a.m. April 12 at Magens Bay. The race, which kicks off with those ages 5 to 8, will begin promptly at 8 a.m.
"We expect to have an even bigger event this year," Pennington said, adding that the competition to be the school with the most participants is up for grabs.
V.I. Montessori School has won the competition every year, but rumor has it that Ulla Muller Elementary School , which came in second last year, could be a contender. And Gladys Abraham Elementary School coach Vincent Henley has said he is also in hot pursuit of the school trophy.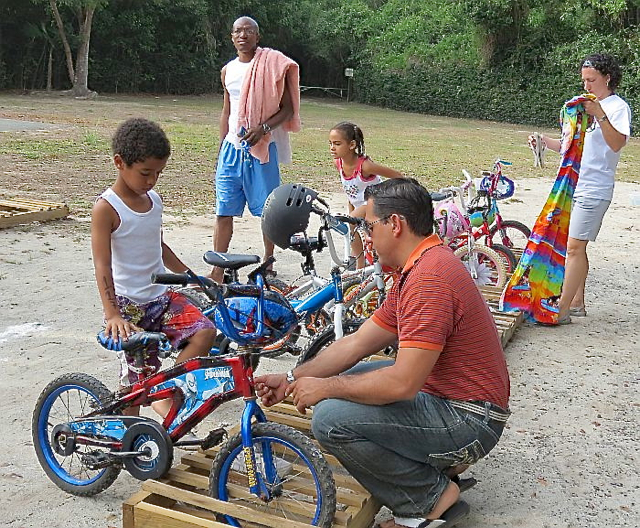 "It's anybody's guess who will win," Pennington said. But for sure everyone will have fun!
The Rotary Sunrise Kids Tri is sponsored by Scotiabank, Innovative, Tunick Insurance Choice Communications, V.I. Source, Fortress Self-Storage, The Fruit Bowl and Magens Bay Authority.
But the event could never take place without the support of the V.I. Triathlon Federation, according to MacFarland-Helton. "Especially Scott Fricks and our newest assistant race director Troy Holloway," she said.
Kids who want to participate can get registration forms at their respective schools or register the morning of the event.
If you can volunteer or if you need more information, call MacFarland-Helton at 340-776-1400 or Pennington at 340-777-8144.