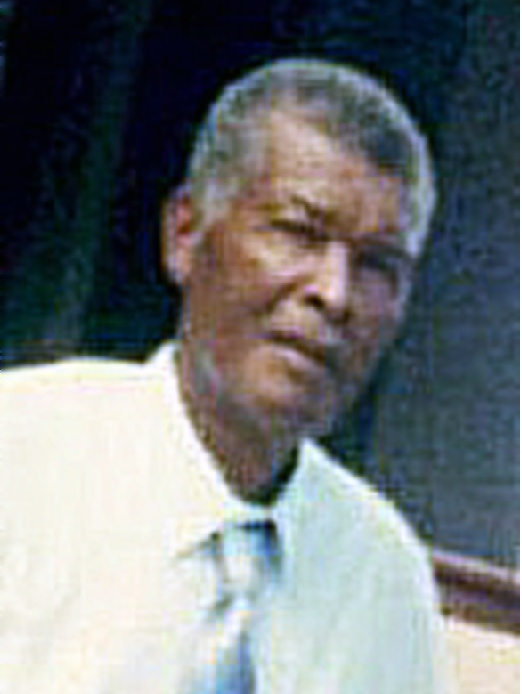 Ickford William Benjamin, also known as "Snooks," of Estate Glynn died on Sunday, March 23, at his residence. He was 85 years old.
He is survived by his wife, Nellerine Benjamin; children: Gwen 'Hyacinth" Phillips, Patrick Roberts, Sonia Benjamin, Ickford "Ricky" Benjamin, Esther "Donna" Ferrol, Rupert "Connie" Benjamin and Breneld Phillips; stepchildren: Eugene Adams-Williams, and Albert, Renee, Morris, Fitzroy, Claudette and Glenford Adams; grandchildren: Hanifah and Hacina Hendricks, Jamila Roberts, Dianna Ferrol, Erasto "Kemba" Forde, Lashay and Hyacient Benjamin, Genesis and Demiri Williams, and Nigel Benjamin; great grandchildren: Diante Brooks and Giovanni Forde; sister, Arah "Junie" Armstrong; and brother, Gladwyn Tittle.
He is also survived by cousins: Lyda Clifton and Wendy Joseph; special friends: Dr. Garcia, Edmund Anthony, Charles Anthony, Caster Hughes, Franklyn Richards and family, Doris Bastian, Dariah, Jean Small, Dolores Esdaile, Yolanda Robles and family, Eulander Carr and family, Mildred Williams, Christy King and family, Tyeisha Ballantine, Valderine Venner, Mona and family, Sonia Leonard, Jeanie Figueroa, Eslie Williams, Basil Joseph and family, Joe Carr, Agnes Burton, Clydie and Scarvelle Brooks, Patrick Walters and family, Luz Nieves, and the nurses of La Paz and Continuum Care; as well as other relatives and friends too numerous to mention.
The viewing will take place at 9 a.m. followed by a funeral service at 10 a.m. on Friday, April 4, at Friedensfeld Moravian Church. Interment will take place at Kingshill Cemetery.
All arrangements are by James Memorial Funeral Home Inc.