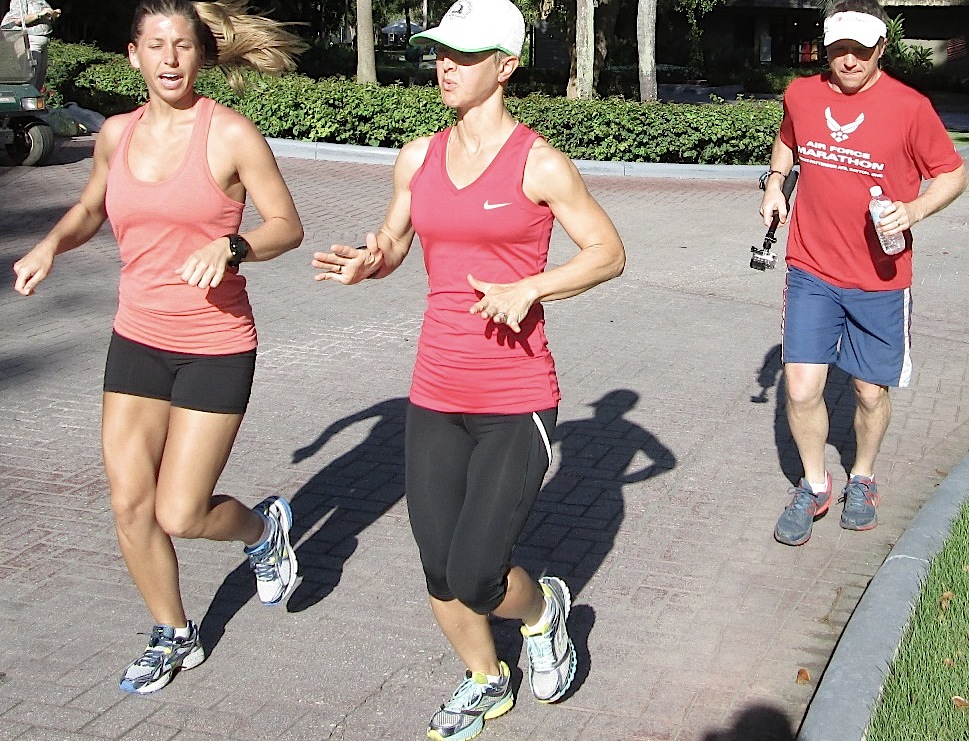 With the Westin St. John Resort and Villas' director of fun, Ben Cox, leading the way in a fluorescent green T-shirt, about 30 resort guests and staff hit the roads around the Westin on Wednesday for a 2.2-mile fun run. The event kicked off the Westin's wellness campaign.
"Watch out for potholes," Cox advised.
St. Thomas boxer Julius Jackson was on hand to provide celebrity support. He was first across the finish back at the hotel, with Cox right behind him.
The runners and walkers all had various reasons for participating.
"I wanted to show some team spirit," Westin front desk manager Carlos Rodriquez said as he waited for the run to begin.
Westin's manager Mike Ryan was ready to go. Wearing his running togs and a pair of blue New Balance running shoes like those the Westin loans to guests so they don't have to pack them, Ryan said he walks the course five early mornings a week.
"It's my favorite time of the day," he said.
The Westin's recreation direction, Matt Ellis, also was on hand in those blue New Balance running shoes.
"We'll be with you the whole way," he told the runners and walkers gathered in the hotel lobby for the run to start.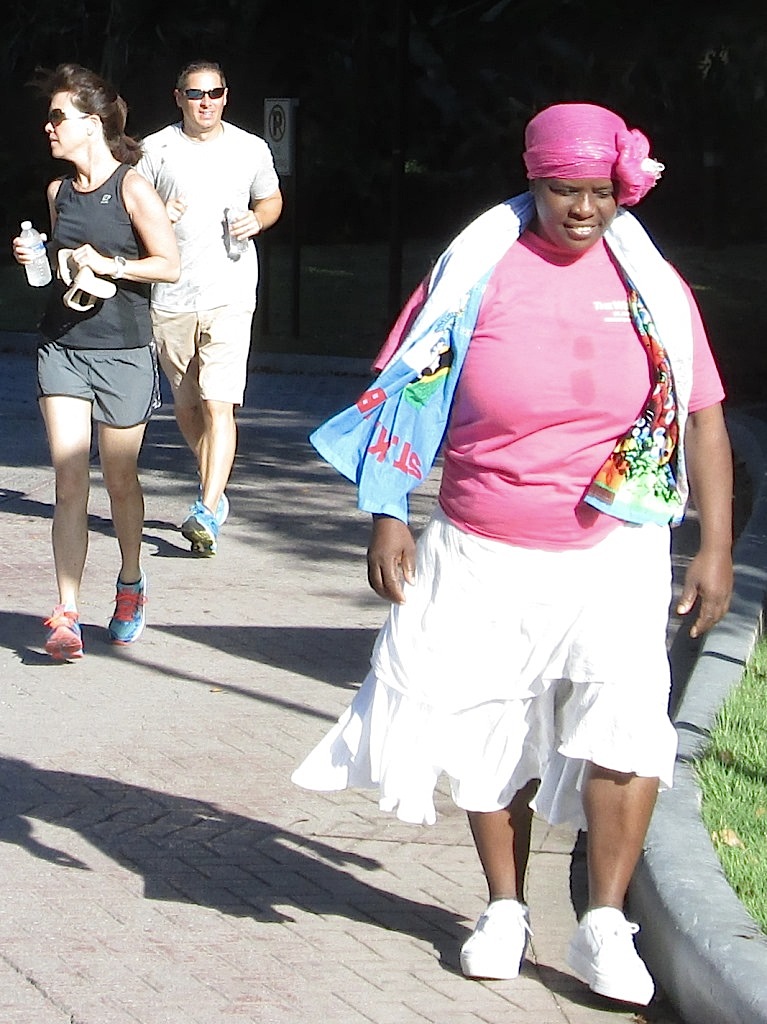 Dorcas Alexander, who works in the Westin kitchen, was full of enthusiasm for the walk.
"I want to be part of it and it's very good exercise," she said.
While many of the participants were just out to get some exercise, others had goals in mind. Kelsey Faust of Racine, Wis., said she was in training for a half marathon. Faust said she and her parents had spent time on their vacation hiking and snorkeling, and now that she's familiar with a running course option, she plans to run it every day.
"I can get a good feel for the distance," she said.
Ray Grimm of Scottsdale, Ariz., said he runs regularly at home. "I like to run. It makes me feel better and relieves stress."
Grimm said while it can get up to 120 degrees in Scottsdale, the heat doesn't bother him when he runs in the afternoon. However, he said he prefers to run in the morning.
Kate Chinlund and her husband, Chad, of Coal Valley, Ill., run frequently at home. She said she was pleased to find an opportunity while on vacation.
The participants ended the run with a healthy breakfast.
The run is part of the global launch of the Westin Well-being Movement, a campaign designed to enhance the well-being of guests and Westin staff around the world. The yearlong initiative, a $15 million campaign, will introduce a string of innovative partnerships and programs across Westin's six brand pillars: Sleep Well, Eat Well, Move Well, Feel Well, Work Well and Play Well.