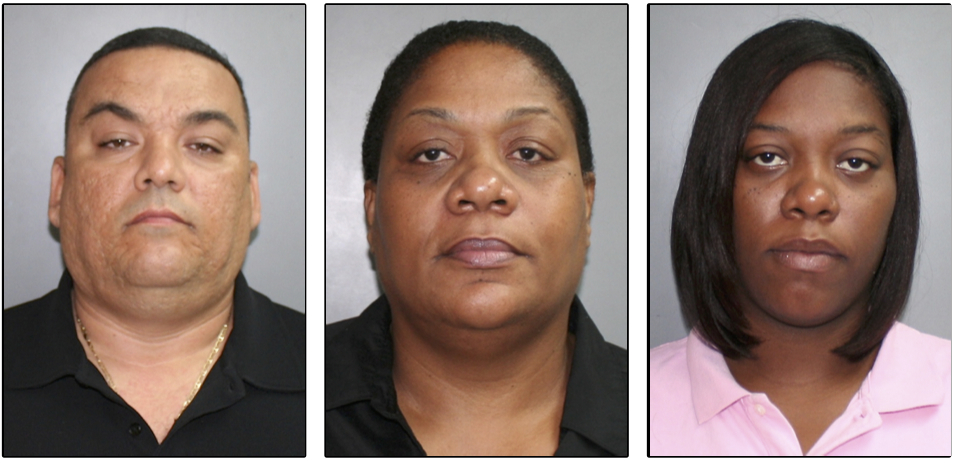 Two Virgin Islands Police sergeants and a relative were arrested early Friday and charged with embezzlement, according to Police Public Information Officer Melody Rames.
At 6 a.m. Friday the Special Investigations Division of the V.I. Department of Justice arrested Sgt. Freddy Ortiz Jr., Sgt. Lesley Hachett, and Hatchett's daughter, Elisa Carmona.
The investigators were acting on a warrant charging the three with obtaining money by false pretenses, embezzlement by fiduciary and conspiracy, according to Rames. No additional information on the circumstances of the alleged crime were available.
The three were advised of their rights in Superior Court and released on their own recognizance.