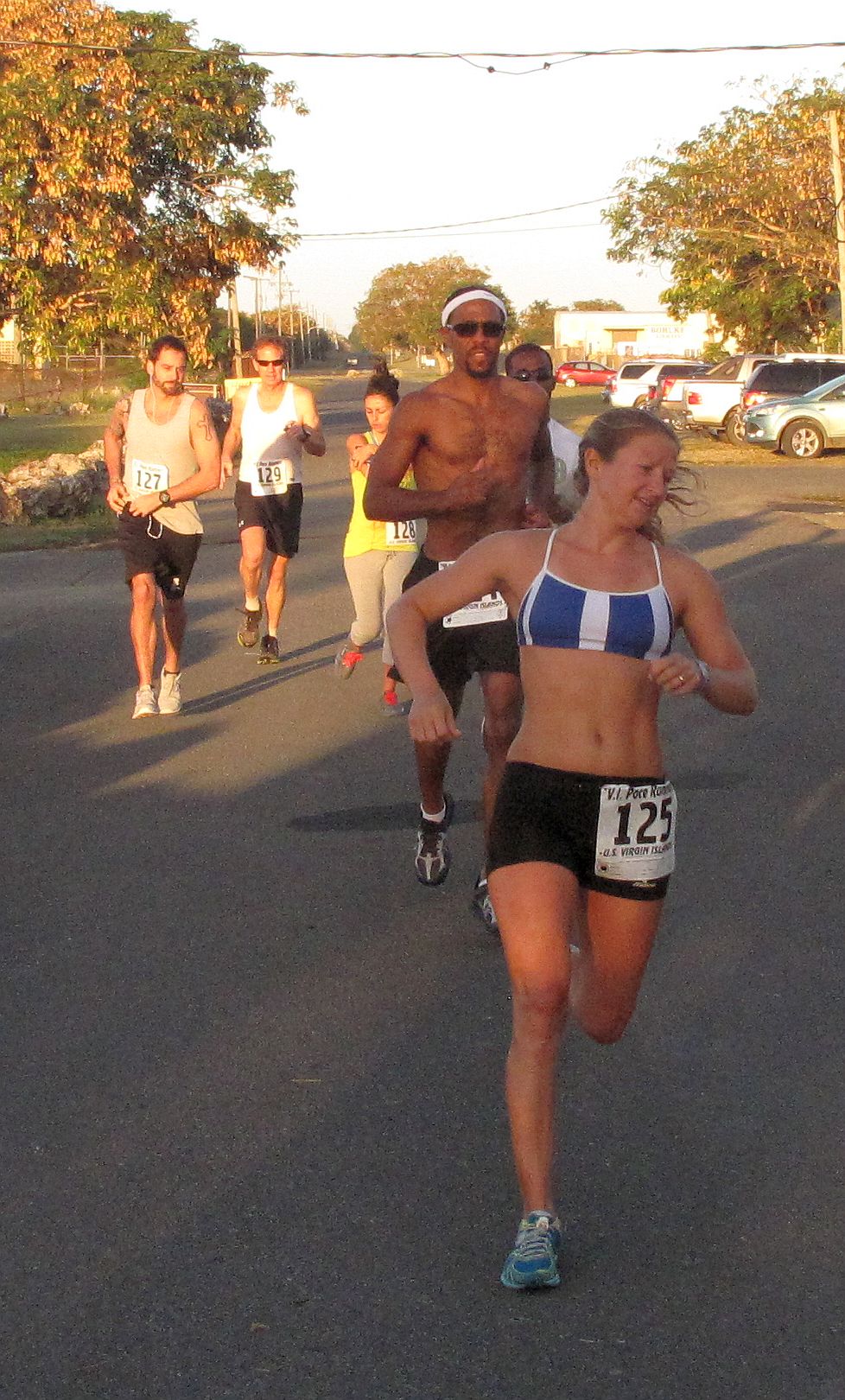 Bridget Klein continued her success in St. Croix road races with a win in the annual Flight 64 4-Mile that was held Sunday morning on Route No. 64 at the Henry Rohlsen International Airport. She took the lead from the start and was shadowed by ever-improving Randall Nielsen. Both would clock right at 6 minutes for the first mile only to have Klein maintain the pace for the closing mile to win the race with a time of 25:05, according to a press release from the V.I.¬¬¬Pace Runners. Ivan Espinosa finished strong for second place with a time of 27:49; Nielsen took third in 28:51; Patrick Kralik was fourth in 29:30; John Harper was fifth in 33:22; Corinne Farinola was sixth in 35:16.
Klein is undefeated in V.I.Pace Runners races with victories in the St. Croix International Marathon, the Cane Bay 5-Mile Jingle Bell Run, the Toast-to-The Captain 8.4-Mile and the Flight 64 4-Mile. She is the overall winner in the Toast-to-The Captain and the Flight 64.
The next event on the V.I.Pace Runners calendar is the 13th UVI/Queen Mary Highway 5K Run/Walk scheduled for 6 a.m. on Friday, March 28. This event will start at the Sunshine Mall in Frederiksted on Queen Mary Highway and end at the University of the Virgin Islands, St. Croix.
For information, logon to: http://virginislandspace.org, e-mail: wallacewilliams@msn.com or call 643-2557.