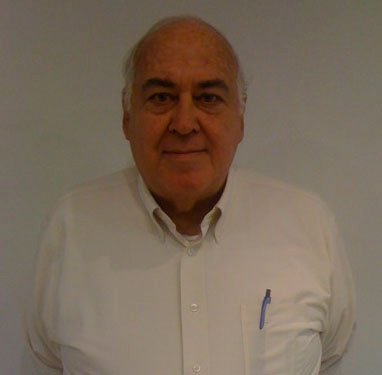 Alfredo E. Figueredo (1949–2013), archaeologist, teacher and poet, died this past Nov. 24 in Miami, Florida. He was 64 years of age.
Alfredo was born on April 10, 1949, in Victoria de las Tunas, Cuba, second of four children. He went to live in the United States with his parents on Nov. 18, 1959, at the age of ten.
In 1970, he entered The State University of New York where he studied culture, language and literature. He took a Bachelor of Arts with Honors in Archaeology from Queens College. In 1976, he received a master's degree from the University of Connecticut at Storrs, in part, for undertaking the study of the Indians of South America.
Concerning his academic work, in 1971 and 1972, he was a reader in the Department of Anthropology at Queens College, and in 1972 to 1975, he assumed the directorship of the British Virgin Islands Archaeological Survey. At that same time, he served as the curator/archaeologist of the Virgin Islands Museum on St. Thomas. In 1975, he was selected for the post of Virgin Islands territorial archaeologist.
Figueredo enrolled at the University of Massachusetts from 1977 to 1979, where he completed all the residency requirements for a doctorate in archaeology. As fate would have it, he did not complete the degree.
In 1980, he returned to St. Croix, V.I., and took a position as adjunct professor of history, anthropology and philosophy at the Golden Grove Campus of the University of the Virgin Islands — a position he held until 1994.
During that same period, 1983–86, he founded his own consulting firm, The Archaeological Survey and Historic Restoration, followed in 1986–1988 by Cultural Resources. Of both of these he served as president and general manager, producing multiple unpublished site surveys.
At this same time, he was active in a number of academic and cultural activities on the island. He was a founding member of the V.I. Archaeological Society and an active contributor to the society's journal. He was also an important member of the Society of V.I. Historians. And not least, he was an active member of the Collage Literary Group from 1988 until 1994, contributing regularly to its publications.
In 1994, after a stint of teaching at St. Joseph's High School, he moved to Miami, where he took a job as an adjunct lecturer of English at Florida International University from 1995 to 1997. Over the next ten years he worked as a translator and struggled against declining health; consequently, his writing and academic productivity fell off.
In 2009, he made a valiant effort to reclaim his health and his passion for scholarship. He began to attend once again some learned congresses and meetings, such as the International Association of Caribbean Archaeology, at which he delivered lectures and papers. But his efforts were short-lived.
Figueredo was an excellent poet, writing in both Spanish and English. He wrote and edited for the St. Croix Collage group for several years. He published in a number of first-rate poetry journals, and he produced two memorable volumes of his own poetry: "Jalones" and "The Colors of a Clown: Selected Poems, 1974–1990."
His talents as a linguist should not be overlooked. He was bilingual in Spanish and English. Very early in life he learned Latin and Greek and knew well the literatures of those two classical languages. In addition, he worked readily in French, Portuguese, Italian and German.
His publications number in the dozens and are far too numerous to list here. He specialized in the early Amerindian and European contact period, as well as in archaeological site surveys in the V.I. In addition, he was a member of a number of organizations, most notably The Virgin Islands Archaeological Society, The Society of Virgin Islands Historians, The Royal Anthropological Institute, Island Resources Foundation (previous) and others.
In 2013, his health deteriorated drastically and the several projects that he was fostering (e.g. "The Indigenous Indians of The Virgin Islands") were never completed. His papers and publications are scattered in several private collections and in a number of libraries, namely in the University of the Virgin Islands Collection, St. Croix Campus; the Whim Research Library; and the St. Thomas Library.
Most of all, Alfredo will be remembered by his many friends and admirers for his formidable intellect, his broad knowledge of just about everything, and his insatiable thirst for learning. His passing will leave gaping spaces in the lives of many.