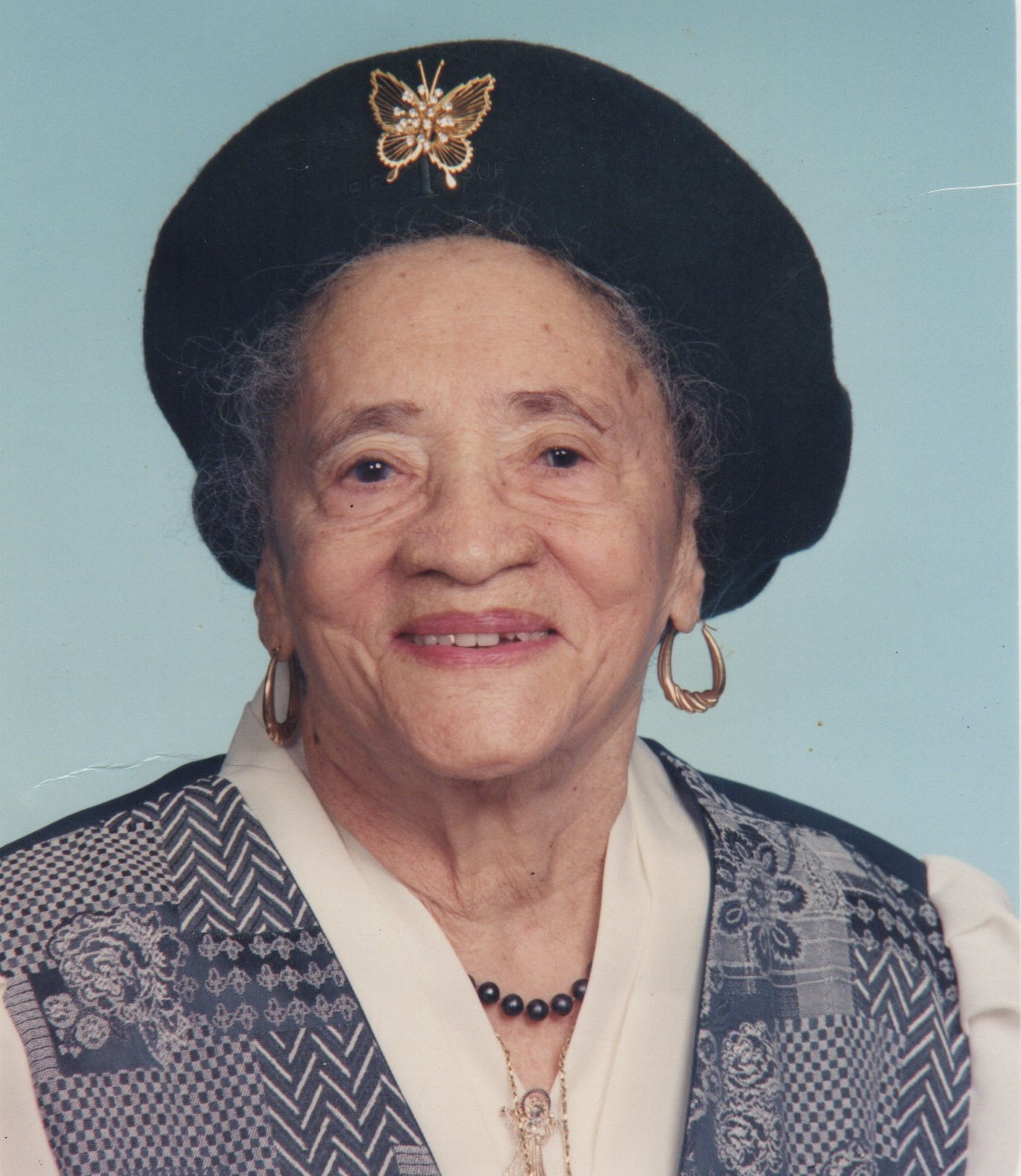 Edna Marjorie Thomas Petersen of Estate St. George died on Dec. 29 at her residence.
She is preceded in death by her mother, Lillian Thomas; spouse, Pierpont Petersen; brother, Elton Thomas; sister, Muriel T. Robinson; daughters: Lorraine P. Spencer, Deloise P. Patrick and Sheryl D. Petersen; and great-grandson, Marius Sibilly.
She is survived by her daughters: Jeanette P. Robinson, Florette P. Augenstein, Marion Y. Petersen and Cedelle P. Christopher; and sons: Lawrence Petersen, Delroy Petersen and Claude Petersen.
She is also survived by her grandchildren: Lisandra Petersen, Lawrence Petersen, John Kincaid, Renee Francis, Franklin Kincaid, Jack Kincaid, Anthony Lang, Sherrilyn Petersen, Darleen Petersen, Kareem Petersen, Rashida Petersen, Diane Russell, Nicholas DeChabert, Jerome Buntin,II, Raphael Brathwaite, Patricia B. Gates, Faith Robinson, Jurgen Augenstein, Sonja A. Arrendell, Angelo Encarnacion, Adelisa Rawlins, Arthur Petersen, Wayne McFarlane, Beverly McFarlane, Harim Smith, Amobi Christopher, Kaivailya Christopher-Amedee, Salaama C. Holder and Makera Christopher.
Other survivors include 20 great-grandchildren; two great-great grandchildren; nieces: Laurilei Robinson and Michelle Robinson; nephew, Christopher Thomas; aunt, Ethlyn N. Thomas (age 103); daughter-in-law, Rita Wilson Petersen; sons-in-law: Carl Christopher and Andy Spencer; sister-in-law, Marion P. Ford; special cousin, Marilyn Moorehead Martin; special friend: Eileen Lewis; cousins, relatives and friends: the Thomas family, Letsome family, Burke family, de la Motta family, Cuff family, Petersen family, Jerome Buntin, the staff of La Paz Hospice Inc. (especially caregiver Joan Melville), Jozette Mathews, Carol Azilee and members of Lord God of Sabaoth Lutheran Church; as well as other relatives and friends too numerous to mention.
A viewing will take place at 10 a.m. followed by a funeral service at 11 a.m. on Friday, Jan. 24, at Lord God of Sabaoth Lutheran Church. Interment will be at Christiansted Cemetery.
All arrangements are by James Memorial Funeral Home Inc.