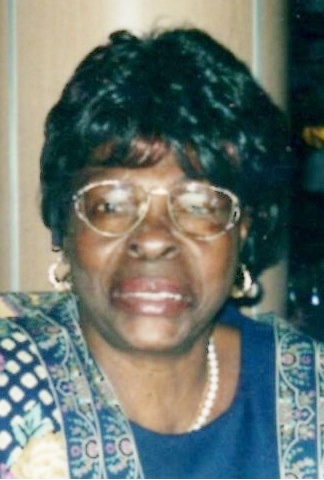 Eunice Nancy Benjamin of Smithfield died on Dec. 25 in New York. She was 78 years old.
She was preceded in death by her sister, Concy Anthony; and brother-in-law, George Arnold.
She is survived by her husband, David Benjamin; daughter, Jacqueline A. Tomlinson; sons: Morris I. "King Generic" Benjamin and Asment M. Benjamin; grandchildren: Renicia, Rhonda, Morris Jr., Lionel, Latoya, Leah, Keisha, Alengta, Asment, Abena, Dulani, Deon, Vindenjea, Denworth Samuel and Jenba Tomlinson; great-grandchildren: Nasson, Keyon, Takyrah, Tikoy, Jahir (NJ), Jayden, Kiarh, Emani and Chance; sisters: Lucinda (Anu.) and Colleen (Fla.); and brothers: William "Blam" (Anu.) and Eldean (Anu.).
She is also survived by great aunt, Gwendolyn Tonge; daughters-in-law: Leila A. Benjamin and Brendalie J. Benjamin (N.Y.); son-in-law, Clifton Tomlinson; brothers-in-law: Alpheous (U.K.), Ralph (U.K.), Jerome (Fla.), Tyrone (Anu), Roger (Fla.), Franklin and Dennis; sisters-in-law: Ovilda, Geraldine, Evelyn (Anu.), Virginia "Virgie" (Anu); cousins: the Anthony, Parker, Joseph, Boatswain, Ephraim, Tonge, Dovers and Benjamin families; special friends: the Jones family, Heyliger family, Mrs. Daley; and many other cousins, friends and relatives too numerous to mention.
There will be a viewing held at 9 a.m. and a funeral service at 10 a.m. on Friday, Jan. 17, at Faith Moravian Church, 302 Barron Spot. Interment will follow at Kingshill Cemetery.
Professional Funeral Services are entrusted to James Memorial Funeral Home Inc.
Located at 6 AA La Grande Princesse, Christiansted; Telephone: 718-8663/Fax: 718-8661.