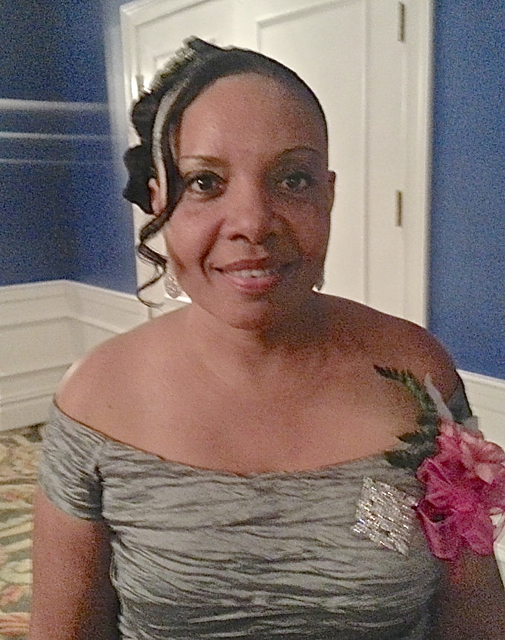 Leslie Harris still can't believe she was chosen by Schneider Regional Medical Center as its Exceptional Leader of the Year.
"I'm not one to be out in front. It's really just sinking in," Harris said. "I was just thinking 'Wow. This is great.'"
Harris was one of seven honorees to be presented awards at the hospital's 18th annual Winter Wonderland Employee Recognition Christmas Ball Saturday night. Harris is a clinical care coordinator. She's been a hospital employee for 21 years.
The Schneider Regional Medical Center, Charlotte Kimelman Cancer Institute and Myrah Keating Smith Community Health Center honored exceptional health care providers. Schneider also named its nurse, director and physician of the year. Doctors, nurses, hospital executives and staff gathered at the Sugar Bay Resort and Spa for the event at 8 p.m.
Julian Magras, chairman of the event committee, said the event is special for both the recipients and their fellow workers.
"Tonight is a special opportunity for employees to pick colleagues they feel are special to the organization," Magras said.
Magras said the $35,000 to $45,000 required to put on the annual event is entirely provided by donations from sponsors, vendors and other members of the community. The committee uses the funds to book the hotel, pay for catering and to pay popular band Cool Session Brass to play after the presentation of the honorees. It costs $2,500 to book Cool Session Brass, Magras said, a charge picked up by hospital doctors.
"Best band on the island," Magras said.
Preparation for the event takes six to eight months, according to Magras. The committee recruits potential sponsors and solicits donations.
Shirley Ledee had an interesting response when she was notified she'd won the Nurse of the Year award.
"Really?" Ledee said. "I don't like a lot of attention. But I'm pleased to be recognized."
Ledee shared the award with co-winner Vernester Cyrille-Hodge. Ledee works in the Gastrointestinal Laboratory/Post-Anesthesia Care Unit while covering the Pre-Admission testing unit. She's been a hospital employee for 27 years. Cyrille-Hodge, a native of St. Lucia but raised on St. Croix, has been an employee of Schneider since 1995. She works the night shift on the pediatric unit.
Luis Amaro was named Physician of the Year. Amaro was president of the Schneider medical staff in 2011 and started his own private practice, Comprehensive Primary Care Specialists.
Pamela Smith was named Employee of the Year for the Myrah Keating Smith Community Health Center. Smith cooks and serves staff, patients and guests at Myrah Keating were she's been employed for almost 20 years.
Samantha Odlum was named Employee of the Year for the Charlotte Kimelman Cancer Institute. Odlum, who recently graduated from the Massac School of Nursing as a licensed practical nurse, provides assistance to the Radiation Oncology staff.
LeRue Browne was named Employee of the Year for Roy Lester Schneider Hospital. Browne, a Miami native, is a supply distribution manager and oversees the storeroom, warehouse and receiving and distribution operations.
Normally the event draws 500 to 550 people but this year it drew more than 600 attendees, Magras said.
Each honoree received a plaque and a gift bag supplied by their respective staffs and co-workers.
During the year, an Employee of the Month is chosen each month and that pool of employees qualifies for consideration for the annual awards. But employees can also choose any employee they feel qualifies for the annual awards.
Employees fill out a questionnaire that weighs attendance, performance and years of service, Magras said. Employees are polled and the winner is chosen based on the results.
Ledee and Harris, both St. Thomas natives, said they were told of their awards through the hospital rumor mill but then notified formally by letter a month ago.
Harris' advice to those entering into the medical field is simple.
"Work with pride. Be patient," Harris said.