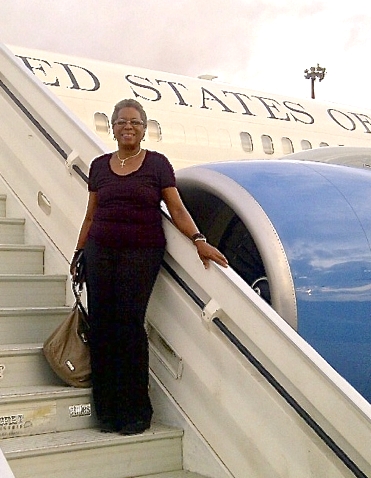 Delegate Donna M. Christensen was in Johannesburg, South Africa, on Tuesday as a member of the official Congressional Delegation attending the memorial services for Nelson Mandela.
Christensen was part of the 21-member Congressional Black Caucus delegation, which is a part of the larger delegation led by Congressman Aaron Schock of Illinois.
Christensen said she was pleased to represent the U.S. Virgin Islands at the event, knowing that the people of the territory admire Mandela's life, legacy, struggle and place in history as a man of justice and peace, according to a release from the delegate's office.
Upon learning Mandela had died Dec. 5, Christensen remembered meeting him twice and said she considered being in his presence a highlight of her life.
She met Mandela on his last visit to the United States in 2005 when he visited the Congressional Black Caucus to thank them for their work to end apartheid, for their support of South Africa, and in recognition of efforts to advance freedom and justice in the United States and around the world.
"I was especially proud that I was on the Homeland Security Committee at the time and a part of the effort to have his name removed from the terror watch list," Christensen reflected, "an official acknowledgement by our country of his true role in the history of the world."
Christensen will update details of her trip on Facebook and Twitter: https://www.facebook.com/pages/Congresswoman-Donna-M-Christensen/138013351189 or //twitter.com/DelegateDonna.