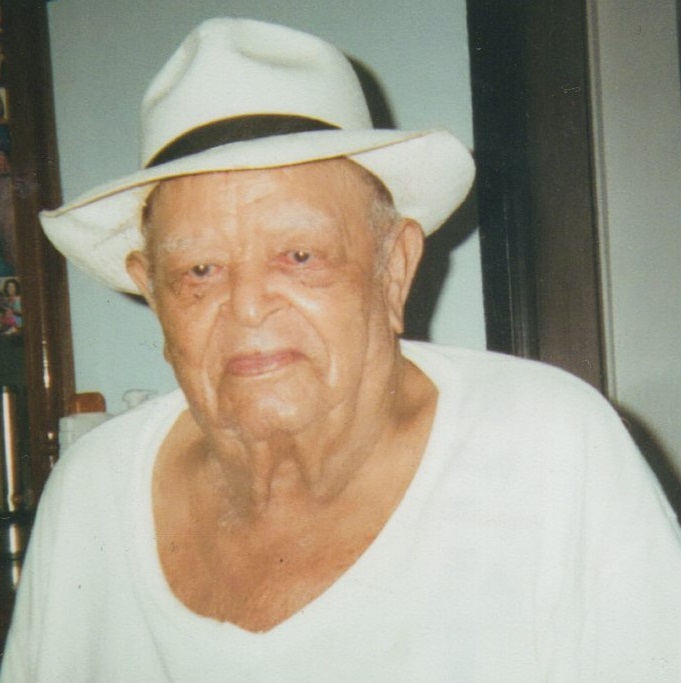 Antolino Guadalupe, also known as "Capin," of Tan-Tan Terrace died on Dec.7 at his residence. He was 99 years old.
He is survived by his daughters: Luz Maria, Rosalia, Margarita, Carmen, Matilda and Christina; stepdaughters: Maria Amparo, Matilda and Christina; sons: Domingo, Esteban, Antonio, Carmelo, Angel and Arturo; stepson, Miguel Lebron; grandchildren: Ana Iris, Naydia, Esteban Jr., Antolino, Edwardo, Miosotie, Edwin, Vilmarie, Maria Anita, Hiram Luis, Airamzul, Isabel, Brenda Lee, Pedro Juan, Carlos Juan, Daisy, Lucy, Awilda, Rebbeca, Domingo Jr., Juan Carlos, Maria Luz, Candis, Marjorie, Angel Jr., Miguel, Brenda, Sherrise, Monica, Yazmeth, Anthony, Natasha, Arturo Jr., Carmencita, Antonio Jomar, Antonia, Ismael, Carmelo Jr. and Abraham; 53 great-grandchildren; seven great-great grandchildren; daughters-in-law: Rosa America, Elizabeth, Sylvia, Margarita and Andre-Etien; sons-in-law: Radames, Luis and Pedro Estien; special friends: Carmen Miray and Chelo Nieves; and other relatives and friends too numerous to mention.
There will be a first viewing from 5-7 p.m. on Monday, Dec. 16, at James Memorial Funeral Home.
A second viewing will be held at 10 a.m. followed by a funeral service at 11 a.m. on Tuesday, Dec. 17, at the Iglesia Hermanos Unidos En Cristo Zion, Estate Castle Coakley. Interment will be at Kingshill Cemetery.
All arrangements are by James Memorial Funeral Home Inc.