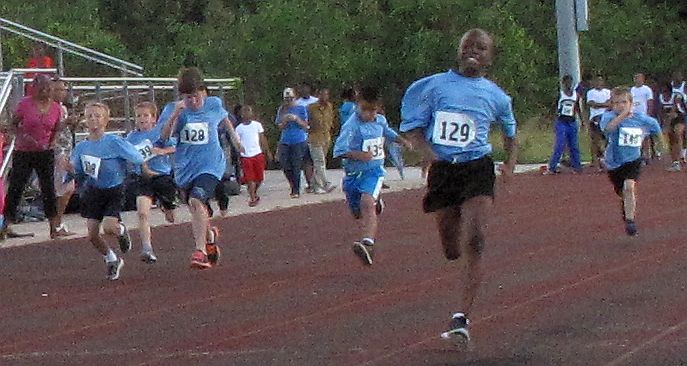 The first Virgin Islands Track and Field Federation (VITFF) development meet of the year was held at the St. Croix Educational Complex High School track on Friday afternoon.
The participants represented were The Hounds & Foxes Track Club, Freewill Baptist and The St. Croix Track Club. It was the first track meet after the October/November cross-country season, and the athletes, from all appearances, appear ready to go for qualifying marks for several very important championships coming in 2014 including: the Youth Olympic Games, The IAAF World Junior Championships, CARIFTA, among others.
Meet records in the competition were set by Karen Dascent and Layla Browne; age-group records were set by Deanna Roumo, M. Gilbert Scotland and Mikaela Smith.
A number of V.I. National Youth track and field team members have earned V.I. Olympic Committee Training Grants based upon their performances in 2013 (qualifying for the IAAF World Youth Championships) and/or shown outstanding performances. They will be joining other clubs, schools and national teams in an effort to meet qualifying marks for those championships mentioned.
Athletes are urged to register with the VITFF to establish eligibility to compete for the Virgin Islands by logging on to: http://virginislandstrackandfield.org.
For information, e-mail isv@mf.iaaf.org, wallacewilliams@msn.com or call 643-2557.