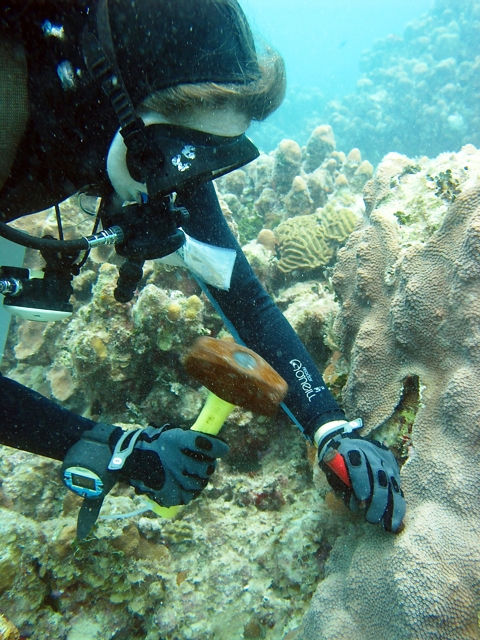 Researchers studying white plague, a threat to the territory's coral reefs, believe the disease is passed by a virus, rather than a bacterial pathogen as earlier thought.
Results of investigations of the cause of coral diseases in the territory's waters, led by Marilyn Brandt of the University of the Virgin Islands, have been published in PLOS ONE, an international, peer-reviewed, open-access, online publication and in the International Society for Microbial Ecology Journal.
Collaborating with Brandt on the study were Tyler Smith of UVI, Rebecca Vega-Thurber of Oregon State University and Oregon State doctoral student Nitzan Soffer.
"The research suggests that white plague disease is associated with and may be caused by viruses," Brandt said in a UVI news release. "This is the first study of its kind that has identified viruses as a potential coral pathogen."
The research also showed the disease was triggered by contact of living coral tissue with sand and sediment after Hurricane Earl on Aug. 30, 2010, Brandt said.
That, Brandt hopes, is a step toward achieving her overall goal: "to try to understand the disease so that we can better manage it or even prevent it."
Brandt first encountered white plague on a dive trip to the Cayman Islands in 1999.
"It's been a topic of my primary research since my undergrad days," she said. "It was devastating to watch your favorite dive site just being destroyed because of this disease that we didn't know anything about."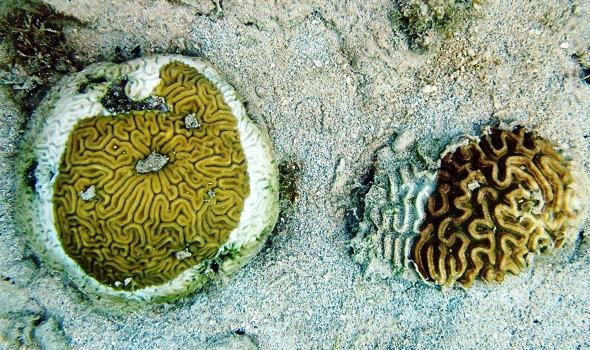 White plague disease is known to affect more than 30 species of coral and was responsible for killing large amounts of coral after a warming event hit the territory in 2005, Brandt said. In the 1990s, the disease was originally thought to be associated with a bacterial pathogen, but "conflicting results from more recent studies, like ours, suggest that the causal agent may be more complex than originally thought."
Brandt said that understanding how the disease affects a small-scale location, such as the research site in Brewer's Bay, will provide important information for researchers throughout the Caribbean.
She said Virgin Islanders should be as concerned as she is about the plight of coral. "Corals provide the habitat. They are the ecosystem engineers for all the coral reefs which produce the things we like – like fish and conch and lobster," she said. "If the corals die and crumble away you don't have that."