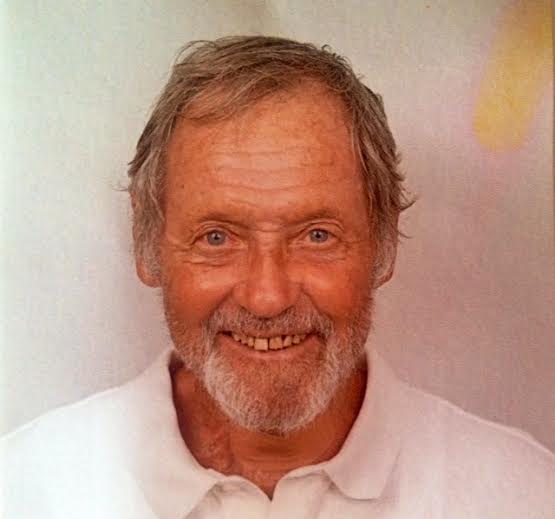 The family of George Edward Thomas, 79, is saddened to announce his passing at his home in Salt River on Nov. 29. He is preceded in death by his parents: Naomi and Henry Thomas, and his sister, Judith.
A long-time resident of St. Croix, he leaves behind his wife, Lin, of 40 years and his handsome son and three beautiful daughters: Cameron and his wife Katey; daughters: Tara Meek and her husband Jonathan, Kari and Robin; and his eight grandchildren: Bria, Madison, Claire, Masse, Devante, Lucas, Ryder and Kahlel.
Born in Wilkes-Barre, Penn., the son of an Army colonel, George travelled to and lived in many exotic places. He attended the University of Hawaii and subsequently graduated from Georgetown University with a degree in Foreign Service. He served in the Army as Military Police for three years. During this time, he lived in Okinawa, Japan, where he fell in love with Oriental art and culture. He settled on St. Croix in the 60s where he built an oriental-style home overlooking Salt River Bay, designed by his father-in-law, John Randal McDonald. Here he began his career in hotel management. He was the general manager of The Buccaneer Hotel for 14 years; he also managed Gentle Winds, St. Croix by the Sea Hotel and Queens Quarter Hotel. He worked and retired from HOVIC/Hovensa after 20 years. Throughout his lifetime, he was active in many community groups such as The St. Croix Hotel Association, The Landmark Society, Island Center and St. George Village Botanical Gardens.
George was a 13-year cancer survivor, and those who knew him knew he was Superman. He battled every adversity that came his way with style and grace. No one will ever say George's spirit was dampened. He made people laugh with his witty rhetoric and will always be remembered for the twinkle in his ocean-blue eyes. George was truly blessed and everyone who met him knew he was something special. He loved his family; he loved his island; and he loved life.
In lieu of flowers, the family requests that donations be made to the St. George Village Botanical Gardens at 127 Estate St. George, Frederiksted, St. Croix 00840 or the National Park Service for Salt River Bay Project at 2100 Church Street No. 100, Christiansted, St. Croix 00820.
Please join the family in remembering George throughout this holiday season. A celebration of his life will be held in early 2014. Details will be provided at a later date.