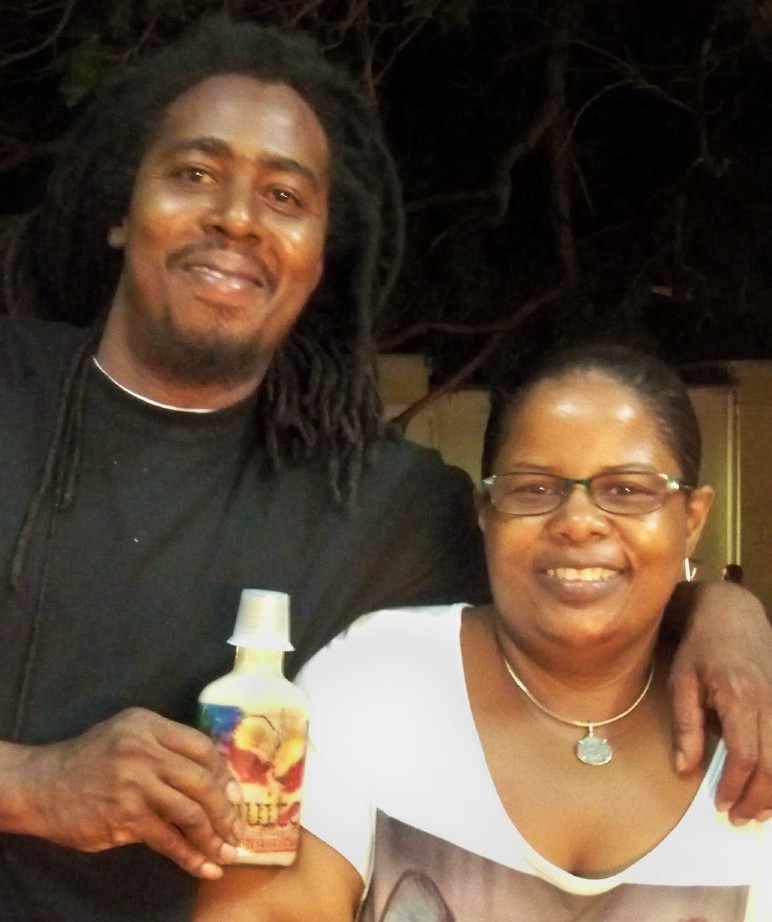 Early shoppers in the Crucian Christmasted Jump Up on Black Friday had a peaceful experience. There wasn't a lot of traffic, no long checkout lines and there was ample parking.
The evening was a different story, however. Parking was at a premium, the streets were crowded with pedestrians and there were lines everywhere.
The organizers of Crucian Christmasted Jump Up wanted to make the annual jump up a little different this year, adding new experiences to attract people to town on Friday and the rest of high season.
There were sales, specials and savings offered all day in the newly issued Jump Up Discount Passport. For a change, merchants opened their doors at 10 a.m. and stayed open until 10 p.m. It was billed as a day-long jump up.
Local resident Rokeyah Connor said she was happy they had an all day jump up. She said she doesn't like to be out late at night and she found it relaxing shopping in town early without the crowd.
"I picked up a shirt at Riddims I've been looking at and wanting," Connor said.
Susan Wall and Nina York, Christiansted Restaurant and Retail Association members, organized the passport project to attract people to town. The passports are only available at jump ups.
Sue Victor, owner of Cache of the Day, said the passport is a good incentive to get people to come back to town to shop. If the book is stamped on jump up night, the offer is valid until the next jump up.
Tom and Katie Bukofzer from the Bronx, N.Y., said they loved the relaxed shopping early in the day. The Bukofzers have a time share at Hotel on the Cay and they have been to St. Croix 35 times. They said they were planning to return to the jump up that evening.
The vendors market is in a new location this year, now in the Christian "Shan" Hendricks Market instead of on the streets.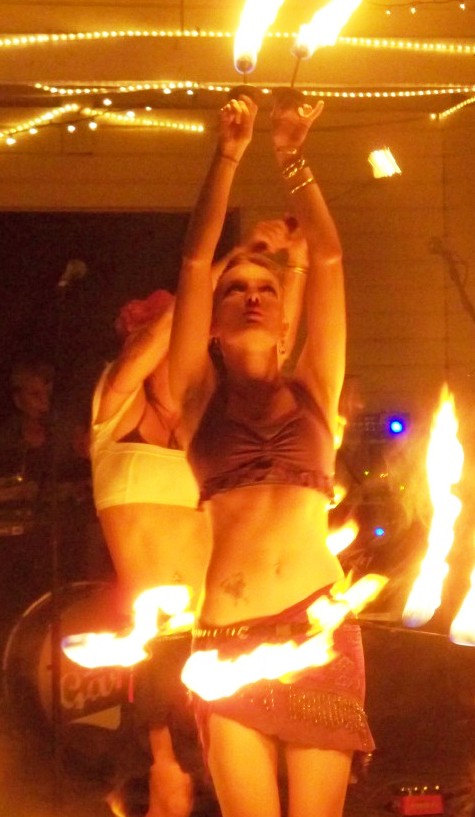 On Friday night around a dozen vendors sold everything from trinkets to roti and coquito. The vendors said they liked it better in the streets and the shop owners think the market is better.
The new boardwalk appears sturdy and ready to withstand the sea, surge and crowds at events like jump ups and the boat parade.
Jackie Francis, in sales at Caribbean Sea Adventures, said she has watched the rebuilding of the boardwalk from her vantage point right on a corner. "The guys did a wonderful job," Francis said. "They worked really hard too, so it would be finished before Jump Up."
The annual evening jump up included, for the first time, a tramp organized by the Gentlemen of Jones.
People "tramped" from the library on King Street to Hospital Street and then on to Company Street and down Queen Cross to Strand Street, going past all the stores taking part in the discount passport.
Over by the Comanche Mill, Kiki and the Flaming Gypsies got a lot of attention from a large crowd with their fire dancing.
Chris Koers, local resident, said the fire dancers were excellent. "Their routine is fabulous," Koers said. "They are better every time I see them."
Ed and Molly Buckley, owners of St. Croix Ultimate Bluewater Adventures, said they did really well with sales.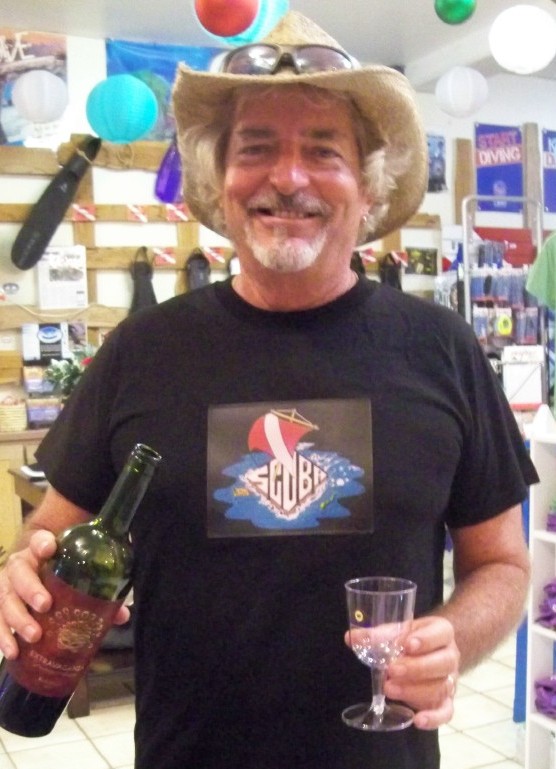 "I set a goal this morning and I met it at five," Molly Buckley said.
A business Christmas decorating contest was held this year. First place for stores went to Sakuri and second place went to Quinn House Furniture Gallery. Rum Runners took first in the restaurant category and Angry Nate's took second.
Jump up sponsors include the V.I. Department of Tourism, Christiansted Restaurant and Retail Association, WJKC Isle 95, J. Benton Construction and others.