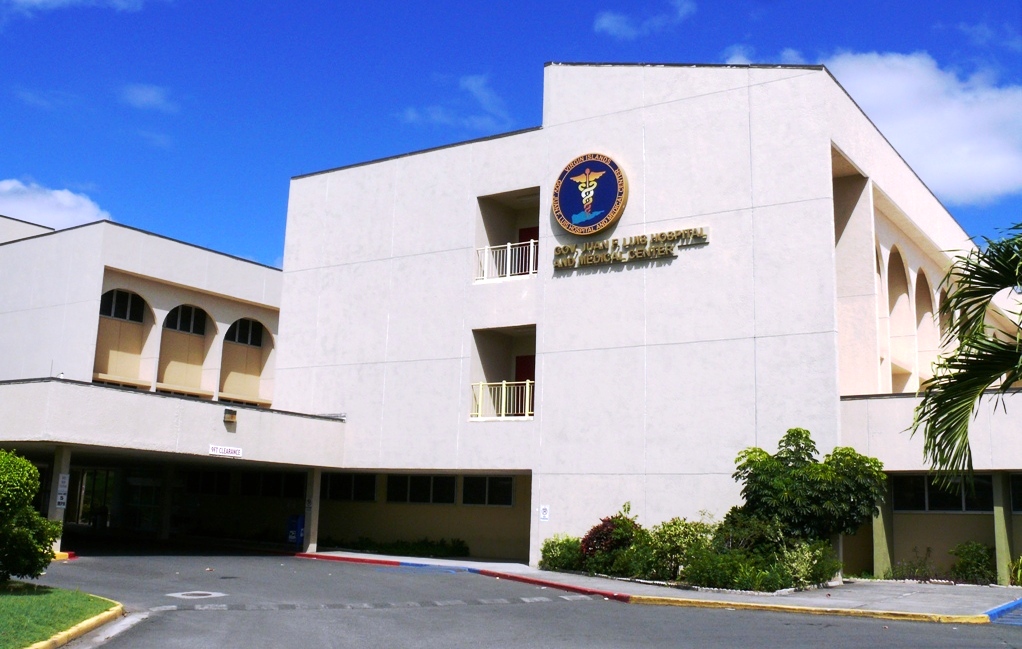 Gov. Juan F. Luis Hospital interim Chief Executive Officer Kendall Griffith announced 15 layoffs and an 8 percent salary reduction across the board for all hospital employees on Friday, two days after the cash-strapped hospital was forced to get an advance from the government to make payroll. (See related links below)
The pay reduction will begin on the next government pay period of Dec. 12, according to a statement from the hospital sent to the press at 4:36 p.m.
"We have arrived at this decision based on the hospital's dire financial crisis and specifically because of the impending need to reduce staff and make other unpopular financial decisions in order to continue providing quality patient care to the people of the Virgin Islands and to operate safely and efficiently," Griffith said in the statement.
"These financial decisions will allow us to hire nurses CNA's LPN's and CMA's and to purchase necessary supplies which will allow us to substantially improve the quality of care provided to our patients," Griffith continued. "While this decision is made with a heavy heart, it is absolutely necessary to improve the quality of care provided at JFL and to ensure its fiscal viability."
Griffith had a team meeting with JFL employees at 4 p.m. to give the news and to "provide the employees with a strategic overview on why these decisions have been made and the expected benefit they will have on JFL in the near future," according to the statement sent by Samuel Baptiste, an assistant to Griffith.
Baptiste responded to an email asking for more information saying that JFL is expected to save $1.3 million dollars from the layoffs and $3.2 million from the salary reduction annually.
Multiple hospital employees and others in the community subsequently reported to the Source that JFL officials named the 15 employees to be laid off during that meeting and the hospital's chief financial officer, Deepak Bansal, and both his assistants were among those laid off.
Calls to Griffith, Bansal and other hospital officials to confirm who was laid off were not returned as of 10 p.m. Friday. However, Jose Luis Cirilo, a painter at JFL who was among those laid off, said on Friday that he was at the meeting and he confirmed that Bansal was laid off as well as at least one of his assistants were also laid off.
If Bansal and his assistants are all gone, that would seem to leave the hospital with only Griffith and board member Wallace Phaire as "certifying officers," those who are able to sign checks to vendors, as well as gutting the hospital's accounting department, former JFL governing board chairwoman Kye Walker said Friday evening. Walker said she too had received numerous calls Friday evening saying Bansal and both his assistant CFOs were among the sacked.
Walker, an attorney, said the hospital's bylaws say the board has to approve the hiring and firing of the CFO. "I don't see how the CEO has the legal authority to do that without getting board approval first," Walker said.
Because the JFL hospital board does not have a quorum, it cannot act on this or any other matter until the Territorial Hospital Board meets, Walker said.
The JFL board has lacked a quorum since July, when Walker and several other members resigned at Griffith's request. Griffith had resigned, and then said he would return to the post, but only if Walker and others resigned. At the time, several V.I. senators threatened to dissolve the board legislatively if they did not comply. However, a special session to consider the question was canceled after Walker's resignation. (See: Senators Plan to Legislate Who is JFL CEO in related links below)
During that crisis in governance at the hospital, there was also a dispute between Griffith and Bansal and both of his assistants, in which Bansal formally complained that Griffith had created a "hostile work environment" against the financial division.
More recently, Bansal testified to the Senate that the hospital could break even if it simply changed the way it compensates doctors to the model most hospitals use. At JFL, doctors who are on salary at the hospital also directly bill patients for their services, while the hospital charges a facilities fee, Bansal said.
"To put it in context, Schneider (Regional Medical Center) and JFL are the only two hospitals in the United States with this model," Bansal said. If the hospital instead paid regular, competitive salaries, it could see a financial turnaround "within a few months," he said. Griffith testified the change would save money but disputed it would be enough to turn the hospital around.
The St. Croix Avis recently reported that the doctor's union at JFL opposes the change in compensation.
Walker said the layoffs and pay cuts both raise union contract issues because they do not appear to relate to union contract rules about laying off the more recently hired versus those with longer tenure, as well as concerns with pay contracts.
That view was shared by at least some of those laid off, including Cirilo.
"I've got 22 to 23 years working with the government and I'm the only painter in the hospital with a NOPA and title," Cirilo said Friday. "I worked all day today before this meeting and I was surprised I was on the list. I painted this whole building," he said. "I find it was personal," he said, suggesting that he was selected to be let go as retaliation for filing a grievance with the union.
While hospital officials declined to speak to the Source on Friday to respond to questions about these layoffs, the hospital's dire financial situation and its difficulty meeting payroll for all its current employees is well documented.